28 September 2015

The playwright and screenwriter delivered a remarkably honest and insightful lecture that touched on the purpose of his filmmaking and what he learned writing in Hollywood.
---
Listen to Andrew Bovell's Screenwriters' Lecture
---
---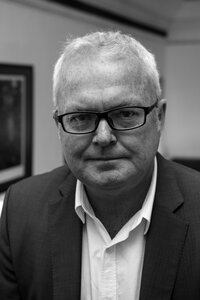 Bovell began his lecture by confronting the difference between being a playwright and a screenwriter: "If I tell my taxi driver I'm a playwright, the conversation ends there. But if I say I write film, the door opens and conversation begins. Everybody has a relationship with film."
It's the universal nature of film that makes screenwriting both appealing and difficult for Bovell. For him, there's a never-ending question of a writer's responsibility and the purpose of cinema: "Do we aim to give expression to the themes of the day, or should we just tell a damn good story?"
Often the best dialogue simply frames the moment. Writing a screenplay is about creating the space for an actor to fill. 
Negotiating the balance between making a political commentary and writing a blockbuster film was something Bovell encountered when working on a script for Edge of Darkness, a Hollywood remake of a British television series that would eventually receive a page-one rewrite by BAFTA-nominated and Oscar-winning screenwriter William Monahan.
Hollywood's expectation that the writer "should always know what the problem is and what the solution is" wasn't conducive to helping Bovell create the kind of script the studio wanted.
"My script sought to deconstruct the ideological framework that had defined America. Bill's script embodied and celebrated that ideology, whether intentionally or not. That's just what those kind of movies do… That's Hollywood."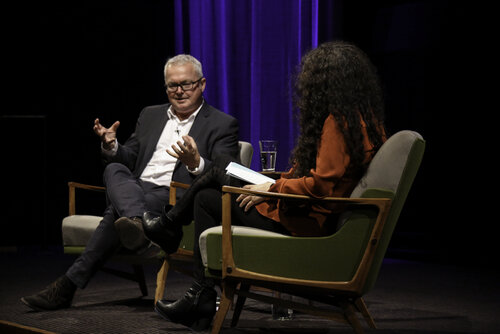 BAFTA/Stephen Butler
He recalled working on the script obsessively without it seeming to get any better. Repeated promises that Monahan was being brought on "just to do a dialogue polish, to Americanise it" didn't reassure him, and he eventually found out Monahan was rewriting the script through a headline in Variety.
Reflecting on being replaced as writer for the project, Bovell accepted that his script just was not what the studio was looking for, and that the script they wanted, one about "moral certainties and black and white rather than shades of grey," was just not something he could write. 
I'm an obsessive perfectionist: It's very easy for me to unravel my own work.
Bovell then posed a question about what kind of writer he tries to be, and answered it by returning to the tension between politics and demands for escapist cinema. He defined himself as "a playwright with a political impulse always looking for a way to land it in the context of film," as one who has sometimes pushed politics too hard but other times allowed the politics to slip away to a film's detriment. 
I admire a film that earns my tears. And what makes me feel something more than anything is when a film reveals just how savage or banal life can be and that a human being can actually survive it.
In the Q&A hosted by Tanya Seghatchian, Bovell talked further about the relationship between his work as a playwright and as a screenwriter, and the political impulse that drives him. He spoke of his admiration for 1970s cinema that "could be substantial, could make an impact, could be part of the cultural discourse," and reaffirmed his belief that cinema is a powerful and relevant tool for social commentary.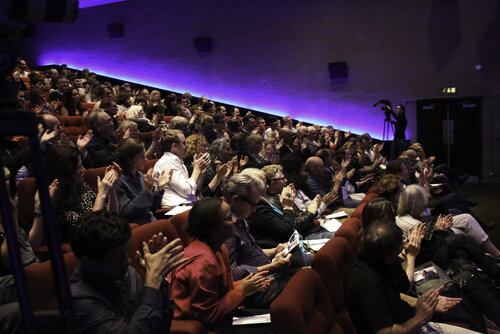 BAFTA/Stephen Butler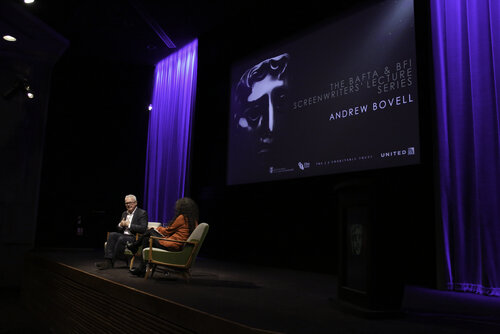 BAFTA/Stephen Butler
---
Biography
As an acclaimed playwright in both his native Australia and internationally, it is perhaps no surprise that Andrew Bovell's film work often focuses on examining the human condition. Nowhere is this better illustrated than in the rich characters that inhabit his adaptation of the John le Carré novel, A Most Wanted Man (2014), directed by Anton Corbijn, and in particular its conflicted protagonist, intelligence expert Gunther Bachmann. This nuanced, world-weary character, impeccably played by Philip Seymour Hoffman in his last leading role, is indicative of the kind of delicate characterisation that prevails throughout Bovell's screenplays.
A master of penning scripts for ensemble casts and giving each character their own, very defined agenda (a skill perhaps honed through his stage work), Bovell's screenplays are often labyrinthine in their complexity, but never so convoluted that they are impenetrable. Gripping thriller Lantana (2001), based on Bovell's own play, Speaking in Tongues, is a prime example, with the lives of multiple characters interlocking after the initial discovery of a dead body.
His other film scripts are just as compelling and include Edge of Darkness (2010), directed by Martin Campbell and starring Mel Gibson; three collaborations with director Ana Kokkinos, Blessed (2009), The Book of Revelation (2006) and Head On (1998); and the original screenplay for director Baz Luhrmann's Strictly Ballroom (1992).