26 January 2016

Sir Sidney Poitier was honoured with the Academy's highest honour, the Fellowship, at the EE British Academy Film Awards on Sunday 14 February.

Sir Sidney Poitier's award-winning career features six BAFTA nominations, including one BAFTA win, and a British Academy Britannia Award for Lifetime Contribution to International Film. Find out more about his exceptional career.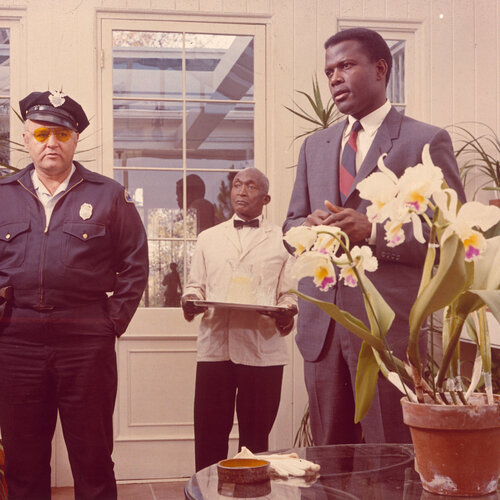 It's been nearly 60 years since BAFTA first recognised the talents of Sidney Poitier, the recipient of this year's Fellowship, with his first nomination in 1957. The following year Poitier received the Foreign Actor award for The Defiant Ones, Stanley Kramer's landmark drama about two escaped prisoners. "I have to acknowledge Stanley as probably the most important element in my career. He was a remarkable, extraordinary and very principled man who was pivotal to moving me forward in my craft." says Poitier, who would collaborate with the director again, nine years later, on Guess Who's Coming to Dinner. 
In 1967, the success of Guess Who's Coming to Dinner, To Sir With Love and In the Heat of the Night - the murder mystery that saw Poitier take on his most iconic role as detective 'Mister' Virgil Tibbs – saw the actor become the first black star to be a top box office draw. These films bolstered his stature as a role model and icon, and saw him become part of a greater debate about civil rights and racial equality.
I felt fortunate to play parts in movies that challenged prejudices, took on repressive regimes or involved interracial relationships, whose storylines dared to show a black man as powerful, articulate and important at a time when that wasn't acceptable to many. But I don't pretend to be an icon, because I only got that from the opportunities that were given to me and the people who gave me those opportunities.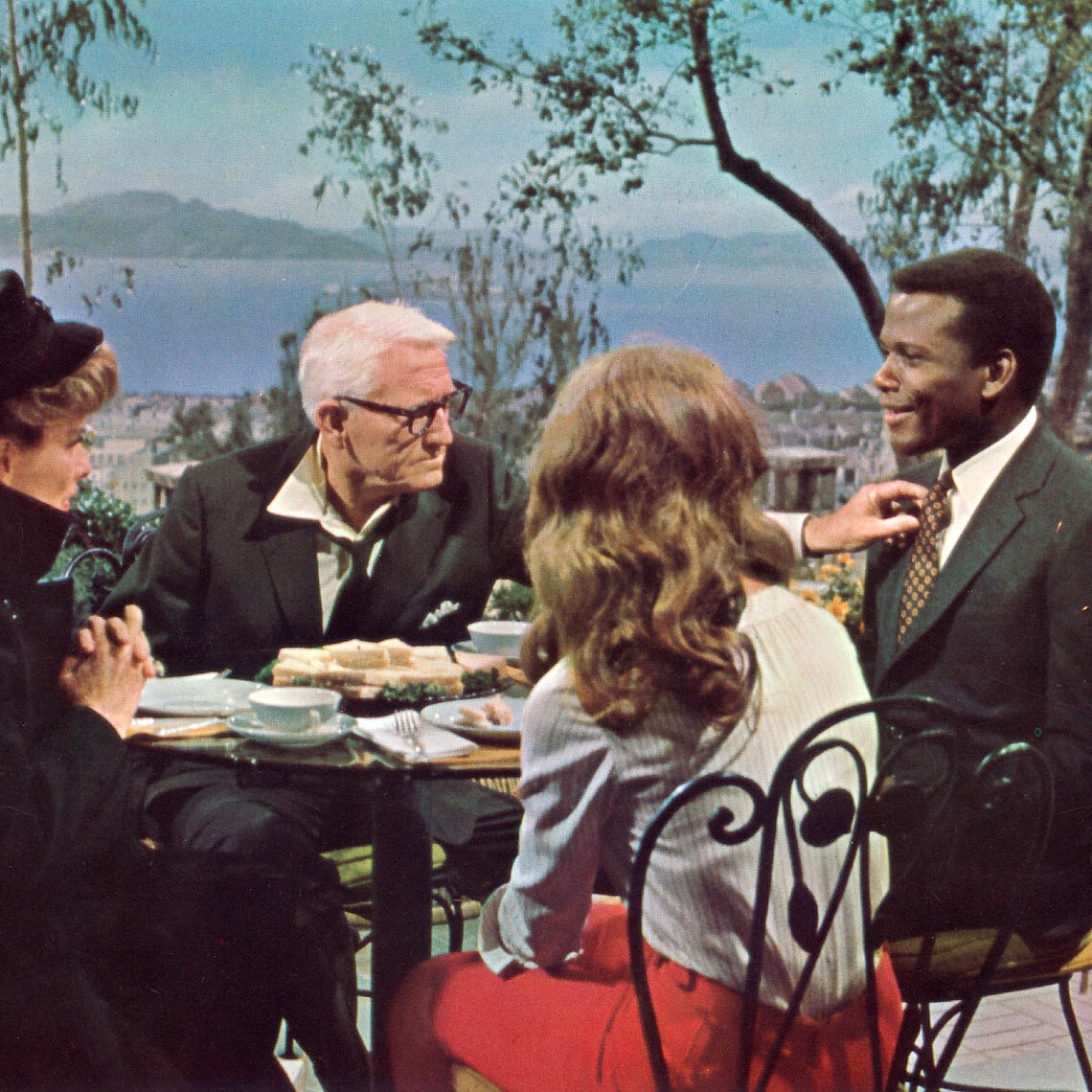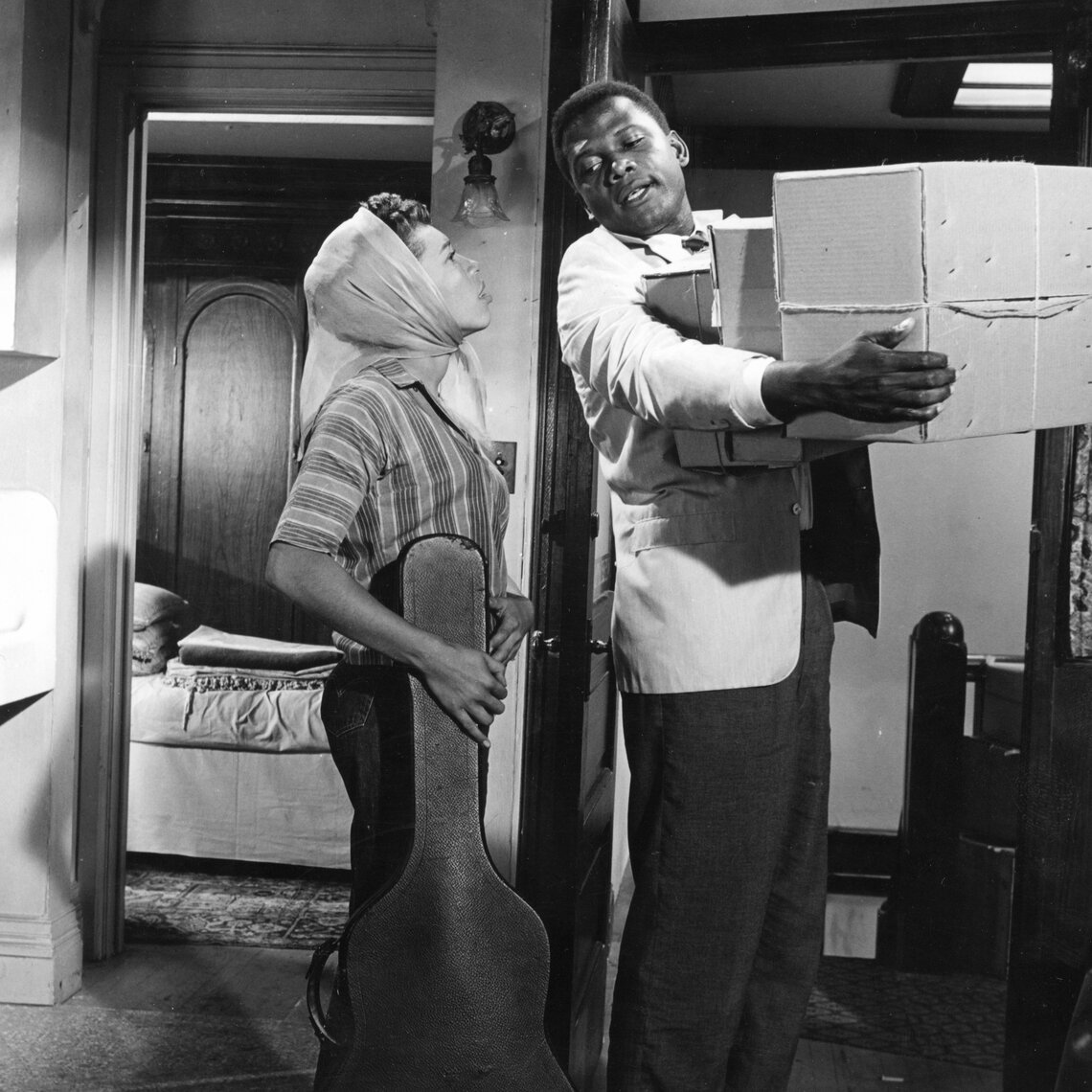 By the end of the 1960s, Poitier had enough commercial clout to join Barbra Streisand and Paul Newman in the creation of First Artists, a production outfit intended to afford them and others a greater say over the films in which they starred. "The industry is moving into a new era," Poitier said at the time. "You either lead it, or move with it, or follow it. We have opted for leadership." Here Poitier moved into directing and saw success with prison caper Stir Crazy, starring Gene Wilder and Richard Pryor, which made more than $100 million at the US box office, the first film to be directed by an African-American to ever pass that benchmark.
I was exposed to filmmakers who were extremely gifted and I came away from all those experiences knowing how they did things in such a remarkable way. I never worked on a film where I did not learn something wonderful from a very good director or a very good writer.
In the 35 years since, Poitier has received an honorary Oscar, a BAFTA Britannia Award, the Cecil B DeMille Award, the Presidential Medal of Freedom and his Bahamian ancestry enabled him to be knighted by the Queen in 1974. His latest accolade, the BAFTA Fellowship, is one he says he is "honoured in the extreme" to receive.
I feel and have always felt a remarkable connection to England, not just in filmmaking but culturally too. What you have passed on to me I will remember – always.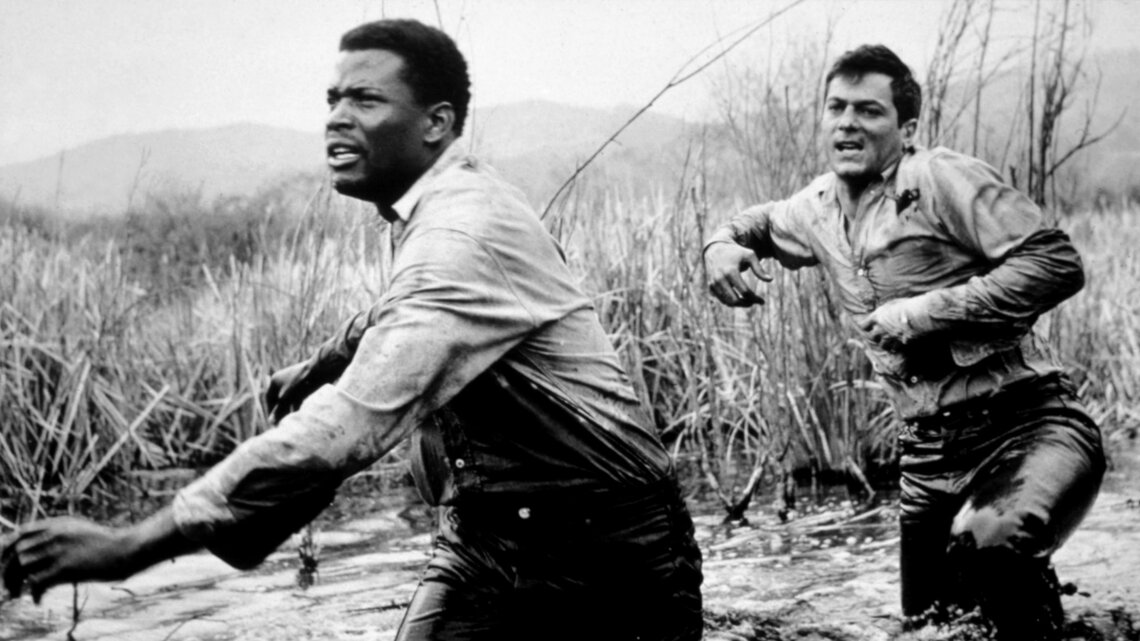 Moviestore/REX/Shutterstock
BAFTA wins and nominations 
1958 Foreign Actor, A Man is Ten Feet Tall
1959 Foreign Actor, The Defiant Ones WON
1962 Foreign Actor, A Raisin in the Sun
1965 Foreign Actor, Lilies of the Field
1967 Foreign Actor, A Patch of Blue
2006 Britannia Award for Lifetime Contributions to International Film WON