10 February 2017

Mel Brooks received the Academy's highest honour, the Fellowship, at the EE British Academy Film Awards on Sunday 12 February.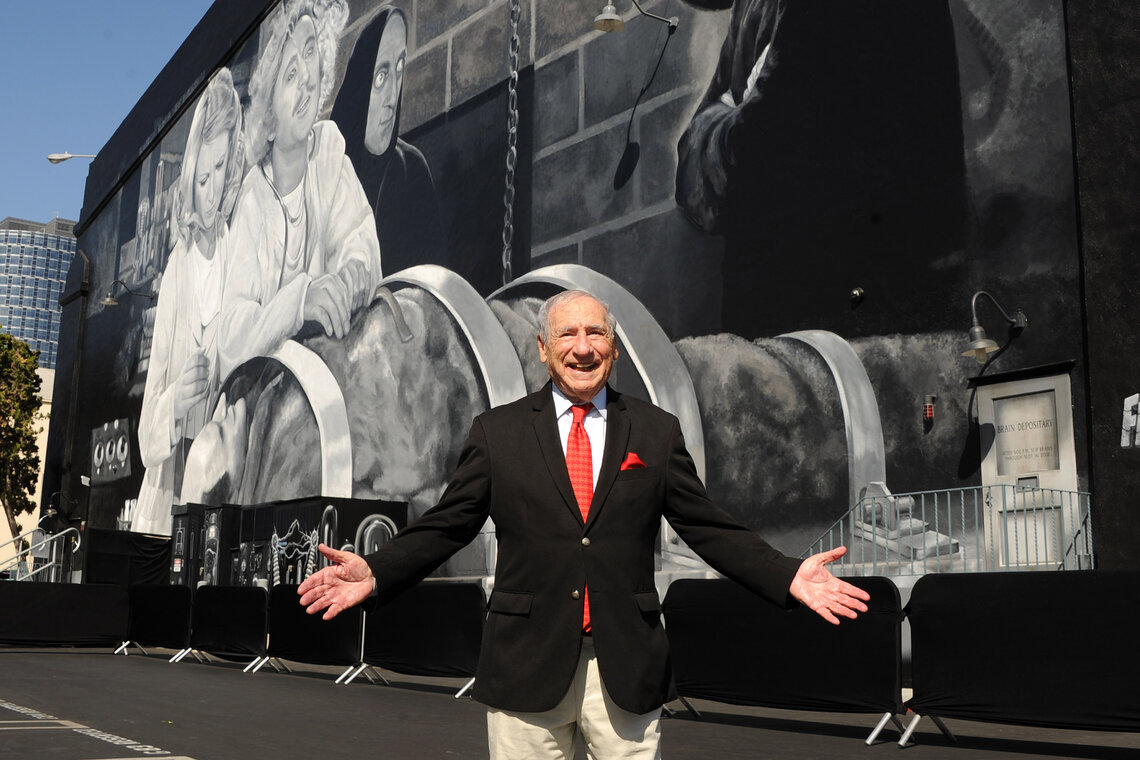 Broadimage/REX/Shutterstock
Awarded annually, the Fellowship is the highest accolade bestowed by BAFTA upon an individual in recognition of an outstanding and exceptional contribution to film, television or games.
Fellows previously honoured for their work in film include Charlie Chaplin, Alfred Hitchcock, Steven Spielberg, Sean Connery, Elizabeth Taylor, Stanley Kubrick, Anthony Hopkins, Laurence Olivier, Judi Dench, Vanessa Redgrave, Christopher Lee, Martin Scorsese, Alan Parker, Helen Mirren and Mike Leigh. Sidney Poitier was the recipient of the Fellowship last year.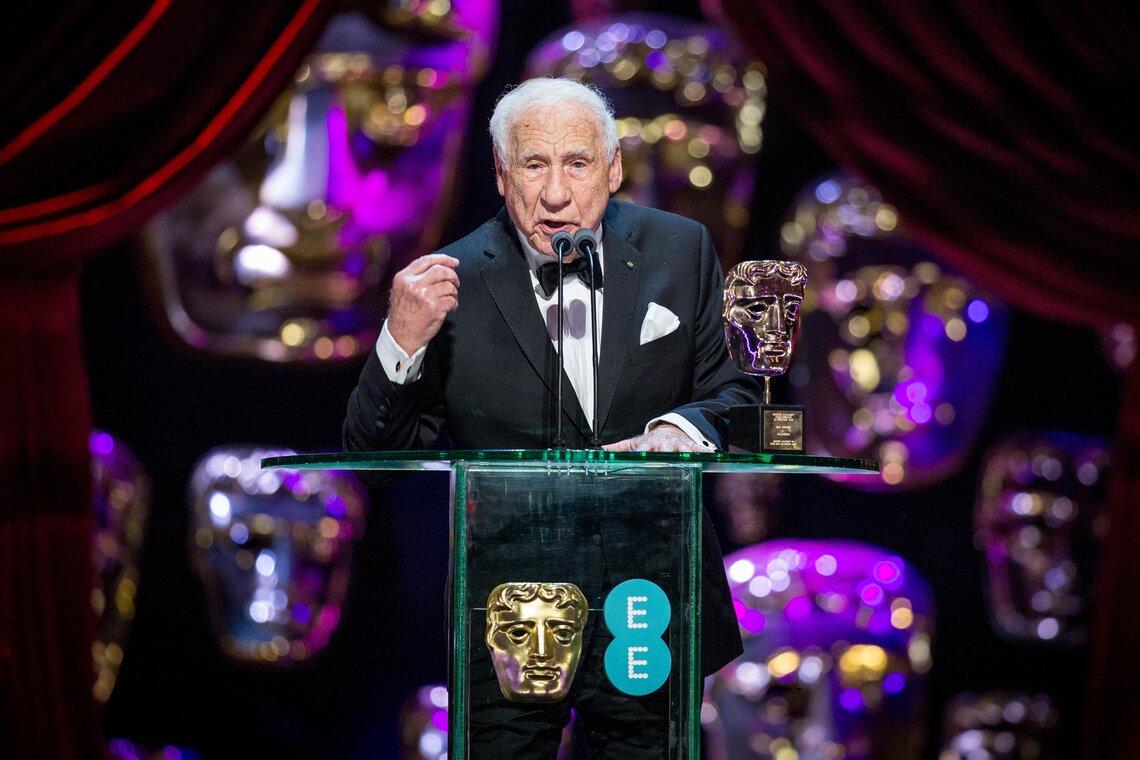 "I am not overwhelmed, but I am definitely whelmed by this singular honor. To be included among such iconic talents is absolutely humbling. In choosing me for the 2017 Fellowship I think that BAFTA has made a strangely surprising yet ultimately wise decision."
Mel Brooks' legendary career as an actor, comedian, filmmaker, composer and songwriter is illustrated through his multiple awards, spanning many decades, making him only one of 12 individuals to have won an Emmy, a Grammy, an Oscar and a Tony Award.
In 1950, Brooks had his first break in the entertainment industry as a writer for the variety comedy series Your Show of Shows alongside co-writer, Carl Reiner. This led to their successful comedy duo collaboration with cult skit The 2000 Year Old Man. 
Brooks first earned BAFTA recognition in 1964 for three minute short The Critic, which shared its Animated Film Award, an honour that was at that time open to works of any length.
Subsequently, he co-created spy comedy series Get Smart with Buck Henry, starring Don Adams, which ran from 1965-1970 and garnered a total of seven Emmy Awards.
Brooks' feature film directorial debut, The Producers (1968), won him an Oscar for Best Original Screenplay and was later adapted for Broadway, winning a record 12 Tony Awards in 2001. Brooks later adapted the stage musical into a feature film, which was released in 2005 and starred Nathan Lane, Matthew Broderick and Uma Thurman.
Brooks' ground-breaking third feature film, Blazing Saddles (1974), starring Gene Wilder, Cleavon Little and Madeline Kahn, received two BAFTA nominations for Screenplay and Most Promising Newcomer (Cleavon Little) and three Oscar nominations. Young Frankenstein, his next box office hit, continued his working relationship with Wilder, who co-wrote and starred in the 1974 release.
In 1980, Brooks set up production company Brooksfilms and executive-produced David Lynch's The Elephant Man, which won three BAFTAs for Film, Production Design, and Actor for John Hurt in 1981. Other films produced under his banner include: To Be or Not to Be (1983); Robin Hood: Men in Tights (1993), which he co-wrote and directed; and The Producers (2005).