5 January 2016

Meet the winner of the 2016 EE Rising Star Award, the only award at the EE British Academy Film Awards voted for by the public.

The Rising Star Award honours a young actor or actress who has demonstrated exceptional talent and ambition and has begun to capture the imagination of the British public. John Boyega was voted the winner in 2016.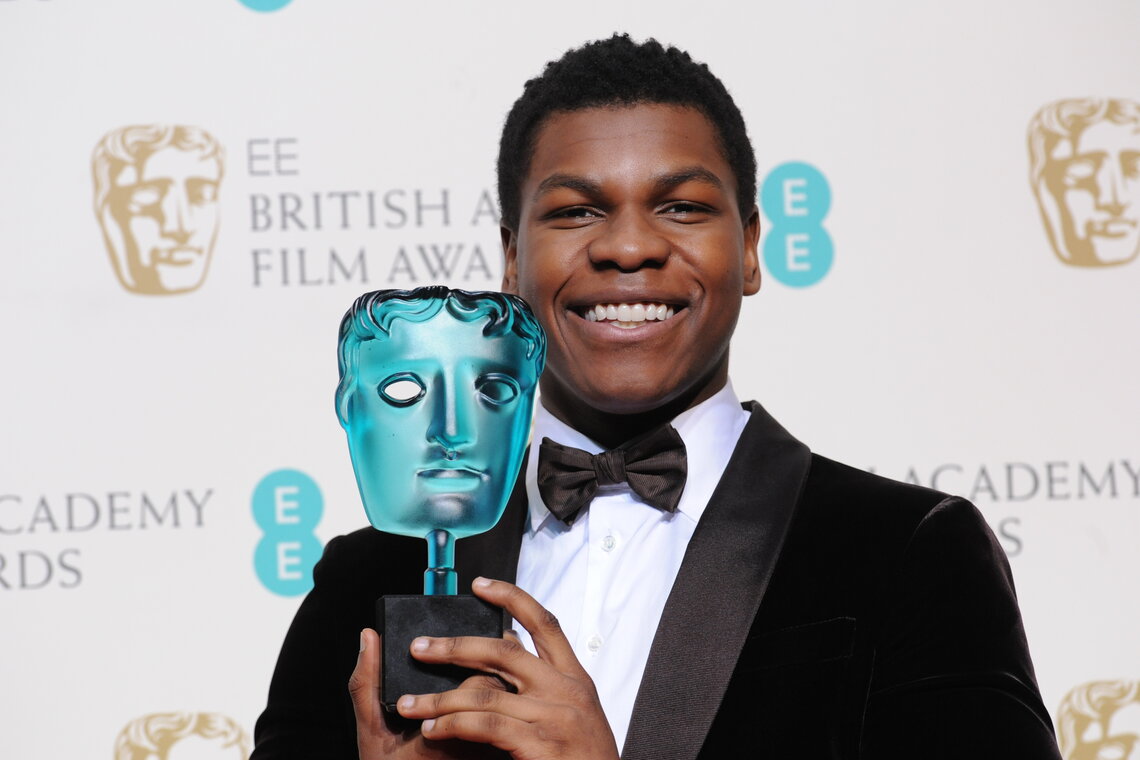 ---
The winner:
JOHN BOYEGA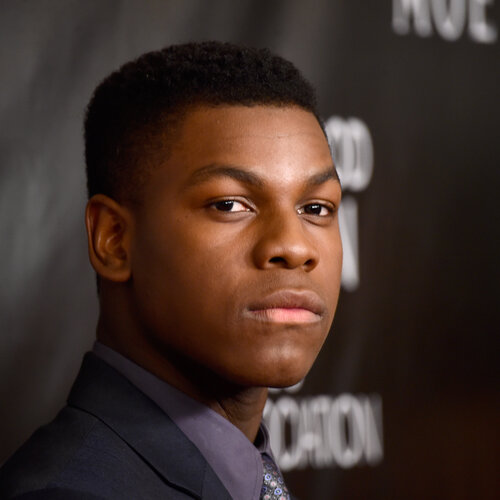 Thank you to BAFTA and the jury. I'm honoured to be considered for the EE Rising Star Award in this company. What a great way to start the new year.
Boyega can currently be seen in the lead role of Star Wars: Episode VII – The Force Awakens. Boyega had his screen debut in the critically acclaimed BBC series Becoming Human and his first foray into feature films was playing the lead in cult sci-fi film Attack the Block which opened SXSW in 2011, collecting a plethora of international awards. From there he went on to star as the lead in HBO drama Da Brick directed by Spike Lee, was the lead in BBC film My Murder and filmed feature length drama The Whale alongside Martin Sheen. More recently he has starred in feature film Half of a Yellow Sun alongside Chiwetel Ejiofor and several episodes of the hit TV series 24: Live Another Day. In 2014, he was the lead in Sundance Award Winning feature film, Imperial Dreams and provided the voice for Major Lazer's animated TV series.
---
TARON EGERTON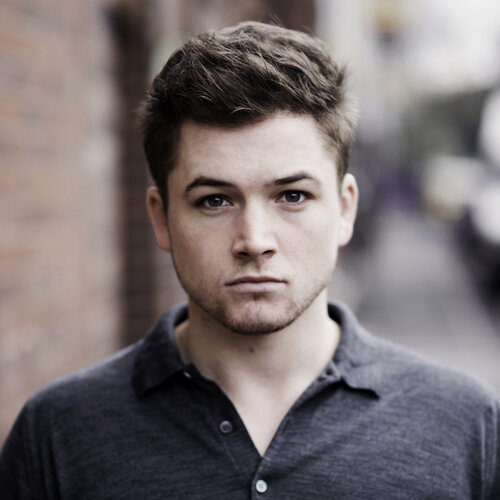 I am delighted to be nominated for the EE Rising Star Award. It is such an honour to be recognised in this way and I am proud and excited to be following in the footsteps of some incredibly talented previous nominees.
Egerton recently starred as the lead role of Gary 'Eggsy' Unwin in Matthew Vaughn's box office smash hit Kingsman: The Secret Service opposite Colin Firth, Michael Caine and Samuel L. Jackson. Prior to that he had roles in Testament of Youth, based on the life of Vera Brittain, and as Edward 'Mad Teddy' Smith opposite Tom Hardy in Legend, a biopic feature about the Kray twins. 2016 will see Egerton take the title role in the film Eddie The Eagle, opposite Hugh Jackman, which is due for release in the Spring. Alongside Matthew McConaughey, Egerton has leant his voice to new musical animation comedy Sing which will also hit cinemas in 2016. Next year he will begin filming for the much anticipated second Kingsman film and opposite Ansel Elgort in a movie version of Billionaires Boys Club.
---
DAKOTA JOHNSON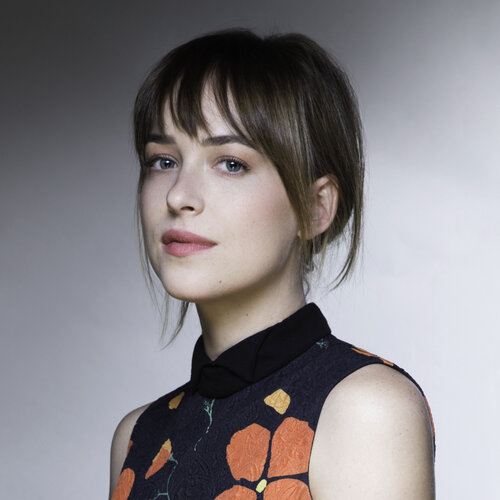 I am thoroughly stunned, and honoured to be acknowledged with an EE Rising Star Award nomination. Thank you, I am truly grateful.
Johnson first burst on the scene with her performance in the critically acclaimed The Social Network and went on to play the coveted role of Anastasia Steele in the feature adaptation of E.L. James novel and worldwide phenomenon Fifty Shades of Grey. Prior to that she had roles in the feature comedies The Five Year Engagement and 21 Jump Street with Jonah Hill and Channing Tatum and starred in Luca Guadagnino's remake of La Piscine entitled A Bigger Splash, alongside Tilda Swinton and Ralph Fiennes. She can currently be seen opposite Johnny Depp in the Whitey Bulger biopic Black Mass and will star alongside Rebel Wilson in the upcoming comedy How To Be Single. 
---
BRIE LARSON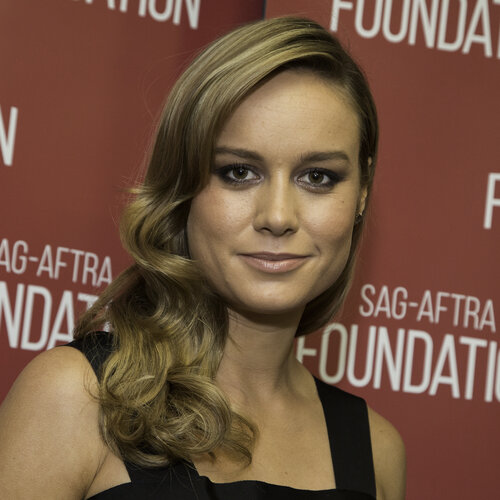 Thank you BAFTA, for the EE Rising Star Award nomination in support of Room. I'm very honoured to be in the company of esteemed peers, past and present.
Larson garnered numerous awards and nominations for her performance in Short Term 12 as Grace, the director of a foster care facility. Most recently she starred as Ma in the harrowing film adaptation of Emma Donaghue's best-selling novel Room. Larson was seen in the 2015 breakout hit Trainwreck opposite Amy Schumer and in 2014 she co-starred in The Gambler, opposite Mark Wahlberg. Prior to that she was seen in The Spectacular Now opposite Shailene Woodley; Don Jon, Joseph Gordon-Levitt's directorial debut and the hugely successful 21 Jump Street as the love interest to Jonah Hill. She received rave reviews for her supporting role in the Oren Moverman film Rampart, playing the defiant daughter of Woody Harrelson's dirty cop in Los Angeles. Last year, it was announced that Larson would star in Kong: Skull Island and in Martin Scorsese executive produced '70s crime thriller Free Fire opposite Sharlto Copley, Cillian Murphy and Armie Hammer.
---
BEL POWLEY

I've watched and respected the BAFTAs and the EE Rising Star Award since I was very young, so I can't quite believe this is happening! I am incredibly thankful to the jury and to BAFTA for recognising my work. I really love what I do.
Powley most recently starred in the award winning coming-of-age drama The Diary of a Teenage Girl playing a teenage artist living in San Francisco in the 1970s who attempts to navigate her way through an affair with her mother's boyfriend. Powley also recently starred alongside Nicholas Hoult and Kristen Stewart romantic drama set in a futuristic utopian society Equals. Prior to that she starred in A Royal Night Out opposite Sarah Gadon, Jack Reynor, Rupert Everett and Emily Watson; CBBC's M.I.High and UK shows Benidorm, Murderland, Little Dorrit and The Whistleblowers. In 2015, she also wrapped production on psychological thriller Detour.