18 December 2014

The EE British Academy Film Awards poster for 2015 features a beautiful illustration by Malika Favre.

Alongside the stunning artwork, this year's campaign headline is 'THE BIG REVEAL'.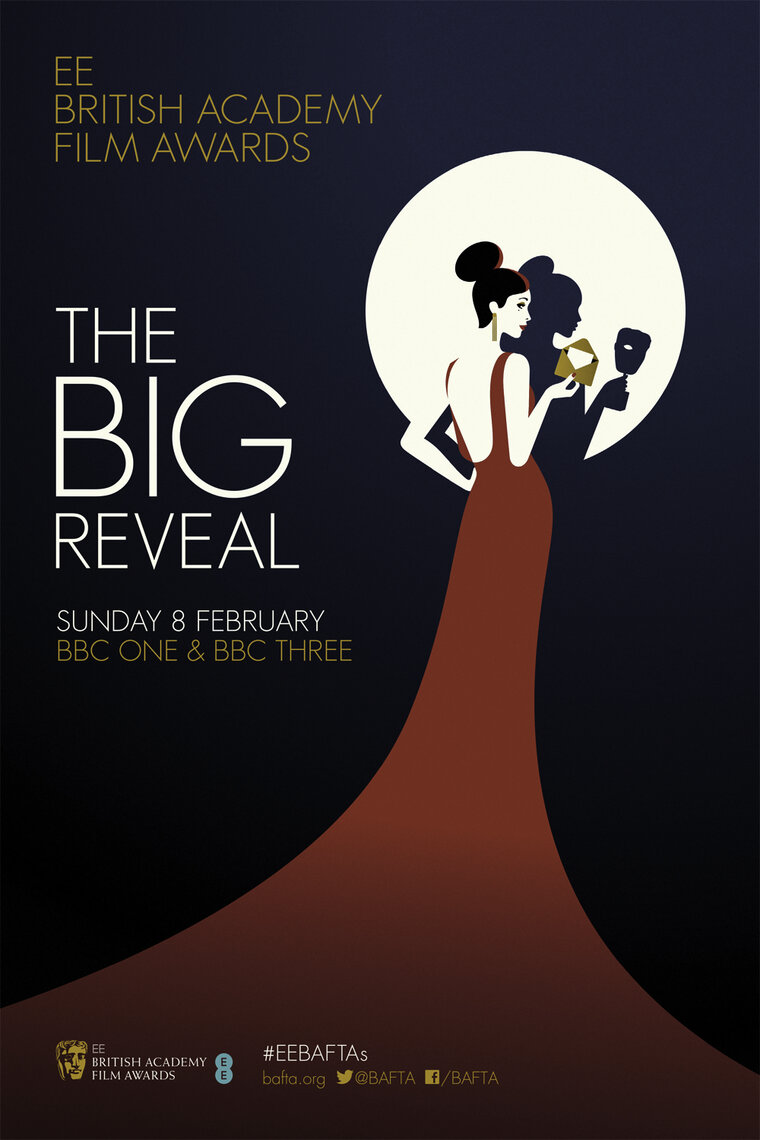 BAFTA/Malika Favre
The campaign identity was developed by creative agency Human After All in collaboration with illustrator Favre. "'The Big Reveal' evokes the glamour and anticipation of the BAFTA experience," explain HAA. "BAFTA night is full of big reveals: stars emerging from limousines, beautiful dresses on display, flashbulbs in the darkness, icons stepping into the spotlight, winners drawn from envelopes… It's also about looking beyond the dazzle to touch the real emotions of the big night."
Distilling this idea into a single, powerful image was no mean feat. Favre drew on the concept (quite literally) to create an ingenious illustration centred on the interplay between light and dark. "This year is all about the Big Reveal, and what happens in the shadow as much as what comes into the light, so we had to find a visual solution to tell a story of the event as well as [BAFTA's] heritage with as few lines as possible. We also wanted the image to retain several narrative layers: a bold and striking poster from afar as well as a hidden story when seen up close."
"We wanted to capture BAFTA's timeless elegance," add HAA, "in a moment that brings together bold retro-glamour and striking modern-classic style."
The illustration will be seen on London public transport in January and early February, as well as press and online advertising. It will also form the basis for the tickets to the event, and Favre will be illustrating the five different covers of the official Awards programme, based around the nominations for Best Film.