17 February 2014
BAFTA/ Brian Ritchie
This year the Academy Fellowship was presented to actress Dame Helen Mirren.
In 2014, BAFTA's highest accolade, the Academy Fellowship, was presented to Dame Helen Mirren, in recognition of her exceptional contribution to film.
John Willis, Chairman of BAFTA, described Mirren as "one of the most outstanding actresses of her generation" and exuded that her incredibly successful career is testament to the determination, dedication and skill she brings to each of her roles.
Upon hearing the news, Mirren herself said; "This is the greatest professional honour I can imagine, certainly one I never dreamt of as a schoolgirl in Westcliff-on-Sea, Essex. To join that list of legendary names is overwhelming."
---
Watch Mirren's acceptance speech and backstage interview...
---
---
---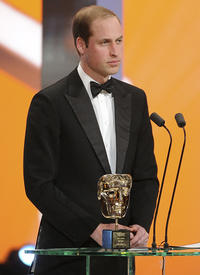 BAFTA/ Brian RitchieThe presentation was made by Academy president HRH The Duke of Cambridge at the EE British Academy Film Awards ceremony on Sunday 16 February.
On receiving the Award, Mirren's name was added to an impressive list existing BAFTA fellows including the likes of Charlie Chaplin, Alfred Hitchcock, Steven Spielberg, Sean Connery, Elizabeth Taylor, Judi Dench, Vanessa Redgrave, and Martin Scorsese.
Mirren, whose film career began in the 70s, has a long history with BAFTA, receiving four BAFTA wins and a further seven BAFTA nominations. In January 2013 she was welcomed to our headquarters in London for a Life In Pictures interview during which she discussed her favourite roles, her early experiences in Hollywood and her motivations as an actress.

---
An Interview With Helen Mirren
She's played everything from East End trophy wife to sovereign of an empire – Dame Helen Mirren is the recipient of the Academy's highest accolade.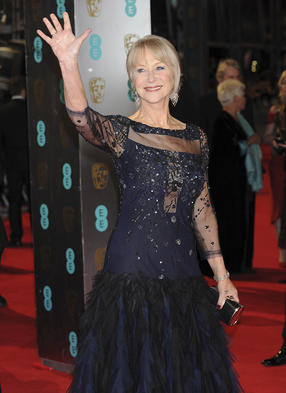 BAFTA/ Brian RitchieHelen Mirren's first BAFTA nomination was exactly 30 years ago, for her role as a tragic young Catholic widow in (1984), set during the Irish Troubles of the early 1980s. Ten BAFTA nominations and four wins on – including three on the spin for her feisty, acerbic DCI Jane Tennison in ITV's – Mirren, now Dame Helen, has become a national treasure. If the "rough, messed up" (her words) Scotland Yard cop first defined her screen image internationally, then that would change even more spectacularly a decade later when she gained even greater global popularity, kudos and many more awards playing our reigning monarch on the big screen in (2006). It's clear, however, that the award this year of BAFTA's prestigious Fellowship – she's only the 10th woman in the Academy's entire history to receive it – has an extra special meaning for her. "I think," she mused, "we all know that winning awards for performance is a bit of a questionable process. The first thing you tend to feel when you win an award is guilt because you know how the other people who are up for it feel as you've been there yourself. This is very different, a recognition, hopefully, of a body of work, a lifetime of a certain attitude and approach to work. That's how I see it. It's not, for a change, about being the 'best' of anything, as it were, and I really like that." And, she laughed, "it really has been a lifetime, rather terrifying to realise that," before reflecting more closely on a remarkable stage and screen career across almost half a century, which first sprang to life from the mid-1960s when she became a member of the Royal Shakespeare Company, taking on over the succeeding years some great classical and contemporary roles. "My overriding ambition from a young age," recalled the London-born daughter of Anglo- Russian parentage, "was to be in the theatre. I was so caught up in the romantic fantasy of those great actresses of the late 19th century, like Eleonora Duse and Sarah Bernhardt. They were part of my romantic vision. Above all, I wanted to be a great classical theatre actress, and that's what I worked towards from the very start."
The Fellowship is recognition of a lifetime of a certain attitude and approach to work. It really has been a lifetime, rather terrifying to realise that.
Her progress towards the big screen was an altogether more halting affair – "a slow burn", she describes it – beginning as an uncredited extra when barely out of her teens, painting Laurence Harvey's toenails in the 1966 Cold War comedy, (the spy in question being a pedigree bulldog with a listening bug grafted inside its stomach). "I didn't really go to the cinema very much when I was young, and I suppose the only kind of film actress I would have wanted to be then was one of the European greats, like Anna Magnani, Jeanne Moreau, Monica Vitti or, my father's particular favourite, Simone Signoret." After a brief, early flurry of film – Michael Powell's (1969) in which she was bravely, and memorably, naked on the Great Barrier Reef, Ken Russell's (1972) and (1973), for Lindsay Anderson – it would be a number of years before the cinema properly beckoned again. Mirren was almost in her mid-30s by the time she played, to great acclaim, Bob Hoskins' upper-crust gangster moll in (1980).
I came to with my arrogance, and ignorance of the medium, well in place. However, I still felt very insecure about film.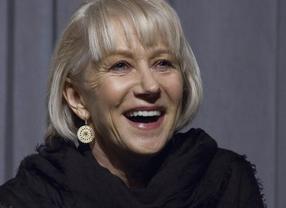 BAFTA Los Angeles/Adrian Carr"I came into that with my arrogance, and ignorance of the medium, still well in place, blithely re-writing the script which was, I think, ultimately to the advantage of the film," she says. "However, I still felt very insecure about film. When I was young, the film set was an incredibly masculine place in what was still a very sexist world. For a woman walking on to sets then, it was a very lonely business and you had somehow to negotiate your way through it. I really didn't know what I was doing," Just a handful of years after that, she was reported, rather sensationally, and still confirms it today, as believing she'd somehow "lost" her "talent" while making in Ireland. "I really felt I was all at sea," she says. "It was frightened- rabbit-in-the-headlights type of acting. I finally realised how ignorant I was about the whole thing and that I must start learning much more about the process, as it's such a wonderful and powerful form of storytelling." The breakthrough – that eureka moment – came, she explained, "doing . It was pretty late by then, I was already into my 40s. But the experience of doing so many hours of work, with so many good directors, meant I could finally walk on those sets with a proper kind of authority." There were six miniseries spanning 12 years, concluding finally in 2003 – the same year she became a Dame in the Queen's Birthday Honours – with Tennison, having risen to the dizzy heights of detective superintendent, perched on the edge of retirement.
By then, she had made such fine films as (1994), (2001) and (2003), before would further ignite work here and in Hollywood, including , (both 2009), (2011), a pair of all-star action-comedy spectaculars (2010, 2013), and (as Mrs H), which snared her most recent BAFTA performance nomination last year. Theatre, still her first love, has continued to punctuate her screen career with, most recently, an Olivier award-winning return to regal ways (2011) (2012) (1994) as Elizabeth II in Peter Morgan's , which traces her varied relationships with 12 PMs – her "Dirty Dozen", as she calls them – across The Queen's 60 years; a role she hopes to take to Broadway later this year. "I am a complete Elizabethan," Mirren concludes. "My whole life will, in a sense, have been defined by being alive during her reign. Although I hope my whole career won't also be defined by playing her, it's still an amazing thing to me that I've been able to creatively engage with it."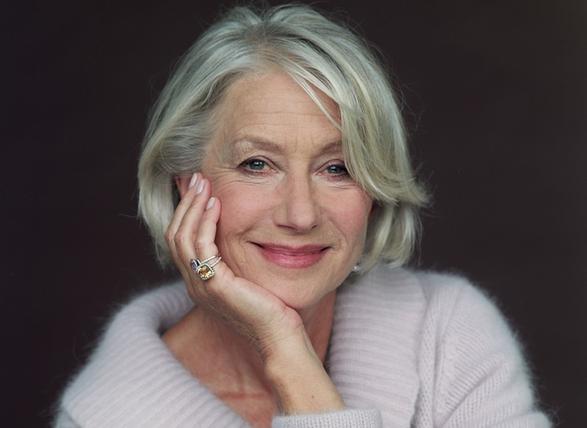 Giles Keyte