BAFTA/Lisa Prime
BAFTA supports young people from disadvantaged backgrounds by improving soft skills important for emotional wellbeing and career progression.
In 2017, we began an incredible partnership with children's mental health charity Place2Be, which will continue into 2020. The partnership takes BAFTA's Children's Roadshow to 14 UK schools which benefit from Place2Be's mental health support work every year. In 2019, we were able to reach 2,896 children from some of the most disadvantaged areas in the UK.
Each roadshow includes a 'Behind The Scenes' assembly featuring positive role models from BAFTA-nominated and award-winning films, games and television programmes, as well as a television presenting masterclass. The children are encouraged to use creativity to explore and express their feelings and aspirations, and the presence of famous faces in their school halls ensures that each roadshow is a memorable and enjoyable experience for pupils and teachers alike.
"The visit was a chance for the children to see people they aspire to and for them to feel important enough for a visit is very empowering."

Place2Be School Project Manager, Grange Farm Primary, Leeds
"[The Roadshow] allowed them to see that this work is not out of reach for any child and they were encouraged to share their talents and follow their dreams."

School Teacher, Holy Trinity Church of England Academy, South Shields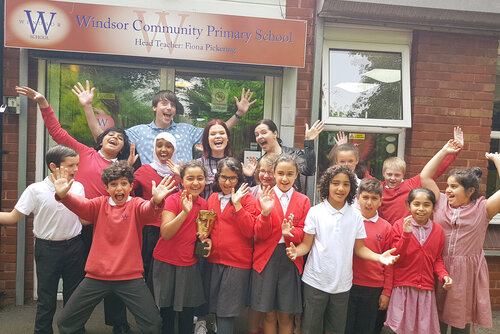 BAFTA/Lisa Prime
The roadshows include a variety of interactive elements, including competitions and roundtable dicussions. In previous years we have launched themed competitions in conjunction with Children's Mental Health Week, with themes such as 'Being Ourselves' and 'The Power of Kindness'. In 2019, 11 year-old Brandon from South Shields was chosen from one of the schools participating in the roadshows, to become a BAFT Place2Be Young Presenter, and joined us for the 2019 British Academy Childten's Awards. Brandon had the opportunity to meet and interview some famous faces from the world of children's media on the red carpet. Brandon's experience has been compiled into a video released during Children's Mental Health Week in February 2020 tying in with their theme of 'Finding your brave.'
The BAFTA Kids Roadshow with Place2Be has been made possible by the continued generous support of Michelle and Simon Orange.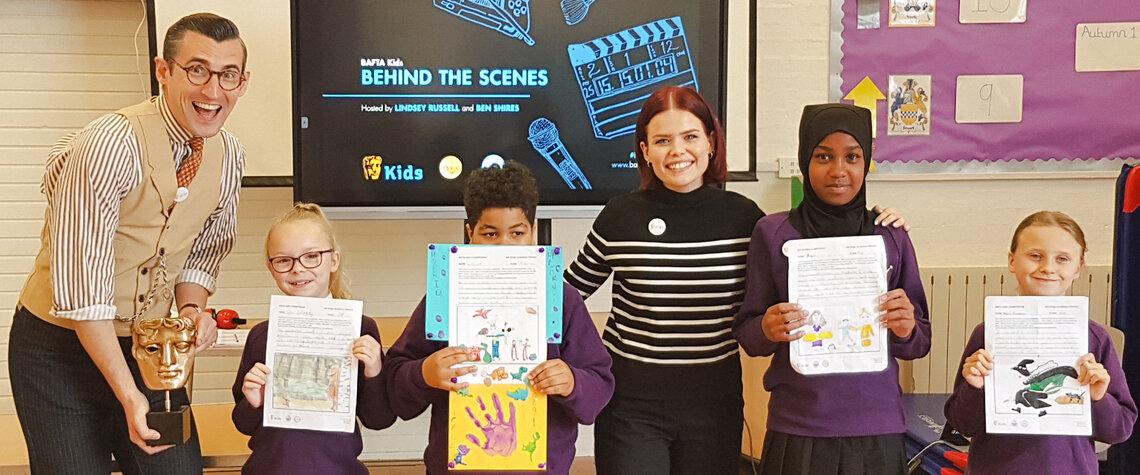 BAFTA/Lisa Prime