Allison Dowzell - Director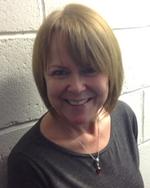 As the Director of BAFTA Wales, Allison brings with her over twenty five years' experience within the Film & TV industry.
Allison began her working life with the BBC's London based Outside Broadcast moving then into facilities with the Samuelson group. Allison then headed up the Wales Screen Commission, in 2006 Allison joined the Welsh Government to work in the then newly established Creative Industries team; where her initial role in the team was to look after Film and Television sectors and to work towards a sustainable Film Industry in Wales. Subsequently she headed up the team as Senior Development Manager for Film & Broadcast within the Creative Industries Sector.
Allison has been as avid supporter of BAFTA Wales for over the last ten years as committee member, treasurer and more recently Vice Chair.
Allison Dowzell
Tel +44 (0) 2920 223898
Email [email protected]
Fiona Lynch - Events/Awards Co-ordinator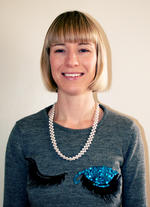 Fiona is now beginning her fourth year in BAFTA Cyrmu and is currently responsible for programming and delivering screenings and events in South Wales for members, as well as helping to manage the British Academy Cymru Awards annually.
Before joining BAFTA Cymru Fiona worked in various events and marketing roles in arts organisations including Wales Millennium Centre, Safle and Wales Co-operative Centre.
Fiona graduated from University of South Wales with a BA (Hons) Cultural Studies with Sociology.
Fiona has a passion for film, art and literature.
Fiona Lynch
Tel +44 (0) 2920 223898
Email [email protected]
Claire Heat - Acting Events/Awards Co-ordinator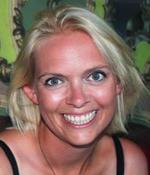 Claire has 16 years experience working within the creative industries, particularly within the music, television, film and interactive media sectors.
Before joining BAFTA Wales, Claire travelled the world as a freelance tour manager with a variety of bands. Prior to that, she worked within the creative industries team at the Welsh Government, as a project manager for Welsh Music Foundation and an events manager for the Coal Exchange, Cardiff.
Claire is currently responsible for programming and delivering screenings and events as well as assisting with the annual British Academy Cymru Awards.
Claire Heat
Tel +44 (0) 2920 223898
Email [email protected]
Holly Jones - Coordinator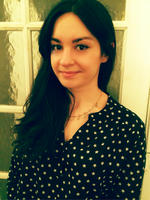 Holly Camilla Jones has 7 years experience in the TV and Film industry. She started as a Sound Editor at Soundworks, Cardiff and then freelance as Music Editor Researcher, working on productions such as: Stella (Tidy Productions, Sky 1), Switch (Touchpaper,ITV). Prior to working in post production, Holly was an onscreen presenter for a childrens program Stamina (Avanti, S4C).
Having lived in Lisbon, Holly enjoys experiencing different cultures and especially foreign cuisine. Holly is a classically trained musician and dancer and enjoys playing the piano, accordion and flute. She loves the Cotswolds and spent time working and living in Tetbury, Glos.
Working for BAFTA is a fantastic opportunity for Holly to expand her knowledge and she feels honoured to have been chosen to play a part in the BAFTA Cymru team.
Holly Jones
Tel +44 (0) 2920 223898
Email [email protected]