7 April 2009
BAFTA Archive
In 2009 the Academy celebrated the tenth anniversary of the Television Craft Awards. Matthew Bell spoke to five BAFTA winners from the Awards in 2000.
The British Academy Television Craft Awards, which recognise the supreme skills of British technical talent, celebrated their tenth birthday in May 2009.
"Programme-making is a team effort — you cannot say 'I did it alone' in film or television production," says current BAFTA deputy chairman Hilary Bevan Jones, one of the driving forces behind re-establishing the Craft Awards as a separate ceremony. "It's no good having a wonderful script or a great cast if you can't hear or see it."
For a long time the craft categories had been included as part of the Television Awards until it became clear there were too many awards to do them justice under the same umbrella. "We were really worried that the people behind the camera would become second-class citizens," recalls Bevan Jones.
On 30 April 2000 the British Academy Television Craft Awards took place once again as a stand-alone ceremony ensuring that the people working behind the camera received the recognition they deserved.
Presented by Gabby Yorath (now Logan) at BAFTA Headquarters, the ceremony was dominated by the BBC as the corporation took home all but one of the awards. Make-up artist Dorka Nieradzik received the Special Award for a body of work that included A Very English Marriage, Far From the Madding Crowd, Cold Comfort Farm and Circle of Friends (see picture, left).
Below, we talk to five winners from the ceremony in 2000 about what it means to be honoured by your industry peers and the changing face of Television Craft.
Click on a name to find out more:
Tony Cranstoun, Editing Fiction/Entertainment for BBC1's The Royle Family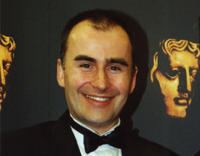 BAFTA ArchiveSince winning a BAFTA, Cranstoun has edited some of TV's best dramas, including Clocking Off — for which he received two BAFTA nominations — and Wallander.
What do you remember about winning a BAFTA? "Happy times. I was thrilled to get the award, especially for a sitcom. Comedy editing is all about timing."
Is that where the real craft of an editor lies? "It's one of many. Timing is very important, but so are the pace of the whole thing and the collaboration with the director to tell the story."
Did the award help you? "Undoubtedly. It's an award that's given out by your peers so it's a reflection that your work is recognised among your colleagues."
Has your job changed much? "With The Royle Family, even though it was a sitcom, it was shot on film to bring film sensibilities to the sitcom; it wasn't a multi-camera studio as many sitcoms are. Ten years on, we've got heavily into the digital world. The last couple of projects I've done have been shot on the [ultra high definition] Red Camera."
Do you miss the non-digital world? "Moving forward with the technology is great. I would love to sit down in front of a Moviola and a Steenbeck [old film editing machines] and handle some real film again. But I'm sure I'd be screaming at the wall by the end of the day when I was looking for that tiny trim."
Does anything remain the same? "The process of editing to make a cut or to work a scene still takes the same amount of time. The equipment that you're working with may be faster, but your editing decisions still take the same time."
Ben Bartlett, Original Television Music for BBC1's Walking with Dinosaurs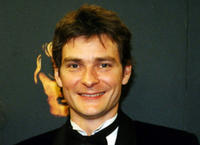 BAFTA ArchiveIn the past 10 years, Bartlett has moved from documentary into drama, scoring He Kills Coppers, The Mark of Cain and Hunter.
Did the BAFTA help your career? "I got no work at all for while. It's a well-known syndrome, apparently: win an award and people think you're too expensive. That might have happened anyway; there's no way of knowing. But since then it really has boosted my career."
What did your score add to Walking with Dinosaurs? "Without the music, people would have gone, 'Wow what incredible animation.' When I put the music on with lots of emotional content, they said, 'Wow that dinosaur's really in trouble.' There's a kind of coldness to the animation but with music it became real life."
What did Dinosaurs lead to? "I had this idea that I'd get lots of work doing big orchestral scores for movies but that didn't happen so I realised I had to discover another style completely, which is more sound design combined with instruments. The Mark of Cain as an extreme of that with a very crafted sound. Drama is about underscoring."
Do you still use real instruments? Real music just refuses to sit down and die. It still has the power, even though samples are phenomenal now. There's some kind of spiritual energy that comes from a group of players that is evident when you get them together. It just elevates it to another level — a live performance is a real capturing of a moment."
John Pritchard, Sound (Factual) for BBC1's Michael Palin's Hemingway Adventure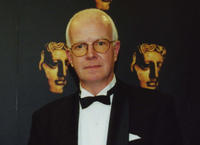 BAFTA ArchiveThe location sound recordist won a BAFTA for Allan Bennett's 1986 drama, The Insurance Man. He has also been nominated four times: 1992's BBC comedy drama Memento Mori; and for three series with ex-Python Michael Palin — New Europe, Himalaya with Michael Palin and Sahara with Michael Palin.
How did you feel winning your first BAFTA? "I did say that the award seemed like the kiss of death, as work dried up the year following the win. One could speculate that you are considered too expensive, too much a prima donna and impossible to work alongside, or just unavailable — discuss."
Has your job changed much? "The core requirement of the job — to hear people talking — hasn't changed at all. I've always said that a microphone generally needs to be about one foot to 18 inches from the mouth that's speaking, regardless of the circumstance. The major change has come in the cutting requirements and in the editing room. We've moved from physically cutting film to digital editing. Gradually the shooting process will catch up with that. The last film I did was file-based sound, which is absolutely correct for digital editing."
Some parts must be the same? "In terms of time-keeping, travel and the interaction with actors or a presenter it's essentially the same job — I'm still foraging in clothing burying microphones and I've yet to be arrested."
Odile Dicks-Mireaux, Costume Design for BBC2's Great Expectations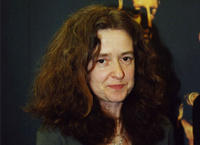 BAFTA ArchiveAt the BBC, Dicks-Mireaux worked on Doctor Who and The Black Adder in the 80s. Now freelance, her credits include The Constant Gardener and An Education.
What do you remember about winning a BAFTA? "I was quite overwhelmed as it was the first award I'd won. I just stood there remembering all the people who had helped me when I started out in the industry, which is crucial."
Has your job changed much? "It's harder because lots of things for doing period like beautiful fabrics, trimmings or old clothes are less readily available or more used. You used to be able to find wool shops or haberdashers; now you have to think of different ways of going about it. You can go on Ebay to find fabrics — the internet gives global access."
Are standards being maintained? "Some of the period pieces have been a bit up and down on television — I think that's just lack of training and time probably. But generally I think the British do a pretty good standard. The young costume designers I meet are all very professional."
Is there less money for costumes? "I watched one of those Jane Austen things and I kept seeing dresses that I'd made for [the BBC's] Scarlet and Black."
Philip Dupée, Graphic Design for ITV's The Vice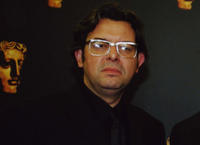 BAFTA ArchiveTen years after winning a BAFTA, Dupée is a director and partner of The Love Commercials Production Company.
What do you remember about winning the BAFTA? "The evening was brilliant. You think you're never going to win in a million years. When I sat there I [suddenly] thought, 'Blimey I stand a chance of winning this.'"
Did the win help your career? "We always announce that I'm a BAFTA-winning director and it does help because obviously there are only so many that have been won. It still gives you kudos here and in the States."
How has your job changed? "The thing about the design and visual effects world is that technology is always leading the way. But in the end it always comes down to people's ideas and what they do with technology. It's about how the designer or the director takes those effects and makes them work in visually creative ways. Creativity is at the core."
And what about the industry? "The big effects used to be for feature films. Then programmes like Walking with Dinosaurs started to use a lot of high-end effects and design work."