26 July 2013

Clio Barnard's The Selfish Giant was shown in Los Angeles and New York as the first Brits To Watch: The Screenings event.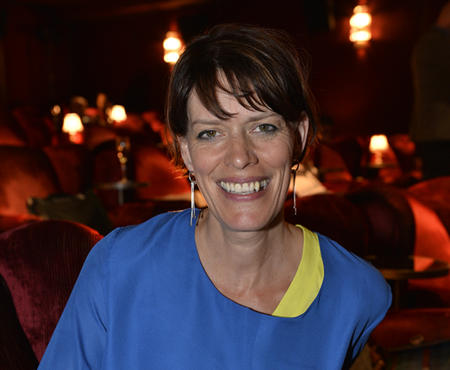 Frazer Harrison/Getty Images for BAFTA Los Angeles
BAFTA branches in NYC and LA this week played host to BAFTA's first Brits To Watch at Soho House in Manhattan and West Hollywood, with a private industry screening of The Selfish Giant introduced by writer/director and BAFTA nominee Clio Barnard.
BAFTA Brits To Watch: The Screenings, produced in partnership with British Council, introduces new Brit film talents to the US industry in a series of intimate showcases screenings framed by days of bespoke meetings designed to provide key US industry contacts for the talent.
In the first evening of the series on Tuesday 23rd July, a full house turned out at Soho House to meet Clio and see her work. Outgoing BAFTA New York Chairman Harlene Freezer, who has been instrumental in putting this series together, said: "Brits To Watch: The Screenings is an important trans-Atlantic initiative for BAFTA, one that truly shows the industry clout and leadership of the international BAFTA membership. It's exciting for BAFTA and its partners to be able to help shepherd exceptional UK talent into the US marketplace. We couldn't have had a more impressive candidate for the series launch than Clio Barnard and her extraordinary film The Selfish Giant."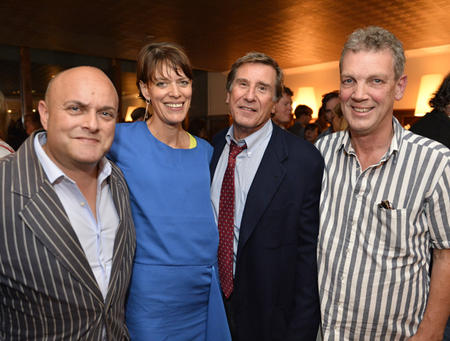 Frazer Harrison/Getty Images for BAFTA Los Angeles
After days of meetings with key independent producers and financiers on Monday, Tuesday and Wednesday in New York, Barnard flew to Los Angeles where she presented the film at Soho House West Hollywood on Thursday 25th, introduced by BAFTA Los Angeles Deputy Chairman Nigel Daly. A full schedule in Los Angeles also saw the filmmaker meeting key West Coast industry contacts.
Brits To Watch: The Screenings Series Producer Karen Arikian commented: "The screenings and meetings on both coasts over the past 5 days have provided Clio with a unique opportunity to showcase her work and to discuss her future projects and creative direction with top members of the industry. It's been a whirlwind week, but Clio made every second count."
Salette Gressett, Arts Manager, British Council in New York added: "The thing that sticks with me about the film is the poignant portrait of a community that seems really dystopic, but at the same time is relatable. And, while you kind of hated some of the characters at the same time you identified with them I think in a transatlantic way in Britain and America."
Barnard was one of the most talked-about filmmakers at this year's Cannes International Film Festival with her second film The Selfish Giant, which screened in Directors' Fortnight and was acquired by Sundance Selects. An established fine artist, Barnard burst onto the independent film scene in 2010 with her debut film, The Arbor, for which she was recognised in 2011 with a BAFTA nomination for 'Outstanding Debut By A British Writer, Director or Producer'. BAFTA is proud to be able to support such a talented British filmmaker as she develops her career.
On her Brits To Watch: The Screenings experience, Clio Barnard said: "Thank you BAFTA - what an incredible opportunity for me. The trip enabled me to get on the ground view of the film industry in New York and LA. I met wonderful producers and agents, all passionate about cinema. It was very inspiring and made the possibility of making a film in the US seem realistic. Nothing beats sitting in a room with somebody to gauge whether or not you can have a good, trusting working relationship. It enables gut instinct to play a role in making decisions and if I hadn't had this opportunity to meet people I wouldn't be able to follow those instincts."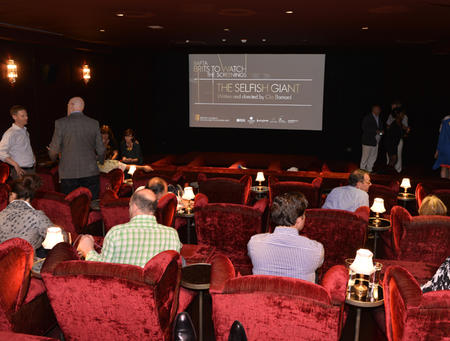 Frazer Harrison/Getty Images for BAFTA Los Angeles
BAFTA's Brits To Watch: The Screenings is produced in partnership with British Council with the support of Framestore, Langham Hospitality Group, Soho House and UK Trade & Investment.
The series is endorsed by 'Friends of Brits to Watch: The Screenings', a high-profile group of film professionals including: actors Damian Lewis (Homeland), Rebecca Hall (Frost/Nixon, Iron Man 3, Vicky Christina Barcelona), Tom Hiddleston (Avengers Assemble, Midnight in Paris), Andrea Riseborough (Shadow Dancer, Brighton Rock), Simon Pegg (Star Trek, The Adventures of Tintin: The Secret of the Unicorn), Alice Eve (Star Trek Into Darkness, Men in Black 3) and Sienna Miller (The Girl, Interview); director Edgar Wright (Shaun of the Dead and the upcoming The World's End); screenwriter John Logan (Skyfall, Hugo, The Aviator); and writer, director and producer Armando Iannucci (Veep, In The Loop).