15 October 2014
Applications for BAFTA Crew Games are currently closed
Frequently asked questions about BAFTA Games
BAFTA Crew Games is a BAFTA initiative aimed at games professional with at least two years experience in the industry. Joining the BAFTA Crew professional network offers members access to top industry talent and an exclusive programme of masterclasses and livestreamed Q&As, featuring BAFTA nominees sharing insights into their creative and technical processes.
In addition to a programme of masterclasses and livestreams Q&As, BAFTA Crew participants will benefit from industry networking events with speakers and BAFTA Games members, and an online social networking group to share ideas, skills, opportunities and experiences with their colleagues across the country.
There are 100 places available for Game Practitioners (i.e. makers) who have at least 2 years professional experience in the games industry, actively working on or making a creative contribution to games produced and/or distributed in the UK.
The masterclasses and online livestreams will cover; Story & Narrative, Games Design, Music & Sound Design, and Game Art. BAFTA Crew Games 2014 is an interactive programme – we will work with selected participants to tailor the content to their interests and needs.
With our partners, the Wellcome Trust, BAFTA Crew Games 2014 will also shine the spotlight on the collaboration between the games industry and research in medical humanities. Masterclasses will offer the opportunity to access insight from Scientists and researchers from the Wellcome Trust with a specific focus on how research in Biomedical Science can inform Game Design.
Know someone who might be interested in BAFTA Crew Games? Send us their name and email and we will invite them to apply!
---
There is one-off £15 joining fee for the year that will give you access to the following benefits:
• 4 Live masterclasses with BAFTA winning and nominated professionals from the Games Industry at venues held across the UK;
• 4 interactive livestream Q&A sessions focusing on a range of subjects from BAFTA nominees or professionals with BAFTA-nominated credits;
• 8 downloadable podcasts of all live events in the programme;
• Networking opportunities for BAFTA Crew members and local industry after the live masterclasses.
• The opportunity to engage with leading scientists and researchers from the Wellcome Trust – BAFTA Crew members will have the opportunity to discuss story, ideas and concepts aiming to explore how Biomedical Science can inform Game Design.
• Exclusive online social networking and the chance to meet with other BAFTA Crew Games 2014 members, speakers and programme partners;
• Access to travel bursaries to support attendance at live events not held in your region.
---
Please note: Details of the next BAFTA Crew Games programme will be posted here
For Guidelines on applying, please see here
Programme events and speakers are yet to be confirmed. Speakers at previous BAFTA events for games professionals include: David Cage (Fahrenheit, Heavy Rain, and Beyond: Two Souls), Rhianna Pratchett (Overlord series, Rise of the Tomb Raider), Christopher Brookmyre (Bedlam), Jennifer Schneidereit (co-founder of independent games developer Nyamyam), Mike Bithell (Thomas Was Alone), David Braben (Elite series) and Hideo Kojima (Metal Gear Solid series).
Members will help shape the content of the live masterclasses by suggesting questions in advance. These sessions are valuable not just for those working in the same department, but also for other Crew members who want to build a better understanding of their colleagues' work and use the masterclasses to build networks with professionals at a similar level in the industry.
---
About our partners:
This scheme is funded by Creative Skillset and run in partnership with the Wellcome Trust.
Creative Skillset: Creative Skillset empowers the Creative Industries to develop skills and talent; we do this by influencing and shaping policy, ensuring quality and by securing the vital investment for individuals to become the best in their field and for businesses to grow. As the industry skills body for the Creative Industries, we work across film, television, radio, animation, visual effects, games, fashion, textiles, advertising, marketing communications and publishing. www.creativeskillset.org/SIF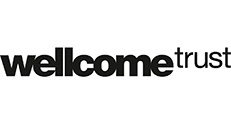 Wellcome Trust: The Wellcome Trust is a global biomedical charitable foundation. Our Broadcast, Games and Film team work with the entertainment industry to support fresh approaches and original ideas inspired by science and its social contexts. We seed ideas, facilitate access to experts and offer funding for development and production. www.wellcome.ac.uk/games
---