5 November 2007
BAFTA Publishing 2007
Information about categories and the ceremony for the British Academy Scotland Awards 2007.
Television presenter Lorraine Kelly (pictured) hosted this year's Lloyds TSB BAFTA Scotland Awards on Sunday 18 November. The Awards are the highlight of BAFTA Scotland's calendar and recognise the year's best contributions from Scottish industries of the moving image.
An exciting line-up of stars and celebrities gathered for a traditional glittering Red Carpet arrival before the ceremony at the City Halls in Glasgow.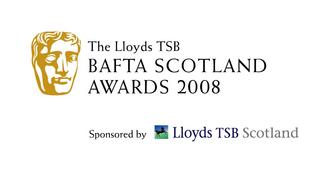 Eagerly anticipated, this year's Awards were streamed as a live webcast by MultiStream.
Awards were presented in sixteen categories including Interactive, Short Film, Writing, Documentary and best actor and actress for both film and Television. The Lloyds TSB Scotland Award for Most Popular Television Programme was voted for by the Scottish public with votes cast in branches of Lloyds TSB Scotland.
Following six successful years of highlighting new talent BAFTA Scotland returned to hosting a major annual awards event in 2004. This year's winners included Championship manager 2007 (Interactive) Rebus (Best Drama) and Sophia Myles (Best Actress in Hallam Foe). James McAvoy won the coveted BAFTA Scotland award for Best Actor for his role in the The Last King of Scotland (which also picked up awards for Feature Film and Best Screenplay).
Celebrity guests wore jewellery designed and made in Orkney from the award's Official Jewellery sponsors, Ortak. Specially selected wines were supplied for the ceremony by Official Wine sponsors Inverarity Vaults.