16 October 2018
Alan Cumming, Pat Campbell and Paddy Higson are the recipients of this year's Outstanding Contribution Awards.
Outstanding Contribution to Film & Television - Alan Cumming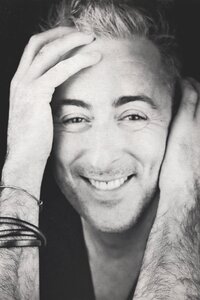 Actor, Alan Cumming, will receive the award for Outstanding Contribution to Film & Television 2018.
Born in Aberfeldy, Alan Cumming, trained at the Royal Scottish Academy of Music and Drama, now the Royal Conservatoire of Scotland.  After leaving the Academy he quickly found himself celebrated in his homeland for both his television work (including Take the High Road) and his stand-up comedy (the legendary Victor and Barry, which he wrote and performed with Forbes Masson).  Since then Cumming's TV roles have included Sex and the City, Frasier and The L Word. He played political spin doctor Eli Gold in seven seasons of the CBS hit series The Good Wife, for which he received numerous awards and accolades, and now stars in the CBS Series Instinct.
His impressive film career has alternated between blockbusters such as X2: X Men United, the Spy Kids Trilogy, Golden Eye and smaller independent films such as Titus opposite Anthony Hopkins and Jessica Lange, which he also produced and which earned him an Independent Spirit Award.  He has made films with Stanley Kubrick and The Spice Girls, been described by Time magazine as one of the most fun people in show business and he has won a Tony, hosted the Tonys and been nominated for an Emmy for doing so.
I couldn't be happier or more proud to receive this special BAFTA award. I shot my first ever film in Glasgow and my first few years in the business were nearly all spent in the employ of Scottish television, so my roots in acting for the screen are very entrenched in Scotland. And of course my heart is too.
---
Outstanding Contribution to Craft (In Memory of Robert McCann) - Pat Campbell
Production Designer, Pat Cambell, will receive the award for Outstanding Contribution to Craft (In Memory of Robert McCann) 2018.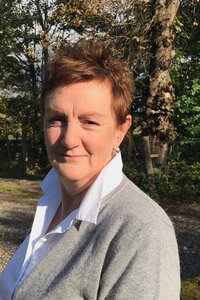 Pat Campbell is a highly regarded Production Designer, well known for her extensive work in television and film such as the BAFTA Award Winning adaptation of Wolf Hall, The State and The Promise - all collaborations with director Peter Kosminsky. Pat attended Glasgow School of Art then went on to work at the Hunterian Museum in Glasgow designing exhibitions. She then moved to BBC Scotland on a three month contract in the Design Department but also working as an usher in the evenings at The Glasgow Film Theatre. The contract in the BBC eventually led to a full time position assisting the more senior designers. Pat worked mainly in the Drama Department with directors such as David Blair on Taking Over The Asylum and The Lakes and also designing the long standing set for River City.
Previous BAFTA nominations were for Appropriate Adult, directed by Julian Jarrold, Eric and Ernie, directed by Jonny Campbell and for Britz and The State, both directed by Peter Kosminsky. In 2013 Pat was nominated for Australian Academy of Cinema and Television for Mrs Biggs and in 2016 for an Art Director's Guild Award for Wolf Hall.
---
Outstanding Contribution to the Scottish Industry - Paddy Higson 
Paddy Higson will receive the award for Outstanding Contribution to the Scottish Industry 2018.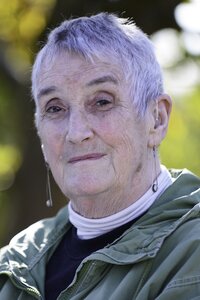 Paddy Higson has worked in the film and television industries since the 1970s producing, line producing and exec producing drama content. Her filmography includes Scottish classics and favourites such as That Sinking Feeling, Gregory's Girl, Comfort and Joy, Restless Natives, Cardiac Arrest, Orphans and The Magdalene Sisters. She was a founding member of the Technician Training Scheme which became Scottish Screen Training. She also served on the Boards of the Scottish Film Council, 7:84 Theatre Company, Scottish Film Production Fund and Scottish Screen. In 2002 Paddy retired from active production to realise a long-held ambition to study art and paint. She has been president of the Glasgow Southern Art Club and Treasurer of the Glasgow Society of Women Artists.
In 2014 Paddy was asked to act as producer/mentor on Jump Cut – an initiative from Film City Glasgow and Sigma Films to encourage young entrants into the film industry. She was executive producer on the resulting BAFTA Scotland nominated film – Dropping Off Michael. In the same year Paddy went back to producing on Katie Morag, acting as a mentor to Katy Engels. She was awarded an Honorary Doctor of Drama (RSAMD) for services to Film and Television in Scotland. Paddy is passionate about encouraging people from all backgrounds to be able to find a way into film and television, and has always found enabling new talent incredibly rewarding.