24 October 2017

Armando Iannucci and Doug Allan are the recipients of this year's Outstanding Contribution Awards.
Outstanding Contribution to Film & Television - Armando Iannucci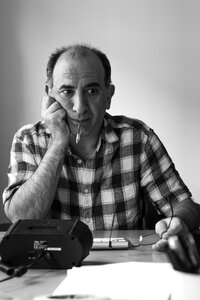 Multi BAFTA-winning writer, producer, director and political satirist, Armando Iannucci, will be presented with the Award for Outstanding Contribution to Film and Television.
Born in Glasgow, Armando Iannucci started his career with BBC Scotland in the early 1990s. Iannucci went on to gain recognition for numerous productions including his work on BBC situation comedy, I'm Alan Partridge, the political sitcom and film, The Thick Of It, which led into In The Loop, and provided further inspiration for the Emmy award winning Veep. This year has seen the premiere of his second feature film, The Death of Stalin.
I'm über-chuffed to be recognised by BAFTA Scotland for the Outstanding Contribution to Film and Television. It's a great honour, it's a fantastic way for me to pay homage to my Scottish roots and to where so many people helped me in my career. A massive thank you to BAFTA Scotland; I'm very proud to accept this wonderful award.
---
Outstanding Contribution to Craft - Doug Allan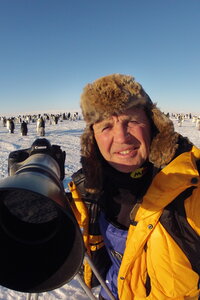 Cameraman Doug Allan will receive the Award for Outstanding Contribution to Craft (In Memory of Robert McCann).
With over 30 years in the industry, Allan is known for his work in extreme environments, both below and above water.  His impressive career has seen him work on over 65 productions, taking him all over the world including the upper reaches of Mt Everest.  Allan - who was born in Dunfermline - is one of the most respected wildlife cameramen in the industry, he was one of the principal cameramen on many award-winning programmes and series including BBC's Life in the Freezer, Wildlife Special Polar Bear, The Blue Planet, Planet Earth, Life, Human Planet Frozen Planet, Operation Iceberg and Forces of Nature.
I've been very fortunate. My passion for natural history has taken me to so many breath-taking, life-changing, body-challenging filming adventures. Along the way I've had the chance to work with some of the finest production teams in the business. To receive this Outstanding Contribution to Craft Award from BAFTA Scotland is a very real honour and privilege, for which I'm hugely grateful. Glasgow on 5 November will be a night to remember.
---
The British Academy Scotland Awards 2017
The British Academy Scotland Awards is one of the biggest nights in Scotland's calendar and is renowned for welcoming and honouring an impressive line-up of stars. In addition to the Outstanding Contribution awards, 17 awards will be handed out at the glittering ceremony, including Actor Film, Actress Film, Feature Film and Game. 
Jude MacLaverty, Director of BAFTA Scotland, said:
We are thrilled to be presenting this year's Outstanding Contribution Awards to two truly worthy recipients, representing stand-out talent in their fields.  Armando and Doug have created exceptional work that is not only recognised by their peers and the public as such, but that continues to inspire future generations of film and TV makers.  We're honoured to present their awards on 5 November and send huge congratulations to them both.
---
---