15 November 2017
BAFTA/
'BAFTA A Life in Pictures: Hugh Jackman' in partnership with Audi will take place on Sunday 3 December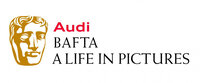 The British Academy of Film and Television Arts (BAFTA) has announced today that BAFTA-nominated actor Hugh Jackman will discuss his craft and career at a special 'BAFTA A Life in Pictures' event at BAFTA's headquarters, 195 Piccadilly in London, on Sunday 3 December. Public tickets will be available to book from 12.30pm on Friday 17 November at www.bafta.org/whats-on/. The event will take place on partnership with Audi.
'BAFTA A Life in Pictures' is a long-running series of onstage interviews in which some of the film world's leading talent share insights into the experiences that helped them hone and develop their craft. The series has hosted such figures as Annette Bening, Kenneth Branagh, Cate Blanchett, Viola Davis, David Fincher, Emma Thompson, Sam Mendes, Helen Mirren, Alan Rickman, Vanessa Redgrave, Martin Scorsese, Meryl Streep, Kate Winslet and Jeremy Irons.
Hugh Jackman's breakthrough roles in cinema came in 1999 with Australian independent films Paperback Hero and Erskineville Kings. His performance in the latter earned him an Australian Film Critics' Circle Award for Best Actor and an Australian Film Institute nomination for Best Actor.  
Jackman first gained international attention with his performance as Wolverine in X-Men (2000), the first instalment of the enormously popular series. He reprised the role with X2 (2003) and X-Men: The Last Stand (2006). He then starred as the title character in X-Men Origins: Wolverine (2009), a prequel to the popular series, and returned for the role in 2013's The Wolverine. In 2014 Jackman and the X-Men team reunited for X-Men: Days of Future Past. Jackman most recently starred in the third and final Wolverine film, Logan, which was released in 2017 to great critical acclaim.
In 2012 Jackman played Jean Valjean in Tom Hooper's BAFTA-winning Les Misérables, receiving both BAFTA and Oscar nominations for Leading Actor, as well as a Golden Globe Award for Best Actor in a Comedy/Musical in 2013.
Hugh Jackman's additional film credits include:  Kate & Leopold (2001); Someone Like You (2001); Swordfish (2001); Van Helsing (2004); The Prestige (2006); The Fountain (2006); Scoop (2006); Australia (2008); Deception (2008); Real Steel (2011); Prisoners (2013). He has also lent his voice to the animated features Happy Feet (2006), Flushed Away (2006) and Rise of the Guardians (2012).
Hugh Jackman will next star in original musical The Greatest Showman alongside Michelle Williams, which is slated for release on Boxing Day 2017.
Event details:
BAFTA A Life in Pictures: Hugh Jackman in partnership with Audi
Sunday 3 December at BAFTA 195 Piccadilly, London
19:00 Champagne Taittinger Reception
19:30 Event Begins
21:00 Event Ends
Recordings of previous events in the A Life in Pictures series are available on BAFTA Guru, BAFTA's online learning channel (www.bafta.org/guru).
For further information, please contact:
Kerry McGlone at freuds
T: +44 (0) 20 3003 6648
E: [email protected]
Eleanor Pickering at BAFTA
T: +44 (0) 20 7292 5863
E: [email protected]
For images, logos, accreditation, transcripts and more, visit www.bafta.org/media-centre
About BAFTA
The British Academy of Film and Television Arts (BAFTA) is a world-leading independent arts charity that brings the very best work in film, games and television to public attention and supports the growth of creative talent in the UK and internationally. Through its Awards ceremonies and year-round programme of learning events and initiatives – which includes workshops, masterclasses, scholarships, lectures and mentoring schemes in the UK, USA and Asia – BAFTA identifies and celebrates excellence, discovers, inspires and nurtures new talent, and enables learning and creative collaboration. For advice and inspiration from the best creative minds in working in film, games and television, visit www.bafta.org/guru. For more, visit www.bafta.org.
About Audi
As the Official Car Partner for BAFTA, Audi supports all the Academy's major events, including the EE British Academy Film Awards and the Virgin TV British Academy Television Awards ceremonies to ensure VIP guests arrive at the red carpet with style and elegance.
In 2016 Audi sales in the UK increased by around six per cent year-on-year to 177,304 cars. To maintain this strong performance the brand has embarked upon an investment programme that will channel a total of €24 billion into new model development and innovative technologies by 2019. Audi lives up to its corporate responsibility and has strategically established the principle of sustainability for its products and processes. The long-term goal is CO2-neutral mobility.