14 January 2016

London, 14 January 2016: The British Academy of Film and Television Arts has announced today that its inaugural 2016 Photography Commission has been awarded to Greg Williams, long-time BAFTA collaborator and ambassador of prestige camera manufacturer Leica. Capturing Film Awards Fellows, winners and nominees, the Commission will comprise a series of relaxed, 'off-duty' portraits, with initial subjects including Thandie Newton and Sir Alan Parker.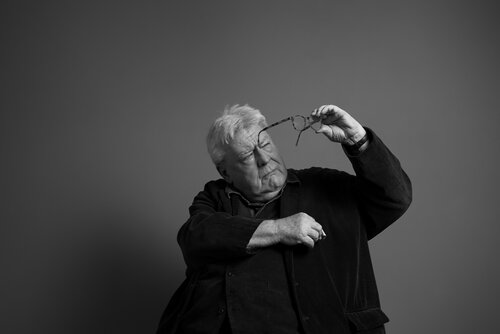 Greg Williams/BAFTA
Greg Williams/BAFTA
Greg's cinematic style of composition and lighting was originally cultivated as a reportage photographer working behind the scenes on feature films where he observed many of the world's great cinematographers and through his work as a photojournalist in Sierra Leone and Chechnya in the early 1990s. As one of the early innovators in the convergence of still and motion, Greg is increasingly sought after to undertake TV and print campaigns as well as his Motos (moving photos).
Williams will be giving behind-the-scenes insight into the progress of the Commission via Instagram, #BAFTAPics.
Greg Williams said: "It's a tremendous honour to be the first recipient of the BAFTA Commission, and I'm exceptionally proud to embark upon this unique project in partnership with Leica. Very excited to work with so many extraordinarily talented people."
Jason Heward, managing director, Leica Camera UK, said: "For more than 100 years, numerous iconic moments have been captured on Leica cameras. We're thrilled to extend our partnership with BAFTA and Greg, and that they have chosen to use Leica equipment to create this important series of candid portraits, which will become a significant part of BAFTA's photographic history."
The BAFTA Photography Commission is a collaboration between an established photographer and BAFTA that seeks to extend creatively their joint work in photographic art, in support of BAFTA's mission to celebrate excellence in screen arts. The commission will be awarded annually.
In addition to this commission Greg will be taking reportage photography for BAFTA's Instagram account at the EE British Academy Film Awards on the 14th February 2016.
---
For further information, please contact:
Hannah Golanski
T 020 3003 6623
E [email protected]
About BAFTA
The British Academy of Film and Television Arts is an independent charity that supports, develops and promotes the art forms of the moving image by identifying and rewarding excellence, inspiring practitioners and benefiting the public. In addition to its Awards ceremonies, BAFTA has a year-round programme of learning events and initiatives – featuring workshops, masterclasses, scholarships, lectures and mentoring schemes – in the UK, USA and Asia; it offers unique access to the world's most inspiring talent and connects with a global audience of all ages and backgrounds. BAFTA relies on income from membership subscriptions, individual donations, trusts, foundations and corporate partnerships to support its ongoing outreach work. To access the best creative minds in film, television and games production, visit www.bafta.org/guru. For more, visit www.bafta.org.
About Leica Camera AG
Leica Camera AG is an international manufacturer of premium cameras and sport optics products. The company is headquartered in Wetzlar, Germany, with a second production site in Vila Nova de Famalicão, Portugal. Leica Camera AG operates branch offices in the UK, France, Japan, Singapore, Switzerland, South Korea, Italy, Australia and the USA. New and innovative products have been the driving force behind the company's positive development in recent years.