26 April 2017

Melissa Phillips, BAFTA's Games Event Producer, talks us through the BAFTA-identified new talent showcased at EGX Rezzed 

This Spring, London's Tobacco Dock was once again bursting at the seams with indie games and the gamers who love them for the return of EGX Rezzed.

For the third year the team behind EGX bring us their younger brother EGX Rezzed. A smaller showcase, but still jam packed with similar attractions; playable pre-release games, developer sessions, career advice as well as the opportunity to chat with developers on the show floor, Rezzed's focus leans more towards smaller independent titles. This year, over 220 games were showcased across more than 500 screens, making it the largest showcase of indie games in the world.

With the work of some of the world's best teams at the show, EGX Rezzed is the perfect place to showcase the work of BAFTA-identified new talent. This year, BAFTA hosted 12 stations with the participants of various BAFTA games programmes, including four BAFTA Crew games stations, all four BAFTA Young Game Designer winners in 2016, three Dare to be Digital 'Ones to Watch' finalists and 2016 Breakthrough Brit Jon McKellan's game, Stories Untold.

BAFTA Crew is BAFTA's skills development scheme for those with at least two years' industry experience. The Crew Games stand saw Crew-member, Mark Backler, showcasing his game Lost Words (Fourth State & Sketchbook Games), a narrative adventure set between the pages of a diary and the fantasy land of Estoria. The game features a story written by game scriptwriter and narrative designer Rhianna Pratchett (Tomb Raider, Heavenly Sword and Prince Of Persia), and ties the narrative into the gameplay in an unusual way by having the player running on the words and interacting with them to solve puzzles. 
---
Having the opportunity to showcase our game Lost Words on the BAFTA Crew Stand at Rezzed has been an incredible experience and has helped us get really useful player feedback and raise awareness about the game. Mark Backler, BAFTA Crew participant
---
This title won three awards for Best Story, Best Indie game and Most Creative/ Original at Game Connection 2016 in San Francisco, as well as Best Game of the Show at the Intel Buzz Workshop London in 2016. It was also chosen as one of only 15 games for the first ever Stugan games accelerator run by Tommy Palm and Oskar Burman in 2015, and was nominated for Best Narrative and Most Innovative at Casual Connect Berlin in 2017.
---
The BAFTA Young Game Designers stand showcased the four winning game entries from our 2016 Competition. Dan Smith, winner of the Game Making Award (15-18 years) showcased his own build of Spectrum, a game which has already been snapped up by a publisher. Now 19 years old and currently studying for his A Levels, Dan enjoyed his first – but surely not last - experience of showcasing at an official games show. 
 Rezzed has given me the first opportunity to see lots of people play my game, something that I've found very useful. Feedback has been so positive, especially from people whose work I've enjoyed before. It's been a great platform to talk to people more about my game. Dan Smith, YGD 2016 winner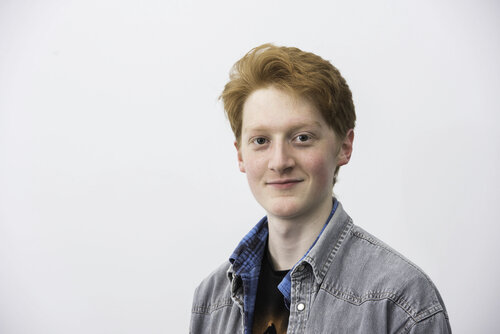 BAFTA/Alan Richardson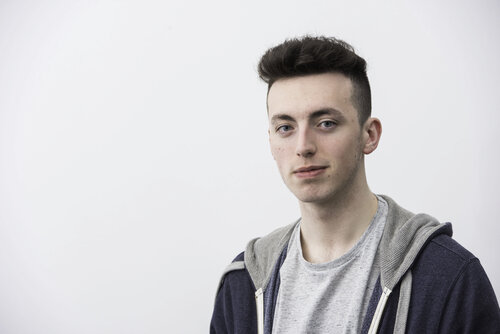 BAFTA/Alan Richardson
The BAFTA YGD stand also showcased YOU ARE BEING FOLLOWED by Game Concept Winner (15-18 years), Nic Gordon, who developed the first ever YGD VR game idea. Abertay students were able to create the build on PlayStation VR using development kit provided by sponsors Sony Interactive Entertainment through their PlayStation First academic program, and two students attended EGX Rezzed to help with the showcase.
It's been an amazing experience to showcase the YGD games at EGX Rezzed. In particularly YOU ARE BEING FOLLOWED, as a PlayStation VR game, has had a huge amount of attention with universally positive feedback. It's been great to hear from all sorts of players - from pure consumers to experienced developers. Ben Pantelis (Abertay University)
---
Incredibly popular at the event was Stories Untold by 2016 BAFTA Breakthrough Brit, Jon McKellan. Stories Untold is a narrative-driven experimental adventure game, which bends the genre into something completely unique.  Combining a mix of classic text-adventure, point-and-click and more, four short stories are packaged together into a single mysterious anthology. Jon founded his own game studio No Code, allowing him to embrace his love for working at the head of a talented team. As a Breakthrough Brit – BAFTA's headline New Talent scheme –  Jon has received mentoring from a number of leading creative minds in the games industry, including games writer Rob Yescombe (The Division, Alien: Isolation) and games designer Mike Bithell (Thomas was Alone, Monstermind).
---
It's been a great experience showcasing the game at Rezzed, especially during my Breakthrough Brit Year! It's been very useful in raising awareness of the game and studio and getting valuable feedback for future updates. Jon McKellan, 2016 Breakthrough Brit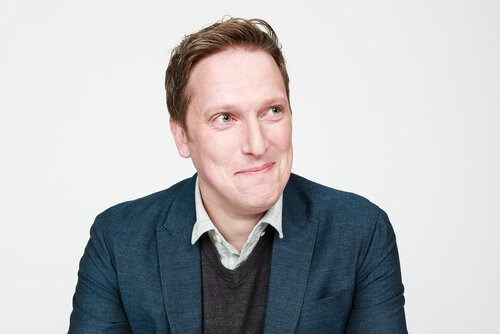 BAFTA/Charlie Clift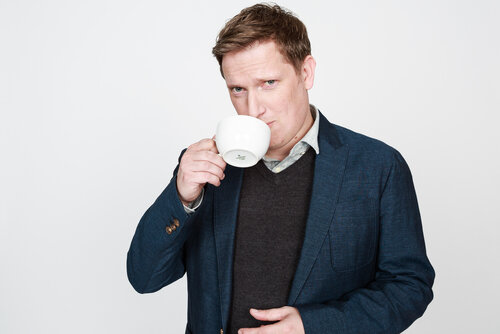 BAFTA/Charlie Clift
Nothing quite beats the experience of seeing your game played in front of your eyes – observing how it comes across to players and receiving their live feedback. For BAFTA, it is an opportunity to showcase some of the amazing talent we've uncovered and renew our commitment to finding the next generation of BAFTA winners. 
---
Entries for the BAFTA Young Game Designers (YGD) competition in association with Nominet Trust are now open at http://ygd.bafta.org/ and will close on Wednesday 3 May.
Breakthrough Brits is an open call out for talented individuals working across film, television and games. Applications are currently open. If you would like to recommend someone as a Breakthrough Brit, please encourage the individual to apply by sending them the information contained here. Alternatively, please email [email protected] with their name and, if possible, contact details and we will invite them to apply.
BAFTA Crew is a professional network and masterclass programme connecting emerging talent to BAFTA-winners and nominees. Applications are now closed for this year. To register interest in BAFTA Crew 2017 please email [email protected].