22 February 2017

BAFTA's Alexa Tamsett talks us through the new talent showcased at this year's EE British Academy Film Awards

As the recent EE British Academy Film Awards showed, BAFTA's Award Ceremonies are an opportunity not only to honour the invaluable contribution of industry stalwarts, such as BAFTA Fellow Mel Brooks, but also to use the profile of the awards to shine a light on the incredible wealth of new talent, which flows into the industry each year.

From its early days, BAFTA's mission has been to identify talented individuals at all levels, give them the necessary tools to propel themselves to the next stage of their careers and help them to achieve  success. The first award for new talent was presented at the Film Awards in 1953 when Claire Bloom won for her starring role in Charlie Chaplin's Limelight. Over the years, the award has been given to luminaries such as Norman Wisdom, Albert Finney, Julie Andrews, Dustin Hoffman and many more. Judi Dench won her first BAFTA award in this category in 1966 and Drew Barrymore become the youngest nominee for her role in E.T. in 1983, losing out to Ben Kingsley for Ghandi, his first film role. The prestige of the winners of this award demonstrates BAFTA's commitment to identifying new talent and the important boost that a BAFTA award can give to a newcomer's career.   

In recent years, BAFTA has renewed its commitment to new talent, offering more support to those at the start of their careers, using our network to help new talent build their network and learn new skills. It was heartening to see the strength of this model played out at this year's Film Awards, highlighted in particular through this year's EE Rising Star Award winner Tom Holland.

Holland was part of the inaugural year of Breakthrough Brits back in 2013. In partnership with Burberry, Breakthrough Brits is BAFTA's flagship new talent initiative that showcases and supports the next generation of British creative talent in film, television and games. Every year, up to 20 talented newcomers are selected by an industry Jury; past jurors include acting giants such as Rosamund Pike, Eddie Redmayne and Felicity Jones, as well as leading industry figures Anne Morrison, Deputy Chair of BAFTA, John Willis, Barbara Broccoli OBE and David Kosse. They are then showcased at an evening reception at Burberry's London flagship store and given a year of tailored support, mentoring and career development.
---
It excites me to be forced to pay attention to people who might not have come on my radar yet. It's really exciting to be awoken to new talent and to see what's coming up in our business whether it's in cinematography, screenwriting, or acting.
Rosamund Pike, Breakthrough Brits Jury 2016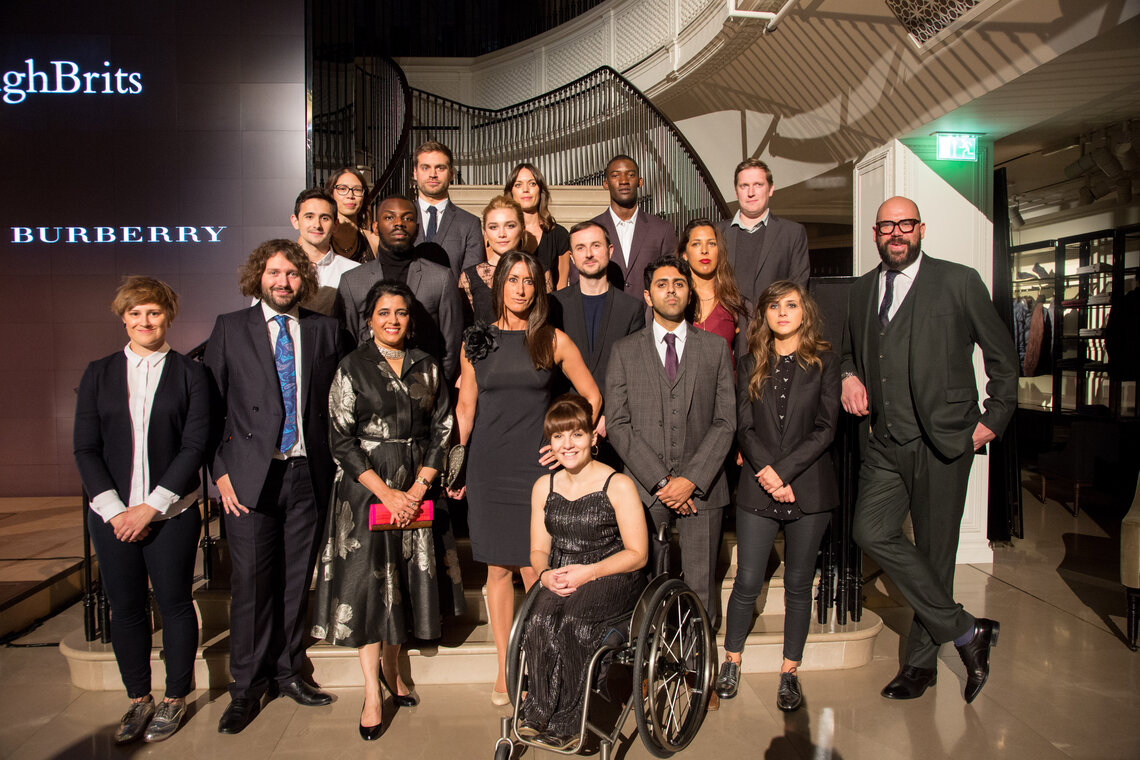 BAFTA/Jamie Simonds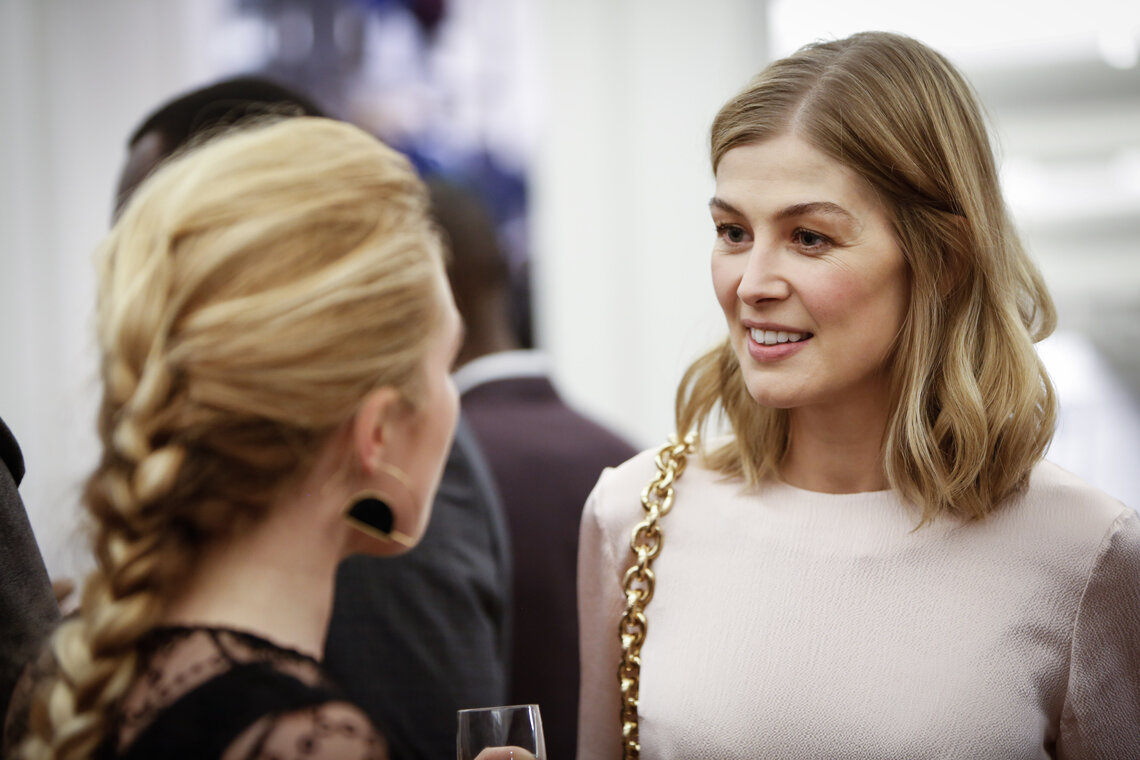 BAFTA/Jamie Simonds
---
Holland is part of a cohort of 70 past and present Breakthrough Brits – fitting as BAFTA celebrates its 70th birthday this year – who all receive ever-expanding opportunities to meet with mentors, attend industry events and make the most of BAFTA's headquarters. As a Breakthrough Brit, Holland was mentored by fellow actor Cillian Murphy, who, incidentally, was also nominated for the Rising Star Award in 2007, and by multi-BAFTA-winning producer David Heyman (Gravity, Fantastic Beasts and Where to Find Them).
In winning the public-voted EE Rising Star Award, Holland joins a legacy of former winners and nominees who have gone on to enjoy glittering acting careers, such as former Rising Star nominee Emma Stone, who won the award for Leading Actress for her role in La La Land this year. Other former Rising Star nominees Andrew Garfield and Aaron Taylor-Johnson were also nominated this year in the Leading Actor and Supporting Actor categories respectively. The first ever Rising Star winner (2006) James McAvoy has gone on to become a household name, as well as being nominated for Supporting Actor in 2007 for his role in The Last King of Scotland and Leading Actor in 2008 for Atonement.
---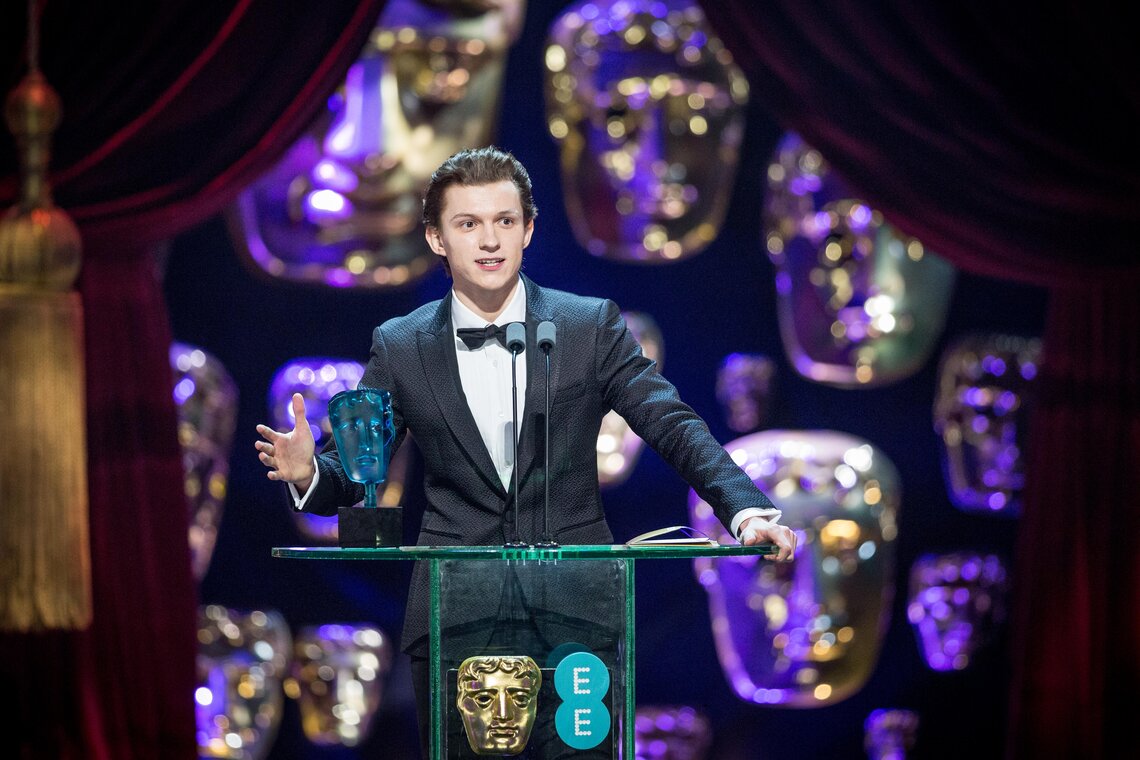 BAFTA/Guy Levy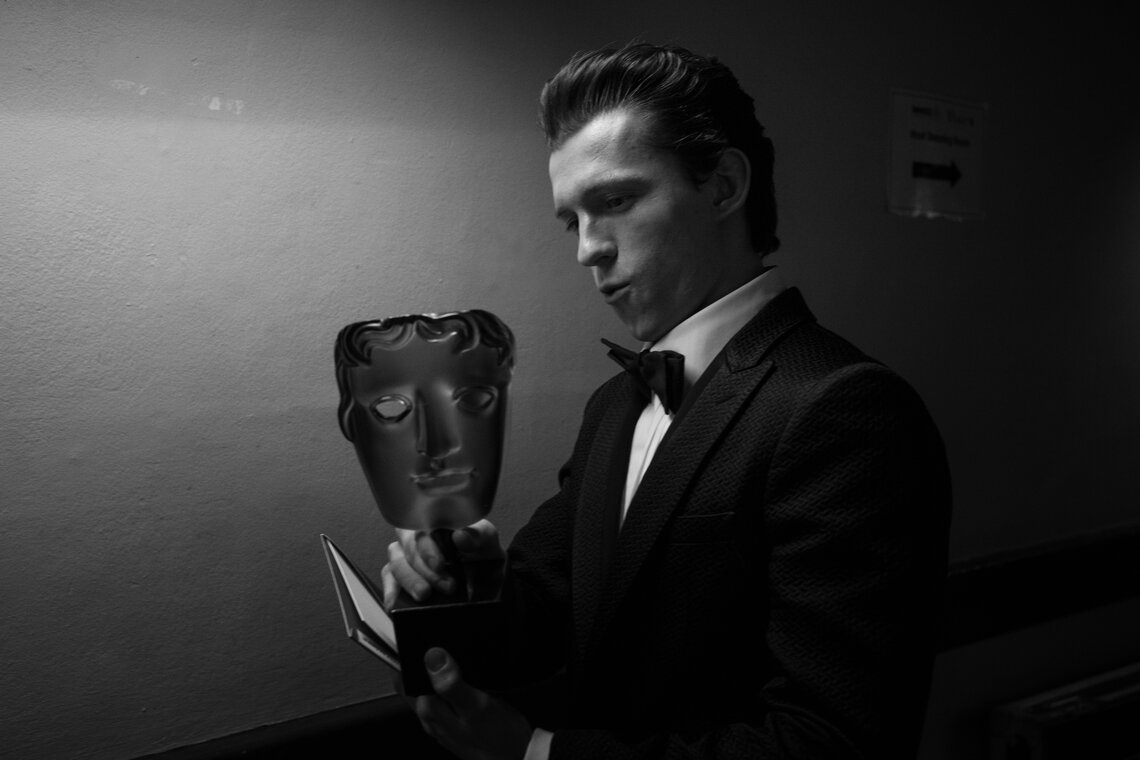 BAFTA/Sarah Lee
---
Tom Holland wasn't the only Breakthrough Brit to be celebrated at the awards this year. Having been selected as Breakthrough Brits in 2014, producers Mike Brett and Steve Jamison's documentary Notes on Blindness was nominated in three categories: Outstanding Debut by a British Writer, Director or Producer; Outstanding British Film; and Documentary. American Honey was also nominated in the Outstanding British Film category, which current Breakthrough Brit, Rebecca Lloyd, worked on as additional editor, with the film directed by 2007 Outstanding Debut winner Andrea Arnold. The progression of new talent discovered by the awards was also highlighted through the success of Babak Anvari, who was nominated for his short film Two and Two in 2012, and this year won the award for Outstanding Debut by a British Writer, Director or Producer for his film Under the Shadow, as well as having the film nominated for Outstanding British Film.
A group of BAFTA-identified new talent, including BAFTA Scholars, BAFTA Crew members and Breakthrough Brits joined the nominees at the Royal Albert Hall this year. BAFTA's awards aim not just to celebrate excellence but also to inspire it - and what could be more inspiring than knowing you're just a few steps behind the people taking the stage to accept the mask that means so much?
---
The Film Awards made me even more excited by our industry and what it can achieve. I felt truly honoured to be in that room. The winners and nominees are no different to those of us in BAFTA Crew, they are just further along the road inspiring us to collaborate, create and reach out to audiences with our work.
Suzi Battersby, BAFTA Crew Member
---
In our 70th year, BAFTA has begun a project to mine our archive and uncover the stories it contains about the history of film, television and games in the UK and beyond. You can explore our history through our online timeline at bafta.org from the end of February. The timeline will be added to in coming months and years.