15 December 2014

Discover director Lone Scherfig's thoughts on the film industry today in her 2014 Film Lecture.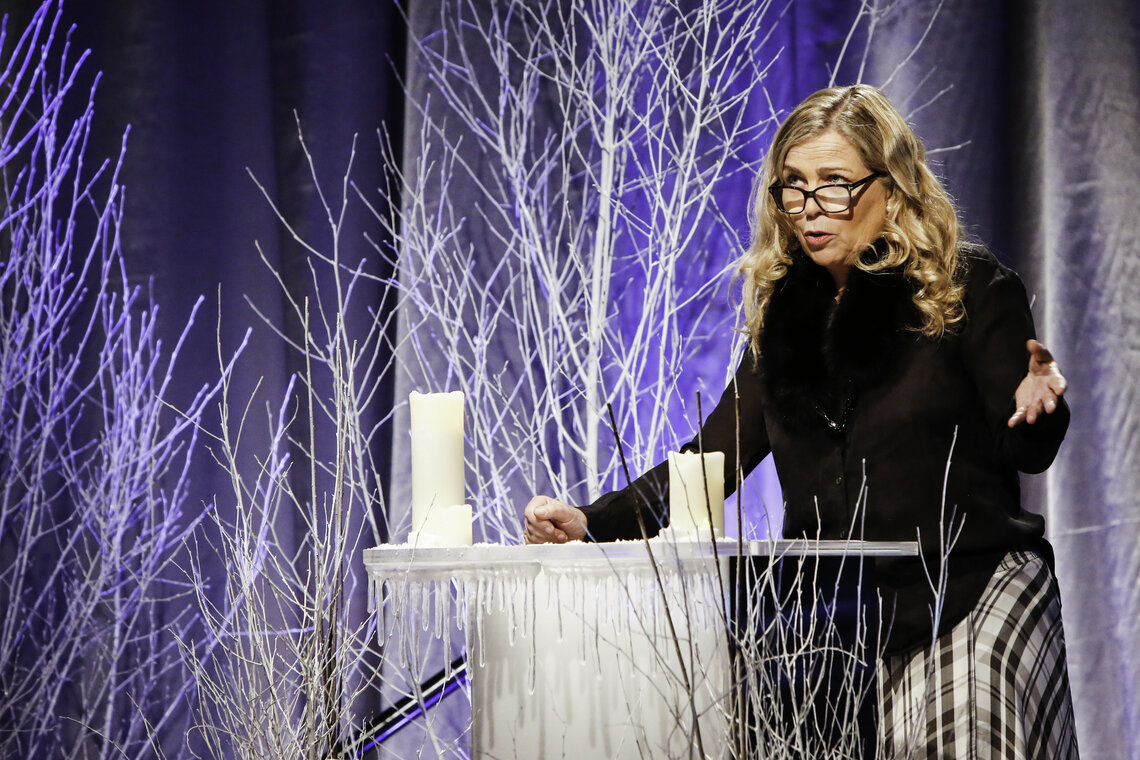 BAFTA/Jamie Simonds
Listen to the Event in Full
---
(please note that the lecture has been edited for clarity)
---
Walking out on to her winter wonderland stage, Lone Scherfig opened her David Lean Lecture with an excerpt of the 'ice palace' scene from Dr Zhivago (1965), a fitting tribute to both the set she had conjured up for her lecture and her love of filmmaking.
For Lone, David Lean's Dr Zhivago exemplifies the purity and generosity that can exist in filmmaking, the 'cinematic vocabulary' which Lean created allowed him to tell the story 'in a way that it couldn't have been communicated had it not been for film'.
Growing up in Denmark in 60's and 70's under a social democratic government, Lone learnt first-hand about the importance of generosity from her parents who would frequently take in 'young, starving ballerinas' and 'people [her] parents wanted to take care of'. She was taught to 'never show off and never think you're better than anyone'. It was perhaps these values that drew her to join her contemporaries in the Dogme 95 cinematic movement spearheaded by Lars Von Trier which excluded the use of elaborate effects or technology, preferring instead to focus on storytelling and the actors' performances.
One of the most important things I can tell students is to find their voice as directors, to define what it is that they can do that no one else can.
Lone spoke at length about the importance of her education both growing up and then at the National Film School of Denmark which gave her a tough introduction into the film world: 'We were so vain, so ambitious and crying in the shower that we just could not get it right. The first year we couldn't use dialogue at all. We had to learn to tell pictures in images, not to use a shot more than once [...] And for someone like me who much later found a tone that is about nothing like that, it was frustrating, it was too hard, but I still use that craft I learnt then all the time'.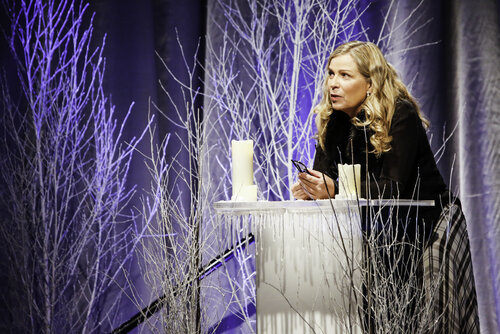 BAFTA/Jamie Simonds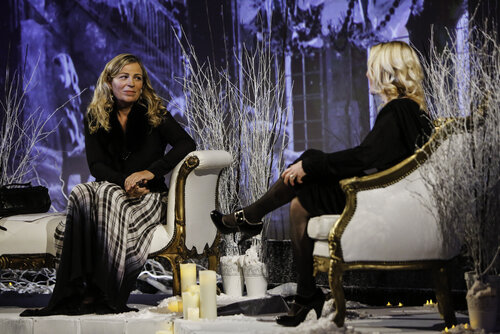 BAFTA/Jamie Simonds
Although a tough time, thanks to her schooling in Denmark, Lone developed her own tone and style as a director and it was this message that she was keen to impart to aspiring filmmakers today; 'one of the most important things I can tell students is to find their voice as directors, to define what it is that they can do that no one else can, and to encourage them. That, and then trying to convince them that they must learn enough of the craft to enable artistry.'
Hinting briefly about her next project, Lone explained that her love of the UK's film industry stems from the same 'high moral standards, strong values, and persistence' that she came across in film school, but this time with 'added wit'; 'we are not in doubt about which films are British and which are American. That is because of your traditions, your values, your tone, your cinematic history that comes back and back with every generation, and your education.'
Finishing up her lecture, Lone turned her thoughts back to Dr Zhivago and reflected on how privileged she is to work in an industry which brings together such a spectrum of talented people, from the editor to the makeup artist, and how she hopes to remain within it for many years to come: 'it is the collaborative elements of filmmaking that I like the most, and if I sat down at Doctor Zhivago's desk, and were to dip that feather in the ink, self-irony would take over. I'd leave immediately, I'd find somewhere less lonesome, less pretentious, noisier, and a place full of obstacles.' 
View the full photo gallery from the event.
---
Filmography (Select)
2014 The Riot Club
 2011 One Day 
2009 An Education 
2007 Just Like Home 
2002 Wilbur Wants to Kill Himself 
2000 Italian for Beginners
2000 Morten Korch – Ved stillebækken (television series) 
1998 Når mor kommer hjem...
1994 Flemming og Berit (television series) 
1993 Den gode lykke (made for television)
1990 Kaj's fødselsdag
 1985 Margrethes elsker (made for television)
---
About the David Lean Lecture
The Academy's annual David Lean Lecture is generously funded by The David Lean Foundation. Delivered by some of the world's best and most compelling filmmakers, these lectures are designed to educate, inform and inspire practitioners by providing an insight into their work and creative achievements. The lecture series also serves to carry on the legacy of the great director David Lean, one of the founders of the British Film Academy (as it was then known) in 1947 and a continuing inspiration to many through his exceptional body of work.