18 July 2017

In June 2017, BAFTA and the British Council identified and introduced four promising British filmmakers to leading figures in the Chinese film industry at the Shanghai International Film Festival (SIFF). Find out more about the trip from the new talent delegates. 
---
BAFTA-winning screenwriter Jennifer Majka (The Bigger Picture)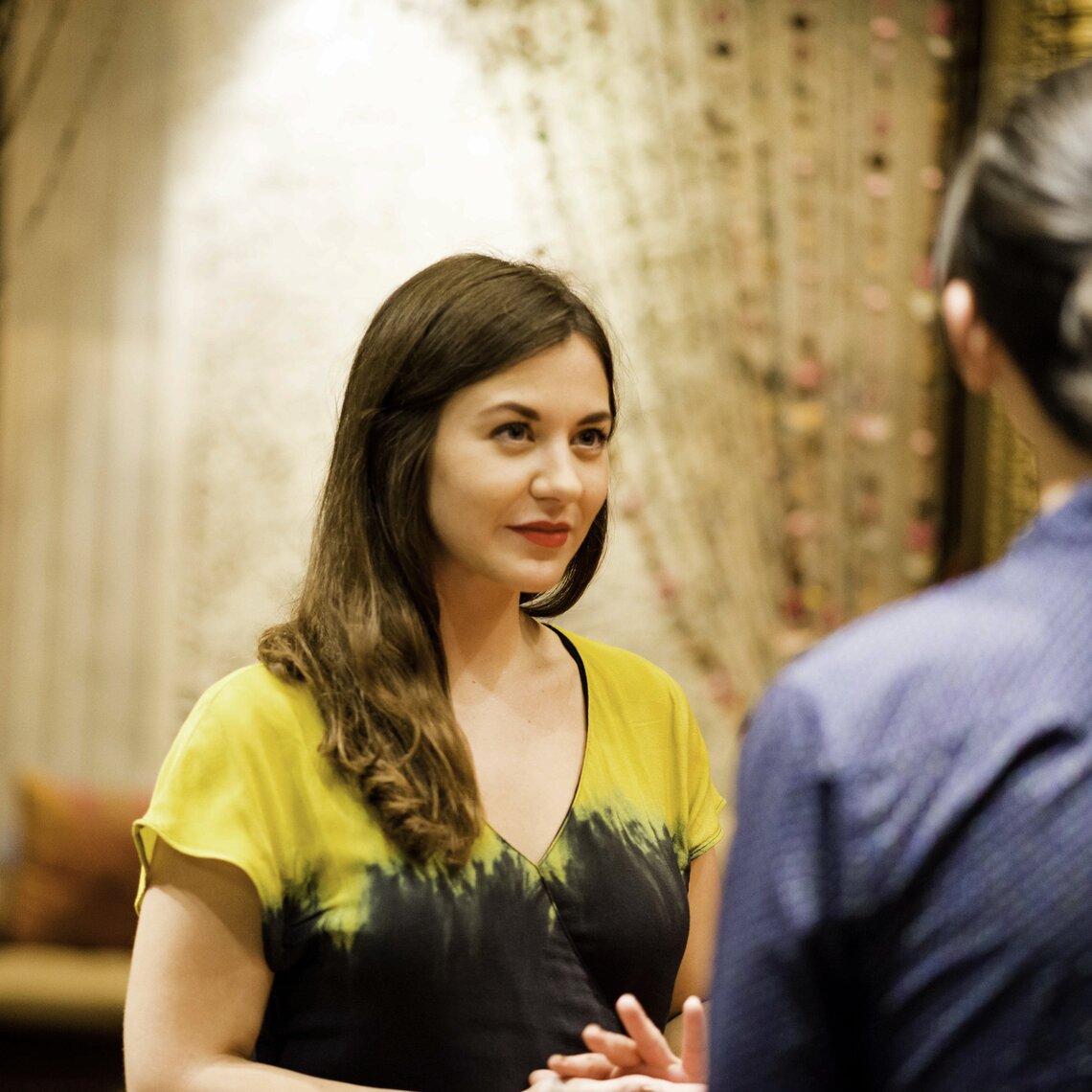 BAFTA/Grainne Quinlan
When BAFTA gave me the opportunity to go to Shanghai I didn't think twice. China is a country that I have always longed to visit and going with BAFTA to explore the Shanghai International Film Festival seemed like a match made in heaven.
We hit the ground running from the morning of our arrival with the pre-SIFF dinner hosted by Vogue Film. From then on, our days were packed to the rafters with meetings with industry big-hitters including CAA China, STX Entertainment, Disney China, Ruddy Morgan, Tencent 
and the Shanghai Film Group, as well as being hosted by the lovely people at the British Council. Everyone we spoke to candidly shared their thoughts on the Chinese film industry and how British talent can take advantage of the many opportunities open to them by engaging creatively with Chinese filmmakers.
Like the buzzing and energetic city of Shanghai itself - a mixture of old and new, from the colonial-style Bund to the space-age skyline of Pudong - the Chinese film industry is actively looking towards the future, whilst keeping an eye on what worked in the past: good storytelling. They know that as Chinese audiences are exposed to ever-increasing levels of content, they are growing more sophisticated and demanding narratives with originality, character development and depth of meaning beyond the flash-bang-wallop of the SFX-heavy spectacle movies, which are current saturating the market. Instead, the question on everybody's lips was this: If British and Chinese creatives take the opportunity to cross-pollinate, what kind of extraordinary films will we be watching in the future?
---
Producer and Breakthrough Brit Lauren Dark (War Book)
"China will be the biggest media market in the world by the end of this year… or next", we're told by a studio executive at the Vogue Film party, shortly after we arrived in Shanghai. I'm here to explore how UK independent producers can work in China, and I'm certainly not the first to acknowledge the potentially enormous benefits of a successful co production.
Streaming giants Tencent and Alibaba are some of the biggest media tech companies is the world. But, with so many pre-existing and lucrative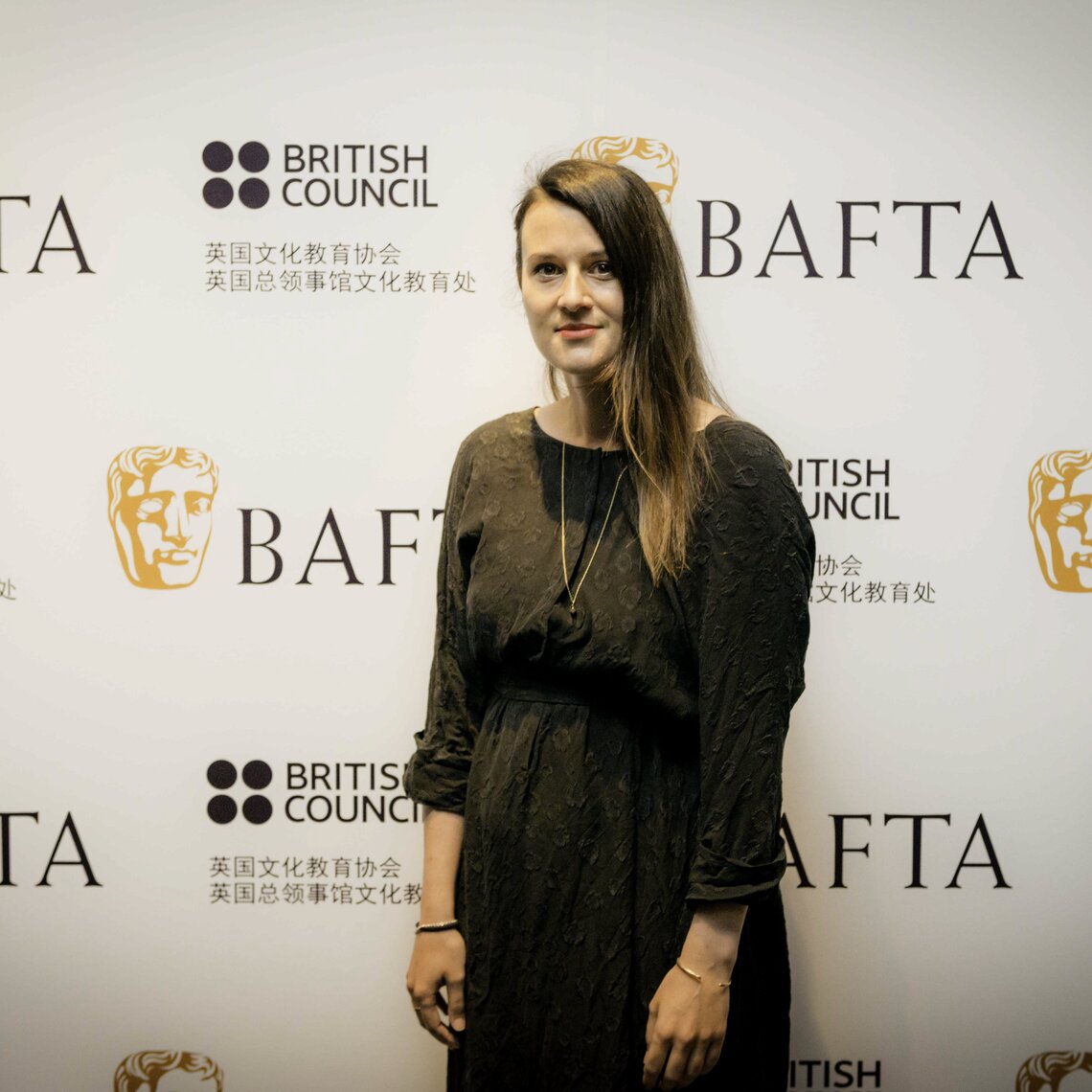 BAFTA/Grainne Quinlan
China/Hollywood deals, is there an appetite for independent film? Is it possible to appeal to both Chinese and western audiences while passing the ubiquitous censorship laws required for distribution in China? We are told that producers regularly pitch cross-cultural love stories here, but while these narratives may appeal in a tier one city like Shanghai or Bejing, the box office suggests the interest isn't shared by audiences in tier three or four cities. And what about the different viewing habits here? There is talk of the live streaming craze - platforms publishing live comments over actors heads as serials air, shaping the stories and direction of the series.
We ask these questions in our meetings and express an interest in meeting Chinese writing and directing talent too. People frequently point us in the direction of The FIRST International Film Festival, a key platform for emerging film makers in China and around the world, and on our last night we were lucky enough to have dinner with the founder of the festival, Mr Song, who was incredibly passionate about independent film and discovering new talent. 
---
BAFTA-winning producer Brian J Falconer (Boogaloo, Graham)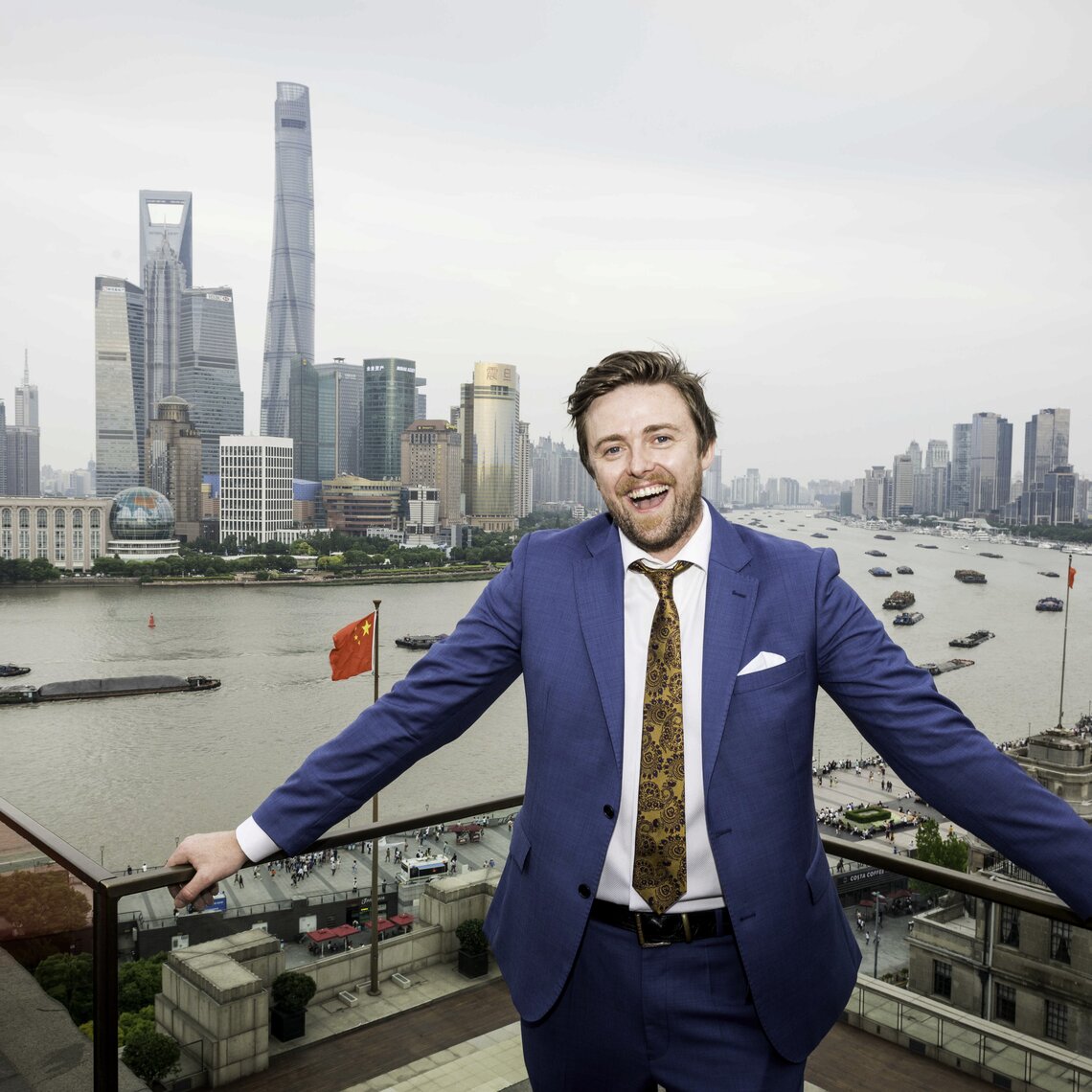 BAFTA/Grainne Quinlan
When BAFTA announced their intention to carry out a cultural exchange to the 2017 Shanghai International Film Festival, I saw an opportunity of a lifetime and one not to be missed.
When I found out that my application was successful, I was asked to set out goals for my trip. I understood that developing relationships in China is difficult, but I had seen UK companies work in China before and so knew this was an achievable goal to emulate. I also understood that the most important thing was to meet the right partners; Chinese producers and production companies.
I was also very keen to engage with my Chinese peers; young producers, writers and directors with an aim to developing future projects together. I knew I needed to understand the cultural differences and how Chinese audiences' desired China to be portrayed, something which would be hard to fully understand in a decade of being in Shanghai, let alone one week.
By the time we touched down in Shanghai, BAFTA had organised the most incredible schedule of meetings with producers, production companies, talent agencies, studios and film festivals. We met with Tencent, the Chinese internet giant that operates as a subscription based online platform and (amongst other things) owns three film studios. We learned how they were already working with an American studio on their massive comic book catalogue and that Tencent also own WeChat, a must for working or living in China. Everyone we met in Shanghai was impressed with our Chinese translated business cards but that enthusiasm was quickly followed by "Do you have WeChat?" (Note - WeChat is FaceBook/Twitter/WhatsApp in one, a one-stop shop that everyone uses).
BAFTA also made it possible to meet with the state-run Shanghai Film Group, a fascinating meeting where we learned that for a Chinese audience, the representation of their culture is the most important thing. BAFTA had also paired each of us up with a Chinese mentor and for me that was producer Jennifer Dong (A Prayer Before Dawn), Chairwoman of Meridian Entertainment. This is, I feel, an incredibly important relationship for me. 
---
Actress and BAFTA Breakthrough Brit Katie Leung (Harry Potter and the Goblet of Fire)
Our trip to Shanghai with BAFTA and British Council was an incredibly insightful and productive experience from beginning to end; the best introduction I could have hoped for to the booming Chinese film industry. Speaking to with a wide variety of creatives (including producers, actors, directors, photographers, and even fashion designers) regarding the intricacies of the market, it became increasingly apparent that the industry in China is growing at an exponential rate. I felt there was a real sense of community within the arts in Shanghai as relationships between creatives – both established and new – were being developed at every opportunity.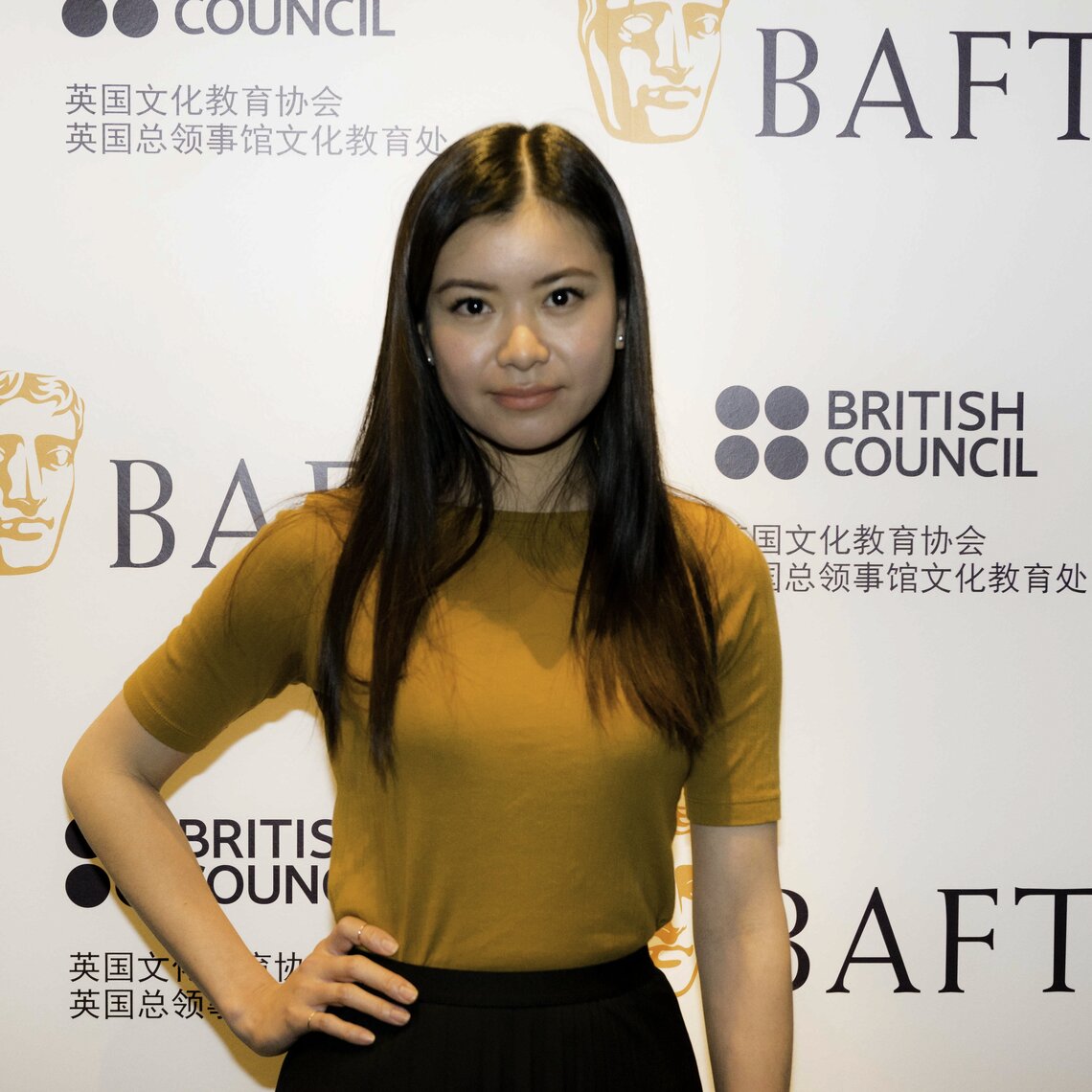 BAFTA/Grainne Quinlan
It was especially eye-opening to hear that casting (especially with large productions), relies heavily on an actor's 'star power' and social media presence. This feeling was echoed in my conversations with actresses Celina Jade and Xiao Sun, both of whom have worked in the East and the West. Compared with the casting process in Los Angeles (one I'm more familiar with), auditioning and self-taping are almost non-existent in China – it's the networking and relationship building that ultimately provides the acting opportunities.
Being surrounded by these people has also brought on a huge personal desire to break into this flourishing market in spite of the challenges this will bring. Having now met and bonded with such a large number of creatives, who have been so encouraging throughout my short time there, I can only imagine what can be achieved on my return to Shanghai.