21 March 2013
Find out more about our Short Film and Short Animation nominees in 2013 and read blogs from some of the filmmakers.

Short Film Award 2012/13
Winner:
Swimmer

Lynne Ramsay, Peter Carlton, Diarmid Scrimshaw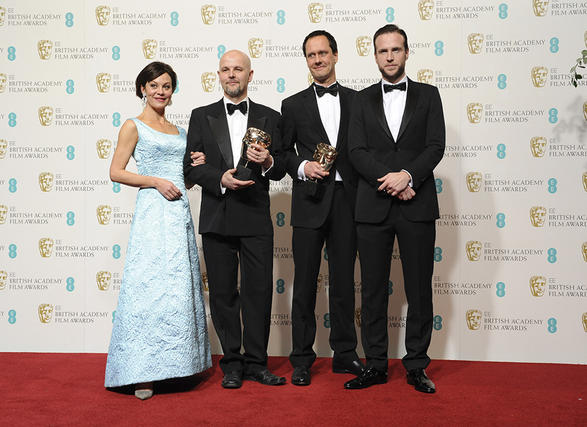 Rafe Spall and Helen McCrory present the Short Film BAFTA to Diarmid Scrimshaw and Peter Carlton for Swimmer
Nominees:
Muriel D'Ansembourg, Eva Sigurdardottir

"Everyone approaches filmmaking in their own way yet at the same time it seems like we all fight the same demons."

Fyzal Boulifa, Gavin Humphries

"The best advice I ever had from a producer is always work with people you admire. Collaboration makes better films."

Mark Gill, Baldwin Li

"Naivety is sometimes a wonderful trait. No-one was telling us we couldn't do it so we just threw caution to the wind and sent him the script."

Tumult

Johnny Barrington, Rhianna Andrews

Short Animation Award 2012/13
Winner:
Will Anderson, Ainslie Henderson

"I believe that animation should have a reason for being used. My films are not exclusively animated, as live-action helps ground a story in reality."
---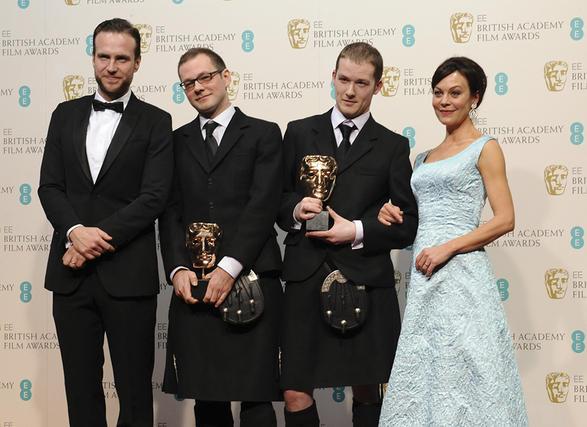 Rafe Spall and Helen McCrory present the Short Animation BAFTA to Ainslie Henderson and Will Anderson for The Making of Longbird
Nominees:
Kris Kelly, Evelyn McGrath

"We're completely blown over. Especially for our first film, it's a huge honour. When you're creating a film you just want people to see it."

Winner

Eamonn O'Neill

"You have to keep writing, keep drawing, keep shooting, keep thinking and keep feeling your way through."