If you'd like to come down to the EE British Academy Film Awards for the chance to see the world's biggest film stars in person, you'll need an official wristband. Read on to find out how you can get one.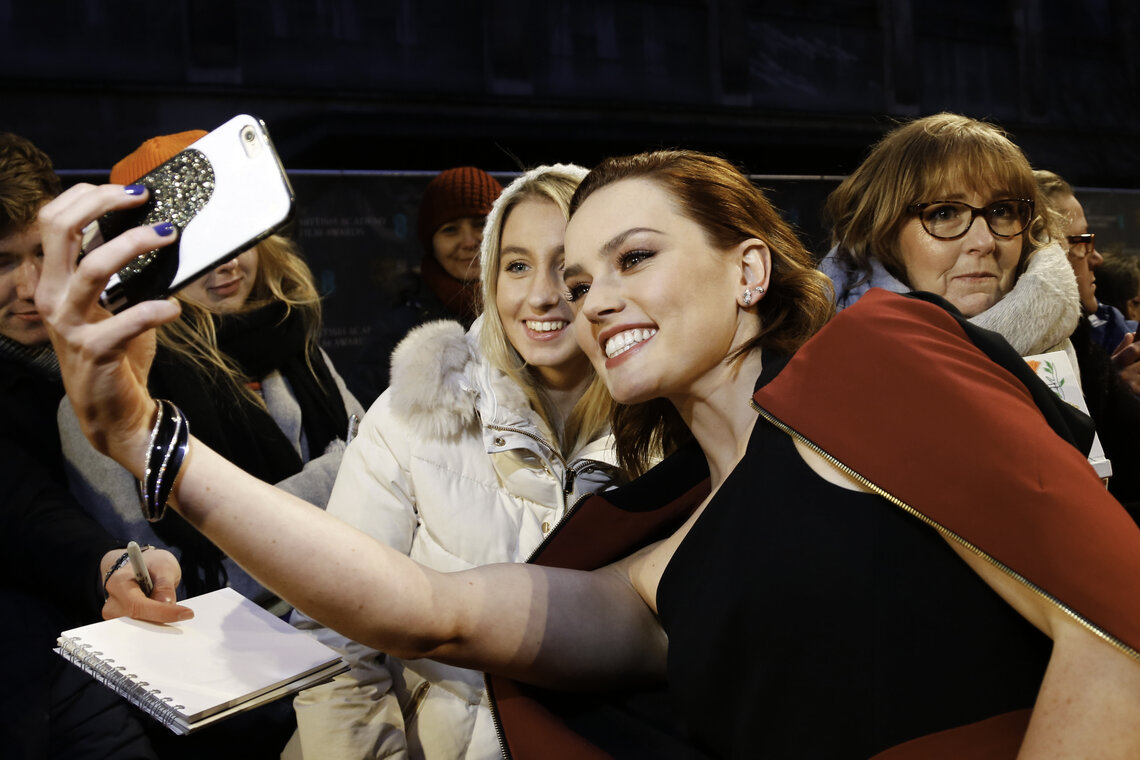 BAFTA/Jamie Simonds

BAFTA's red carpets are among the most exclusive and anticipated occasions in the entertainment calendar. Global stars of cinema and television regularly attend our awards, arriving arrive in style and joining home-grown talent for a night of celebration. 
Thank you to everyone who came down to Golden Square this morning for the chance to receive a red carpet wristband.
We're sorry to all those who missed out, but don't forget that you can catch the live stream of the red carpet with our hosts Dermot O'Leary and Edith Bowman on facebook and Twitter from 17.00.
Information on securing a place in our general red carpet viewing area
Access to the viewing areas are not permitted without a valid wristband.
Wristbands will be issued on the day of the Awards at a central London location.
Wristbands will NOT be issued from the awards venue, nor BAFTA offices. Please do not go to the venue without a ticket or wristband. Security will turn people away and prevent queues from forming. Overnight queuing will not be permitted so please do not attempt to queue on Saturday or early on Sunday.
The location of the wristband distribution point will be announced on this page and on social media at 10.00 on Sunday 18 February. Wristbands will be issued from this time on a first-come, first-served basis. 
The wristbands are numbered and will be placed on your wrist immediately and will not be transferable.
The number will dictate your position in the viewing areas so there is no need to queue until the areas open at 13.00 on Sunday 18 February. You must arrive at 13.00 promptly to guarantee admission.
​BAFTA security will give instructions on the day to help you safely into the viewing areas. They will be dressed in high visibility jackets therefore easy to identify. Please listen to their instructions. 
No lists of any kind will be honoured and security will only allow access to the viewing areas based on the numbered wristband. 
Should your wristband become lost or damaged, there is no automatic right of re-admission during the event. 
Anybody found to be blocking doorways or the public footpath or restricting public or vehicle access in any way may not be issued a wristband and may be asked to move on. 
Tents are not permitted as they restrict access along the public footpath.
Please take all your rubbish with you and keep the area clean.
Please dress appropriately for the weather at this time of year
There will be bag searches of all public in the viewing areas in operation so we advise you to bring as little baggage as possible.
We reserve the right to refuse admission to, remove or exclude any person whose behaviour gives rise to concerns regarding the health and safety of the public, security, staff or themselves.
Where someone is found to be in possession of an item that gives rise to health and safety concerns as above, they will be refused admission, removed and may be reported to the police.
If you are a disabled person and you have applied for a place in one of our accessible red carpet viewing areas - thank you. Applications closed on 8 January 2018. We will be in touch soon with further details.