Find out how to watch the guests arrive on the red carpet at the EE British Academy Film Awards, Sunday 12 February 2017.
UPDATE: Due to the large number of public queuing in a residential area and our need to ensure the health and safety of all involved, public wristbands will now begin distribution at the earlier time of 9.30am on Saturday 11 February.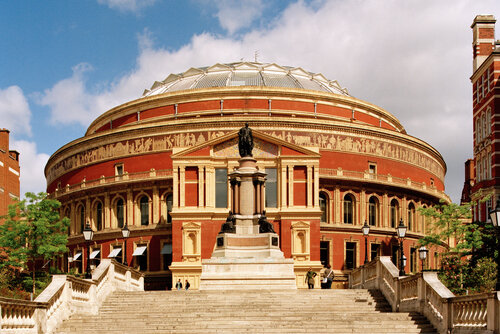 There will be no access to the public viewing area without a wristband.
Wristbands will be issued from Prince Consort Road, SW7 2BA at the RW bus stop. Wristband collection point map.
Wristbands will be issued at 15.00 on Saturday 11 February 2017 by security on a first come first serve basis. 
For disabled access please see the information below.
BAFTA security will give instructions on the day to help you safely into the viewing areas. They will be dressed in high visibility jackets therefore easy to identify. Please listen to their instructions. 
The wristbands are numbered and will be placed on the spectator's wrist immediately and will not be transferable. The number will dictate your position in the crowd pens on Sunday 12 February 2017 so there is no need to queue until the pens are loaded at approximately 13.00 on Sunday 12 February 2017.
No lists of any kind will be honoured and security will only allow access to the red carpet viewing areas based on the numbered wristband. 
Should your wristband become lost or damaged, there will be no automatic right of re-admission during the event. 
Any public who are found to be blocking doorways or the public footpath or restricting public or vehicle access in any way will not be issued a wristband and will be asked to move on. 
Tents will not be permitted as they restrict access along the public footpath.
Please take all your rubbish with you and keep the area clean.
Please remember that BAFTA cannot guarantee the weather – please dress appropriately.
There will be bag searches of all public in the viewing areas in operation so we advise you to bring as little baggage as possible.
The organisers reserve the right to refuse admission to, remove or exclude any person whose behaviour gives rise to concerns regarding the health and safety of the public, security, staff or themselves.
Where someone is found to be in possession of an item that gives rise to health and safety concerns as above, they will be refused admission, removed and be reported to the police.
Wristband collection point map
Disabled Access
The application process for access to this area is now closed.
All applications will be responded to in due course.
Those who are successful in receiving a place will be sent all the relevant details in advance.