26 November 2009
Copyright BBC
In 2009 the Bristish Academy Children's Awards were hosted by Kid's TV duo Dick and Dom. In this interview they reveal how they were geared up to host the Awards in the weeks before the ceremony.
How has BAFTA success has affected their career? What does the future hold for In Da Bungalow? And what role do BAFTA masks play at their house parties..?
How are you feeling about presenting the Awards on the night?
Dom: It's a very exciting night for us for a number of different reasons - hosting it and being nominated, but also because it's our sixth nomination. If we win this one, it'll be our hattrick, but there's the possibility that we might not win, at which point we'll be on the stage for everyone to see!
Dick: But we've kind of won anyway 'cause when we were asked to present the Awards, we were kind of gobsmacked. We were so proud – but to get the nomination on top of that was the icing on the cake. It's gonna be such a big night now, it's gonna be brilliant.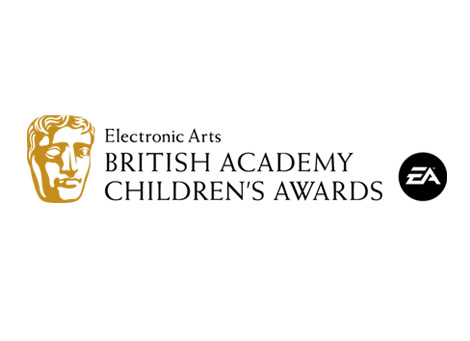 Dom: It's gonna be a very relaxed atmosphere and luckily we'll be hosting the Awards before the meal and the drinking starts, so we'll have everyone's attention! We're not gonna be doing a big show for everyone, 'cause let's face it, the night is about the nominees and the winners and we're not gonna distract from that at all. However, when we come on stage, we are gonna have a little sing and a dance. We've got eight dancing girls with feathery fans, we've got music composed and we've got pyrotechnics – so we're gonna start with a bit of show but then it's knuckle down for the night... and then maybe end with a bit of a song and dance.
Dick: So we're not going to make a song and dance of it at all.
How has winning BAFTAs affected your career?
Dick: It's such a prestigious thing and an honour to be nominated in the first place. To win two in the same evening for the same programme was just unbelieveable. People do [see] you in a different light I suppose. You're 'BAFTA award-winning' so you have a title to go with your name.
Dom: It's a phenomenally proud moment when you get to hold that BAFTA in your hand... and then try and mulch your way through a speech on stage when you can't put a sentence together. Also, the photograph of us with very black mouths from all the red wine is still in the BBC corridor as you walk in. We don't look so fresh…
How do you fancy your chances against your fellow nominees in the Entertainment category this year?
Dom: The thing with an awards ceremony, whether it's BAFTA, RTS, Broadcast, whatever it is, you can never put odds on how you think you'll do because even if you're the most popular thing at the moment, it might go to someone else who's done something that's a bit more low-key but is really imaginative. You just cannot tell which way it's gonna go, it's impossible to say.
Dom: We would personally say that Sorry I've Got No Head stands a very strong chance. It was BAFTA-nominated last year, and it's a very strong show with a great comic talent line-up, and it's something I've watched and laughed at before. If any of the others beat us we won't be surprised or disheartened.
It's a phenomenally proud moment when you get to hold that BAFTA in your hand...
We've taken a couple of questions over Facebook and Twitter. Maggie Evans asks "Could you do a Dick and Dom in Da Bungalow for teens?" Because of its broad appeal, would you do an adult version - perhaps a one-off?
Dick: The programme was aimed at 8-12 year olds, it was a children's programme solely. But it had a cross-range of people who watched it, very diverse from children to teens, students to young adults, dads and grannies. I don't know if we would take it to another level. But there have been shows that have tried in the past and failed. I think to take a product like that, that people have really enjoyed, and do something else with it, isn't always the best.
Dom: Sometimes a show and the hype that surrounds it are of a certain time, a specific era. To try and recreate that, you are in danger of building up people's expectations. Would we do Saturday mornings again? Maybe. Would it be 'in Da Bungalow'? No. Would we do Saturday nights? It's an option. But in terms of 'in Da Bungalow', I think it's best left where we left it.
Dick: Whatever we do, we'll always have an 'essence' of 'in Da Bungalow'. But it wouldn't be the same thing.
Final question, where have you put your BAFTAs?
Dom: Mine is on top of my dresser…[Dick: Bet she's not happy about that]… It's fairly heavy. It's looking down like it's ashamed because I dropped it accidentally. It's next to my crystal decanters.
Dick: Mine's on my sideboard, that's an 80's word isn't it? It takes pride of place there. Everyone always comments on it. It's been used in house parties, people dancing with it.
Dom: Our producer has already got two. One for Dick & Dom, one for Slammer – a talent show set in prison. Now if he gets this, he'll have three.
Dick: As Harry Hill said "Happy Bafty win-win!"