The Television committee is not only involved in the content and presentation of the annual Television Awards and Television Craft Awards (considering categories, chairing juries, providing key editorial advice, recommending Gift of Council awards) but is also involved in producing membership events throughout the year. The committee's credits include some of the very best in British television.
---

Andrew Newman
Chair of the Television Committee
Andrew Newman started out in television as a runner on The Big Breakfast. He went on to work on some landmark entertainment and comedy shows (mainly landmark in terms of taste and decency) including The Word and Brass Eye. After a stint at the BBC, he developed The Eleven O'Clock Show at the then small indie, talkbackTHAMES and devised the Ali G strand with Sacha Baron Cohen.
In 1998 he became a Channel4 commissioning editor, overseeing programmes including TFI Friday, Da Ali G Show and The Adam and Joe Show. In 2001 he was made the Head of Programmes for the launch of E4 and commissioned shows including Banzai and Big Brother's Little Brother and put live streaming on television for the first time. After a stint as controller at Five, he returned to Channel4 as Head of Comedy & Entertainment, commissioning shows including The Friday Night Project, 8/10 Cats, Bo Selecta, Peep Show, The IT Crowd, Fonejacker, The Big Fat Quiz Of The Year, Derren Brown, Star Stories, Charlie Brooker's You Have Been Watching, Alan Carr: Chatty Man, Dead Set and The Inbetweeners and occasionally took time out to write on the Borat and Bruno movies.
He left Channel 4 to become Chief Executive at Objective Productions, makers of Derren Brown, Peep Show, The Cube, The Real Hustle, Star Stories, Undercover Princesses in late 2009. He has been on the BAFTA TV committee since 2007 and the Deputy Chairman since 2009.
---

Jane Lush
Deputy Chair of the Television Committee
Jane was a programme maker for many years before becoming the BBC's Controller of Daytime where she commissioned Weakest Link and Doctors – a stepping stone for countless actors, writers, directors and crews. She left the BBC in 2005 as Controller Entertainment and Comedy responsible for Strictly Come Dancing, Catherine Tate, The Apprentice and Dragons Den. Since then, she has been growing and establishing a new indie, Splash Media.
---

Richard Boden
Richard is a producer and director who trained at the BBC and has worked on some of Britain's most memorable prime time comedies, including In Sickness and In Health, 2Point4 Children and Blackadder Goes Forth, the last of which earned him an RTS Award and his first BAFTA.


From the BBC, Richard went on to be Head of Comedy for Carlton and Central TV, before going freelance in 2001, when he directed Time Gentlemen Please for Sky, All About Me for Celador, and The Sketch Show for ITV, which won him a second BAFTA.


In addition to his UK work Richard has worked in the US, directing Just Shoot Me for NBC, Grounded For Life for Warner Bros and a full series of Kelsey Grammer Presents: The Sketch Show for Fox.
In 2009, The IT Crowd was awarded a BAFTA for Best Comedy Series. Followed by further IT Crowd series and the new Count Arthur Strong for BBC2, Richard is currently Director of Programmes for Delightful Industries – a Boom Pictures company.
---

Neil Grant
Neil Grant worked for the BBC for 17 years primarily for the Documentary Department, but also in Current Affairs. From May 2007 to May 2013 he worked for Mentorn Media as a full-time Executive Producer, also running Mentorn Cymru. In June 2013 Neil joined Films of Record as an EP delivering popular documentary, specialist factual, current affairs and investigative programmes. Recent credits include: A Very British Appeal - 50 Years of the DEC, ITV; Greggs, More Than Meats The Pie, Sky1; Whose Watching The Detectives BBC1; Stephen Lawrence, A Time For Justice, Panorama BBC1; Rolf on Welsh Art and Swansea Living on the Street BBC Wales; Fish Town, Sky Atlantic; For Neda HBO/More4; John Sergeant's, Tracks of Empire BBC2&4; The Man Who Can't Stop Hiccupping, BBC1; Hidden Houses of Wales and Hotel Stephanie for BBC Wales; Michael Jackson's Last Days and Madonna and Child What Really Happened for C4; My Big Fat Cycle Challenge and At Home With The Hatton's for Sky and Dangerous Adventures for Boys for Five. At the BBC Neil directed numerous award-winning and nominated programmes including Hotel (Adelphi) BBC ONE, Fighting the War BBC TWO, The Oklahoma Bomber and The Boys That Killed Stephen Lawrence BBC ONE. Other credits include; Soldier, Husband, Daughter, Dad BBC ONE (as Exec Producer), Inside Story BBC ONE, IKEA Drives Me Crazy BBC TWO (as Exec Producer); Sale Fever BBC TWO (as Exec Producer); Grandchild of the Holocaust BBCONE (as Exec Producer); Defence of the Realm BBC ONE, States of Terror BBC ONE; Panorama BBC ONE; Public Eye BBC TWO.
---

Jane Hudson (co-opted member)
Jane Hudson joined ITV Drama a year ago as Head of Drama Series and a commissioner. Prior to that Jane was a freelance producer for 10 years working on dramas such as Law & Order, Hustle, Waterloo Road and Robin Hood.
Jane started her career 17 years ago as a journalist before joining Mersey Television as a script assistant on Hollyoaks. She then did two years on Coronation Street as a storyliner before joining Casualty where she embarked on her first role as a producer. Jane has also written scripts for Law & Order and Waterloo Road.
---

Krishnendu Majumdar
Krishnendu is an award-winning producer and director. He won the John Brabourne Big Five film award and a Mental Health in Media Award in 2008. His work has been shortlisted for a Grierson Award and nominated for a British Comedy Award, a Royal Television Society Award, a National Television Award, a Broadcast Award as well as 2 BAFTAs. He was uniquely trained on the prestigious BBC Production Trainee scheme, the ITN News Trainee scheme and the BBC Drama Series Directors Academy.
He was Series Director of An Idiot Abroad Executive Produced by Ricky Gervais and Stephen Merchant and starring Karl Pilkington, which broke viewing records for Sky1HD. He was Executive Producer and also directed 2 episodes on the second series which was a worldwide hit. He is currently Executive Producer on An Idiot Abroad 3 – a 3 part Christmas special for Sky1HD.
He is on the Board of Directors UK and he was on the BAFTA Board of Trustees and Chairman of the BAFTA Learning and Events committee from 2006-10. He has co-founded an independent production company with Richard Yee called Me & You Productions. They are developing a slate of factual, comedy and drama projects.
Films produced and directed include: The Happiness Salesman; True Stories: What's Killing Darcus Howe? (More4); Bleach, Nip, Tuck: The White Beauty Myth (C4); The World's Smallest Man and Me (C4); Michael Howard: No More Mr Nasty (BBC2); Coked Up Britain (Sky) and the BAFTA-nominated Who You Callin' A Nigger? (C4).
---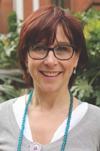 Emma Morgan
Emma is currently Creative Director at Watershed TV (Warner Bros. Television Productions UK). She has worked in television for 18 years and produced both popular and award-winning programmes across a broad spectrum of genres ranging from live and interactive studio debates to high-end arts films, from hard-hitting documentaries to popular fact-ent formats. She has also worked extensively in development and built successful teams both at Mentorn Media and Twofour Broadcast.
As Director of Development at Mentorn, commissions inc. The Fried Chicken Shop: Life in a Day (C4) Hotel of Mum and Dad (BBC3),
Gregg's: More Than Meets the Pie (Sky1) and Free Speech (BBC3). She also EP'd several films including the award winning Edwardian Insects on Film (BBC4).
As Head of Development at Twofour she helped develop Educating Essex (C4), My Hoarder Mum and Me with Jasmine Harman (BBC1) and Choccywoccydoodah (UKTV Food). She also EP'd the award winning Why Men Wear Frocks with Grayson Perry (C4), Saving Ed Mitchell (ITV1) and The Art on Your Wall with Sue Perkins (BBC2).
She has been a mentor for Channel 4's diversity training scheme seven times and for the Media Guardian Edinburgh Television Festival three times and is passionate about encouraging new talent into the industry.
---

Kate Phillips (co-opted member)
Currently Channel Executive for BBC1 and BBC3, overseeing all editorial content for both channels and working closely with the Controllers, Commissioners and the core Channel Team. Previously I have overseen and run many development teams in the UK and US, and trained people new to the industry in how to write and pitch TV formats. I've run my own Formats Company for 5 Years selling Daytime and Prime Time series to territories in all five continents, and I've had extensive production experience, producing shows across Factual, Entertainment and Comedy for the BBC, ITV and Channel 4.
---

Sara Putt
For the last 25 years Sara has owned and run Sara Putt Associates, an agency for technicians and production personnel. Sara began her career in BBC radio and subsequently in TV production, before establishing her own agency to fill a gap in the market, offering career management to sections of the freelance industry who had not previously been able to access representation. This now includes above the line and VFX talent. Sara Putt Associates has also established its own trainee scheme in order to nurture the next generation of freelance talent.
In 2008 Sara successfully completed the BGP (Business Growth Programme) at Cranfield School of Management in order to develop and strengthen her management skills, and at the moment is doing a Graduate Diploma in Law. She also sits on the Women in Film and TV Board. Throughout her career Sara has also produced films for her clients including Tattoo which was BAFTA nominated for Best Short Film in 2002. For the last three years Sara Putt Associates have sponsored the Breakthrough Talent section of the BAFTA Craft Awards.
---

Simon Spencer
Simon is currently busy bringing the paper pop-up world of "Zack & Quack" to life on Nickelodeon.
Most recently Simon has been creative producer for the live action and animation preschool hybrid "Waybuloo" first shown on Cbeebies. Prior to that he was at the helm of "Thomas and Friends"; re-introducing the old British favorite to PBS in America.
Simon joined the BBC in the early 1980s as a floor assistant and worked his way up the production ladder to direct on a wide variety of entertainment programmes, including "In Sickness & In Health", "Wogan" and "Rory Bremner".
Simon left the BBC in 1995 and after a period of continuing to work as a freelance director on different comedy and music series – including the RTS award-winning "Gayle's World" – he segued into children's television directing and producing for the "Walt Disney Company". He went on to direct and produce for "The Jim Henson Company", establishing himself as a pre-school creative / series producer. He has since produced pre-school series for an array of international broadcasters.
Simon is very proud that his work in pre-school television has earned him three BAFTA nominations first as a director and also as a producer. As he says: "Children's television is a rich creative playground where I remain extremely happy to play along".
---

Ade Rawcliffe (co-opted member)
Ade works at Channel 4 in Features Commissioning, where recent commissions include: Ainsley Harriott's Street Food, Britain's Youngest Carers and Don't Blame Facebook.
Prior to working in Features, Ade was Development Manager, Creative Diversity, where her role was to drive the commissioning of content from new, diverse, grassroots talent throughout the UK. Before joining Channel 4, Ade worked as a Producer across both the BBC and the independent sector with credits including Big Brother, Right to Reply, The Big Breakfast and A Question of Sport.
---
Graham Stuart
Graham Stuart co-founded So Television with Graham Norton in September 2000. Since then he has continued to executive produce the multi award winning Graham Norton franchise in the UK and US as well as develop many new projects for the company. He won the Best Entertainment Programme BAFTA for So Graham Norton in 2001 and again in 2013. Key So productions include: BBC: The Graham Norton Show, The Sarah Millican Television Programme, School's out, Sorry, I've Got No Head, ITV: Richard Hammond's Five O'Clock Show, Channel 4: YearDot, So Graham Norton, V Graham Norton, Bring Back…. Dallas, Bring Back…. Star Wars, The Russell Brand, Channel 5: Joan Rivers Position, Dave: Alexander Armstrong's Big Ask, Comedy Central: The Graham Norton Effect.
He was, until August 2000, the Controller of Entertainment for United Film and Television Productions, part of United News and Media – one of the world's largest media groups. There he oversaw United's Entertainment contributions across all the major terrestrial and cable/satellite networks. Productions include Julie Walters is an Alien, The Jack Docherty Show, Bring Me the Head of Light Entertainment, So Graham Norton.
He has previously worked as the Head of Entertainment Features at LTW, Head of Factual Entertainment at Tiger Aspect and as a freelance producer for Hat Trick, Talkback and Open Media. Productions include Audience With…, Aspel and Co, The Late Clive James, Clive Anderson Talks Back and They Think It's All Over.
Stuart graduated from the University of Aberdeen with an Honours Degree in English in 1978. He trained at BBC Radio in London and worked as a Radio Producer and Presenter with Radio Tay and Radio Scotland. He then joined Scottish Television as a sports reporter and presenter. He joined the Special Programmes Department at LWT in 1986.
He is married to television producer Patricia McGowan and has two sons.
---
Sarah Whitehead (co-opted member)
Biography to follow
---
Emma Westcott (co-opted member)
Biography to follow
---
Brian Woods
Brian started True Vision in 1995. Its first production, The Dying Rooms, was nominated for 2 BAFTAs and won numerous other awards including an Emmy and the Prix Italia. Brian has produced and directed numerous international documentaries through True Vision for the BBC, Channel Four, HBO and Discovery. Mostly tackling human rights and social issuest, they have garnered awards, including 7 Emmies, 2 Peabodies and 7 BAFTAs.