BAFTA / Richard Kendal
A full list of BAFTA's Board of Trustees and their biographies.
Anne Morrison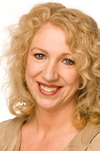 Chair of the Academy
Anne Morrison is a consultant, coach and executive producer.
From 2009 to 2014, Anne was Director of the BBC Academy, the organisation responsible for all the BBC's training and development across journalism, production, technology and leadership.
This followed her role as Project Director of Network Supply Review, the BBC's ambitious plan to grow network TV production dramatically from Scotland, Wales and Northern Ireland by 2012.
Prior to this Anne was Controller, Documentaries and Contemporary Factual, BBC. Under her leadership, this factual TV production department made programmes such as the drama-documentary Dunkirk, investigations such as The Secret Policeman and Whistleblower, live events such as The Queen's Jubilee and Live8; launched documentary strands One Life and Mischief; made contemporary factual programmes such as What Not To Wear and relaunched Top Gear.
Anne began her career at the BBC in 1981 as a general trainee and then joined Documentary Features where she directed and produced a range of documentaries. She also produced Holiday and executive produced Crimewatch and Rough Justice.
Anne was educated in Belfast and Churchill College, Cambridge.
Jane Lush
Deputy Chair of the Academy
Jane was a programme maker for many years before becoming the BBC's Controller of Daytime where she commissioned Weakest Link and Doctors - a stepping stone for countless actors, writers, directors and crews. She left the BBC in 2005 as Controller Entertainment and Comedy responsible for Strictly Come Dancing, Catherine Tate, The Apprentice and Dragons Den. Jane is now running Kalooki Pictures co-producing with Hat Trick Productions.
Harvey Elliott

Chair of Video Games Committee
Harvey is CEO of Marmalade, overseeing the Marmalade Game Studio developing titles for young audiences across mobile devices, and the Marmalade technology; that enables game and app developers to create rich content to release across a multitude of mobile devices, phones, tablets smart TVs and desktop computers. Prior to joining Marmalade, Harvey was VP, General Manager of Bright Light at Electronic Arts (EA) driving intellectual properties targeting family and mainstream audiences including the Harry Potter game franchise. Harvey has been in the games industry for nearly 20 years in a number of studio leadership roles and with a title roster which has included multiple Harry Potter titles, Crazy Taxi, Alias, Dakar Rally 2 and Burnout 3: Takedown amongst many more. Prior to joining EA in 2003, he was Studio General Manager of the Cheltenham Studio for Acclaim Entertainment, with overall responsibility for Acclaim's Teesside and London studios.
Pippa Harris
Deputy Chair of the Film Committee
Pippa started her career at Jacaranda Productions as a production assistant in 1989. After that she worked as a script editor for ITV and Channel Four, before becoming Development Executive at BBC Films. She was then promoted to Executive Producer, BBC Drama Serials where her productions included The Way We Live Now, Care, The Sleeper, Love in a Cold Climate and Warriors. In 2001 she became Head of Drama Commissioning for the BBC, working alongside Jane Tranter. BBC commissions included State Of Play, The Lost Prince, Cutting It, Flesh and Blood and Daniel Deronda. In 2003, she co-founded film and theatre production company, Neal Street Productions, with partners Sam Mendes and Caro Newling. Here she heads up the film and TV side. Since forming the company, Pippa has produced films Starter For Ten, Jarhead and Stuart A Life Backwards and executive produced Things We Lost in the Fire, Revolutionary Road and Away We Go.
Medwyn Jones
Chair of Commercial Committee
Medwyn Jones is a Partner at media and entertainment law firm Harbottle & Lewis LLP (www.harbottle.com) where he heads up the Television Group. He acts for many of the leading independent UK production companies, as well as for writers, on-screen and production talent, broadcasters, programme sponsors, sports rights owners and event organisers.
He advises on all aspects of development, finance, production and distribution of television programmes and feature films, as well as sponsorship and broadcast issues, and the exploitation of secondary and ancillary rights. Medwyn spent the first part of his career involved in UK and international acquisitions, disposals and flotations before focusing on the television and film industries, and now works closely with the firm's Corporate and Tax teams on sales and acquisitions of television and film companies.
He appears as an expert in the Legalease publication Legal Experts, as well as being highly recommended in The Legal 500 and Chambers and Partners legal directories.
Having graduated from Sheffield University in 1977, and after attending the College of Law, Medwyn qualified as a solicitor in 1980. He joined Harbottle & Lewis as a Partner in 1994, having previously been a partner at a leading City law firm.
Andrew Newman

Chair of the Television Committee
Andrew Newman started out in television as a runner on The Big Breakfast. He went on to work on some landmark entertainment and comedy shows (mainly landmark in terms of taste and decency) including The Word and Brass Eye. After a stint at the BBC, he developed The Eleven O'Clock Show at the then small indie, talkbackTHAMES and devised the Ali G strand with Sacha Baron Cohen.
In 1998 he became a Channel4 commissioning editor, overseeing programmes including TFI Friday, Da Ali G Show and The Adam and Joe Show. In 2001 he was made the Head of Programmes for the launch of E4 and commissioned shows including Banzai and Big Brother's Little Brother and put live streaming on television for the first time. After a stint as controller at Five, he returned to Channel4 as Head of Comedy & Entertainment, commissioning shows including The Friday Night Project, 8/10 Cats, Bo Selecta, Peep Show, The IT Crowd, Fonejacker, The Big Fat Quiz Of The Year, Derren Brown, Star Stories, Charlie Brooker's You Have Been Watching, Alan Carr: Chatty Man, Dead Set and The Inbetweeners and occasionally took time out to write on the Borat and Bruno movies.
He left Channel 4 in late 2009 to become Chief Creative Officer at Objective Productions and became Chief Executive in 2011, overseeing programmes including Derren Brown, The Cube, Peep Show, The Real Hustle, John Bishop's Britain, Fresh Meat, Killer Magic and Toast of London.
Nik Powell

Chair of the Film Committee
In the early 1970s Nik Powell set up Virgin Records with Richard Branson. In 1982, he formed Palace Productions with Stephen Woolley and exec-produced all productions, including Neil Jordan's award-winning Company of Wolves, Oscar-nominated & Cannes award-winning Mona Lisa and Oscar-winning The Crying Game. In 1992 Nik and Stephen formed SCALA Productions where they produced Terence Davies' The Neon Bible, the Oscar-nominated and Golden Globe-winning Little Voice by Mark Herman, and Fred Schepsi's Last Orders. Nik's latest film is Ladies in Lavender starring Dame Judi Dench. He is Director of the National Film and Television School and Deputy Chair of the European Film Academy.
Sara Putt
Chair of the Learning & Events Committee
For the last 25 years Sara has owned and run Sara Putt Associates, an agency for technicians and production personnel. Sara began her career in BBC radio and subsequently in TV production, before establishing her own agency to fill a gap in the market, offering career management to sections of the freelance industry who had not previously been able to access representation. This now includes above the line and VFX talent. Sara Putt Associates has also established its own trainee scheme in order to nurture the next generation of freelance talent.
In 2008 Sara successfully completed the BGP (Business Growth Programme) at Cranfield School of Management in order to develop and strengthen her management skills, and at the moment is doing a Graduate Diploma in Law. She also sits on the Women in Film and TV Board. Throughout her career Sara has also produced films for her clients including Tattoo which was BAFTA nominated for Best Short Film in 2002. For the last three years Sara Putt Associates have sponsored the Breakthrough Talent section of the BAFTA Craft Awards.
Tanya Seghatchian
Co-opted
Tanya Seghatchian is an award winning British Film Producer. She was the first to spot the film potential of the Harry Potter books, and developed and produced the first four films in the Potter Franchise for Warner Bros, with David Heyman, J.K Rowling, Steve Kloves, Chris Columbus, Alfonso Cuaron and Mike Newell. She won a BAFTA for producing Pawel Pawlikowski's, critically acclaimed independent Film My Summer of Love. She was Head of the Development and Film Funds at the UK Film Council and then the British Film Institute, where she created the Film Fund, devised the fund strategy and managed development and production investments of British public money in scores of award-winning British films, companies and filmmakers. She started her career in Television, as a researcher at the South Bank Show and went on to the BBC to make arts documentaries and script edit Jimmy McGovern's The Lakes.
Samir Shah
Co-opted
Samir is owner and CEO of Juniper, an independent television and radio production company. Its output ranges from weekly political shows to documentaries covering religion, history, science, race, to drama-docs and dramas. Prior to taking over Juniper in 1998, Samir was at the BBC, first as head of TV current affairs and later as head of political journalism across radio and television. Samir's career in television started back in 1979 at London Weekend Television where he worked on range of programmes including Weekend World, Credo and The London Programme.
Samir was a Non-Executive Director on the BBC Executive Board between 2007 and 2010. He is currently on the BBC's Content Supply Working Group and on the 2015 RTS Cambridge Convention Advisory Committee.
Samir was awarded an OBE in 2000 and was elected a Fellow of the Royal Television Society in 2002.
He is a former Chair of the Runnymede Trust and of Screen West Midlands, and a former Trustee of the Medical Foundation for the Victims of Torture. Samir is a Special Professor in Post Conflict Studies at the University of Nottingham. He is a former Deputy Chair of the V&A Museum and is currently Chair of the Geffrye Museum and a Board member of Reprieve. He is on the PM's Holocaust Commission.
Janet Walker
Chair of Finance and Audit Committee
Since the beginning of 2011 Janet Walker has been the Bursar of Eton College. She was formerly the Commercial & Finance Director of Ascot Racecourse. From 1980 until 2003 Janet worked in film and television, including roles as Director of Finance and Business Affairs at Channel Four Television from 1998 to 2003, Director of Finance at Granada Media Group from 1996 to 1998, Financial Controller, Regional Broadcasting for the BBC from 1994 to 1996. Janet also worked in independent production (Limehouse) and at Handmade Films and British Screen. She was the UK representative for the Eurimages film financing scheme and was involved in the 25% Campaign.
Back to Academy Key Personnel