BAFTA / Richard Kendal
A full list of BAFTA's Board of Trustees and their biographies.
Jane Lush
Chair of the Academy
Jane was a programme maker for many years before becoming the BBC's Controller of Daytime where she commissioned Weakest Link and Doctors - a stepping stone for countless actors, writers, directors and crews. She left the BBC in 2005 as Controller Entertainment and Comedy responsible for Strictly Come Dancing, Catherine Tate, The Apprentice and Dragons Den. Jane is now running Kalooki Pictures co-producing with Hat Trick Productions.
Anne Morrison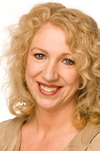 Deputy Chair of the Academy
Anne Morrison is the Deputy Chair of BAFTA, and was its chair from 2014 - 2016, the second woman to chair the Academy in its history.
Until 2014 she was Director of the BBC Academy, the BBC's centre for training, which she launched in 2009. Its portfolio includes journalism, production, leadership and technology training as well as new talent schemes for graduate trainees and apprentices.
Previously she was responsible tor planning and overseeing the dramatic growth of BBC network television from Scotland, Wales and Northern Ireland.
Anne's background is principally in television production, working as a producer/director and rising to become Controller, Documentaries and Contemporary Factual at the BBC, responsible for award winning programmes such as Dunkirk, The Secret Policeman, The Queen's Golden Jubilee, One Life, What Not To Wear and Top Gear.
She is a Governor of University of the Arts London, a Board Member of London and Partners, a Trustee of the Charleston Trust, a patron of Medical Aid Films, Executive Producer of a feature documentary and a frequent speaker on issues in the arts and education such as diversity, employability, talent development and creativity.
Anne was educated in Belfast and Churchill College, Cambridge.
Nick Button-Brown
Studio Head at London-based Improbable, creating new kinds of online games experiences and the technology to make that happen. Worked for 5 years at Crytek in Germany, one of the world's largest independent developers, including managing development of games such as Crysis 3, Ryse, and Homefront 2, the free2play Warface and mobile projects Fibble and The Collectables. Spent 9 years at Electronic Arts, working on games such as Battlefield, Black & White 2, Crysis, Timesplitters 3, Freedom Fighters and FIFA Manager.
Sara Geater
Chair of the Commercial Committee
Sara Geater is Chief Operating Officer at All3Media. Geater's career to date has spanned TV, film and digital from both the business and creative perspectives. In 2014 she was elected chair of PACT council having stepped down from her role as CEO, Fremantle Media UK after seven years with the company. Prior to this, Geater held the post of Head of Commercial Affairs at Channel 4 following a four- year stint as Director of Rights & Business Affairs at the BBC where she negotiated the first Codes of Practice between the BBC and the independent sector.
Geater has also served as Head of Film & TV at Avalon, Head of Production at Miramax Films and Channel 4 Drama Co-Production Executive. While Geater's extensive television career began at LWT as a production accountant, she is also a barrister and a Fellow of the RSA.
Pippa Harris

Chair of the Film Committee
Pippa Harris established Neal Street Productions in 2003, alongside Sam Mendes and Caro Newling, and runs the company's Film and TV division together with Nicolas Brown.
Since the formation of Neal Street Productions, Pippa has produced Starter for Ten, Stuart A Life Backwards, and also co-produced Jarhead. She also executive produced Things We Lost in the Fire, Away We Go and the Oscar-nominated Revolutionary Road, as well as the recently released feature documentary We Are Many.
Pippa is currently Executive Producer on Call the Midwife - the most successful new BBC drama series in over ten years, as well as the multi award winning, Penny Dreadful, written by John Logan for Showtime / Sky Atlantic. She also executive produced BBC Two's BAFTA winning, The Hollow Crown.
Previously, Pippa was the Head of Drama Commissioning for the BBC where her commissions included The Lost Prince, State of Play and Daniel Deronda. Pippa joined the BBC in 1997 as a Development Executive for BBC films before becoming the Executive Producer of BBC Drama Serials. Her production credits include the BAFTA winning dramas The Way We Live Now, Care and Warriors.
Krishnendu Majumdar
Chair of the Television Committee
Krishnendu is an award-winning producer and director. He was trained on the BBC Production Trainee scheme, the ITN News Trainee scheme and the BBC Drama Series Directors Academy. He is the co-founder of an independent production company with partner Richard Yee, Me + You Productions. They are developing a slate of factual, comedy and drama projects. Their output includes two series of Hoff The Record - a comedy starring David Hasselhoff and two series of The Moaning of Life starring Karl Pilkington. Their awards include a Mental Health in Media award and they has been nominated for two BAFTAs, RTS, British Comedy Awards, National Television Awards and shortlisted for two Grierson Awards.
He has been elected to the BAFTA Television committee since 2006 was on the Board of Trustees and the chair of the Learning and Events Committee from 2006-10. Other industry experience includes a term on the Board of Directors UK and currently on the PACT Council.
Credits include: An Idiot Abroad, The Happiness Salesman; True Stories: What's Killing Darcus Howe?; Bleach, Nip, Tuck: The White Beauty Myth; The World's Smallest Man and Me; Michael Howard: No More Mr Nasty; Coked Up Britain and Who You Callin' A Nigger?
Emma Morgan
Deputy Chair of the Television Committee
Emma Morgan his the new Creative Director of Factual at Firecracker Films and has recently been Head of Popular Factual at Oxford Scientific Films where she exec produced A Very British Hotel with access to the Mandarin Oriental Hyde Park, House of Teen Mums, Messages Home: Lost Films of the British Army all for Channel 4.
Emma previously held key roles both in production and development at Mentorn Media and Twofour Broadcast. Her development and production credits include Angry White & Proud, The Fried Chicken Shop: Life in a Day, Why Men Wear Frocks with Grayson Perry and The F
**ing Fulfords (all for C4); Reggie Yates: Teen Gangs, Stacey Dooley: Beaten By My Boyfriend, Free Speech and Hotel of Mum & Dad (all for BBC3); The Art on Your Wall with Sue Perkins (BBC2), Edwardian Insects on Film (BBC4), Saving Ed Mitchell (ITV1), Gregg's: More Than Meats the Pie (Sky1) and Young & Married (MTV International).
Emma has been a mentor for Channel 4's diversity training scheme seven times and is the Deputy Chair of the TV Committee and on the Board of Directors of BAFTA.
Paul Morrell
Co-opted
Paul Morrell is a chartered quantity surveyor and was formerly senior partner and international chairman of Davis Langdon (now part of Aecom), where he had worked since graduating from university until retiring in 2007.
He was subsequently appointed as the Government's first Chief Construction Adviser in November 2009, with a brief to champion a more coordinated approach to affordable, sustainable construction.
He has extensive experience of major construction projects in both the public and private sectors, with a particular specialisation in commercial development, value management, procurement strategy and practice, and client organisation.
He is a Fellow of the Royal Institution of Chartered Surveyors and of the Institution of Civil Engineers, and an Honorary Fellow of the Royal Institute of British Architects and the Association for Project Management. He was awarded an OBE for services to architecture and the built environment in the 2009 New Year Honours list.
In Government, Paul chaired the Government Construction Board, responsible for the development of a new cross-Government construction strategy; served on the Board of the Cabinet Office Major Projects Authority; and led the BIS Innovation and Growth Team study into low carbon construction.
He has performed (or is performing) project steering/governance/advisory roles for the Siobhan Davies Dance Company, the Royal Shakespeare Company, Rambert Dance, the Tate Gallery, the Bristol Old Vic, the Garden Bridge Trust, and the Royal Opera House.
He now practises as an independent consultant, and is a Visiting Professor at Nottingham Trent University.
Sara Putt
Chair of the Learning & New Talent Committee
For the last 25 years Sara has owned and run Sara Putt Associates, an agency for technicians and production personnel. Sara began her career in BBC radio and subsequently in TV production, before establishing her own agency to fill a gap in the market, offering career management to sections of the freelance industry who had not previously been able to access representation. This now includes above the line and VFX talent. Sara Putt Associates has also established its own trainee scheme in order to nurture the next generation of freelance talent.
In 2008 Sara successfully completed the BGP (Business Growth Programme) at Cranfield School of Management in order to develop and strengthen her management skills, and at the moment is doing a Graduate Diploma in Law. She also sits on the Women in Film and TV Board. Throughout her career Sara has also produced films for her clients including Tattoo which was BAFTA nominated for Best Short Film in 2002. For the last three years Sara Putt Associates have sponsored the Breakthrough Talent section of the BAFTA Craft Awards.
Marc Samuelson
Deputy Chair of the Film Committee
Marc Samuelson was formally a Director of the Association of Independent Producers and of the Edinburgh International Television Festival, and MD of Umbrella Films, producers of White Mischief and 1984. He was previously a Board Member of the UK Film Council, a Governor of the NFTS and Deputy Chairman of the British Screen Advisory Council, and he is a member of Pact Council.
From 1990 to 2006 he worked as an independent film producer on films such as the Oscar nominated Tom & Viv, BAFTA-nominated Wilde, Arlington Road, Gabriel & Me, The Gathering, Things To Do Before You're 30, and Stormbreaker, and as executive producer of The Libertine, Keeping Mum and Chromophobia.
In August 2007 Marc became a director of CinemaNX, the film investment company backed by the Isle of Man Government. For NX Marc produced BAFTA-nominated Me and Orson Welles and TT3D: Closer to the Edge and executive produced The Disappearance of Alice Creed, A Bunch of Amateurs, Heartless, Oscar-nominated Chico & Rita, Wild Target, Albatross, The Shadow Line, The Decoy Bride, Ashes and Honour.
Marc departed his position with CinemaNX to relaunch his company Samuelson Productions and has a slate of film and television projects in various stages of packaging and development. He was most recently executive producer on The Silent Storm directed by Corinna Villari-McFarlane and starring Andrea Riseborough and Damian Lewis and City of Tiny Lights directed by Pete Travis and starring Riz Ahmed, Billie Piper and Cush Jumbo.
In 2016 Samuelson launched Route 24 Ltd, an independent television production company working in high-end drama, backed by ITV Global Entertainment.
Samir Shah
Co-opted
Samir is owner and CEO of Juniper, an independent television and radio production company. Its output ranges from weekly political shows to documentaries covering religion, history, science, race, to drama-docs and dramas. Prior to taking over Juniper in 1998, Samir was at the BBC, first as head of TV current affairs and later as head of political journalism across radio and television. Samir's career in television started back in 1979 at London Weekend Television where he worked on range of programmes including Weekend World, Credo and The London Programme.
Samir was a Non-Executive Director on the BBC Executive Board between 2007 and 2010. He is currently on the BBC's Content Supply Working Group and on the 2015 RTS Cambridge Convention Advisory Committee.
Samir was awarded an OBE in 2000 and was elected a Fellow of the Royal Television Society in 2002.
He is a former Chair of the Runnymede Trust and of Screen West Midlands, and a former Trustee of the Medical Foundation for the Victims of Torture. Samir is a Special Professor in Post Conflict Studies at the University of Nottingham. He is a former Deputy Chair of the V&A Museum and is currently Chair of the Geffrye Museum and a Board member of Reprieve. He is on the PM's Holocaust Commission.
John Smith
Co-opted - Chair of the Finance & Audit Committee
John Smith was appointed Burberry Chief Operating Officer in March 2013, having previously served as a non-executive director from December 2009.
John has over 20 years' experience in the media industry, with a particular emphasis on building brands and digital. Prior to joining Burberry, he was Chief Executive of BBC Worldwide from 2005 to 2012, doubling turnover and quadrupling profits, and overseeing its significant expansion through the development of successful global franchises and innovative formats and platforms. Prior to BBC Worldwide, he was Director of Finance then Chief Operating Officer of the BBC.
John is a Director of the Henley Festival and an Honorary Fellow of RIBA. Previously he was a member of the Accounting Standards Board from 2001 to 2004 and has been a Director of Severn Trent PLC and Vickers PLC and a Vice President of the Royal Television Society.
Back to Academy Key Personnel