What We Do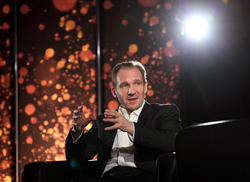 BAFTA / Jamie SimondsBAFTA is an independent charity with a mission to develop and promote the three art forms we support: film, television and games. We do this by identifying and rewarding excellence, inspiring practitioners and benefiting the viewing public.
 
Our esteemed Awards ceremonies are high profile celebrations of our industries' greatest achievements, but our Learning & Events programme and Heritage projects form the heart of our charity work. Reaching a diverse audience of all age groups, it offers unique access to some of the world's most inspiring talent.
 
On-stage events, ongoing projects and webcasts encourage the public to deepen their understanding of the art forms they are touched by every day and, at the same time, ensure the creative industries achieve the highest standards.
Click on the following links to find out more about just a few of the projects BAFTA runs though out the year.
---
HOW WE DO IT
BAFTA works with the best creative minds in the film, television and games industries, making their expertise available to the public. We are lucky enough to count some of the world's most successful and talented practitioners as our members, ambassadors, Award nominees and winners. We focus on two areas:
Learning & Events

Nurturing industry professionals of the future: inspiring, educating and empowering, is at the very heart of our Learning & Events programme. More than 200 public events take place throughout the year in venues across the UK and US to which we welcome more than 30,000 people, from casual film, television and games fans to career starters and established industry professionals.

Heritage

Collecting, preserving and making accessible BAFTA's archive collection for the benefit of future generations of industry professionals and the general public is a key BAFTA activity. The archive is a unique and therefore precious history of the Academy. We want to see this history preserved,catalogued and made available through digital formats as a database and in exhibitions.
Why is it important?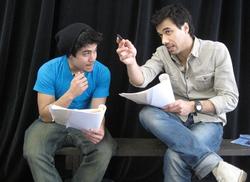 The moving image plays a huge part in our lives, feeding our minds and imaginations and helping our culture to grow. Without BAFTA we could rapidly come to inhabit a media landscape of wall to wall reality TV, films that offer little in the way of nourishment for the mind, and video games that inhibit the intellectual growth of players rather than stimulating it. These may have a place, but on their own they won't build and sustain a healthy culture and society.
BAFTA sits at the heart of the moving image industries. The Academy itself has almost 6500 members, all industry professionals with many years experience.
Together, they create the drive for quality and an ambition for excellence, culminating in the world-renowned BAFTA Awards. Without this aspiration, the general public would not receive the benefits of productions that might not otherwise be made or broadcast because they could not survive commercially.
---
Your Support
We rely on funding from membership subscriptions, individual donations, trusts, foundations and corporate partnerships as well as our earned income, to support all our ongoing charitable work. We hope others share our commitment to the quality and integrity of the moving image, and we continue to seek their support in bringing together the best of today's talent to inspire and inform the industry and audience of tomorrow.
---
Current Supporters
With thanks to the generous supporters who play a vital role in our work:
Abertay University
Mikel Arteta
Arts & Business Scotland
Mohamed Amersi
Lotta Ashdown
Elena Baturina
Graham Beswick
BFI
Kelly Barel di Sant'Albano
Louise Bhattacharjee
Kristina Borsy
Patsy Bown
British Council
Nathan Brown
Sebastian Brown
Alisa Burke
Kevin Burke
Fiona & Paul Cartwright
Christine Craven Walker
Creative England
Creative Skillset
Mike & Laura Di Iorio
Carol Doughty
Cushman & Wakefield
David Lean Foundation
Edwin Fox Foundation
Robin Frost
The Galashan Trust
Aldo Garbagnati
Anita George
Evelina Girling
Alexander Goldsmith
Raymond Goldsmith
Lois Graziosi
Kate Groes
Lucy Guard
Fulva Giust
Michelle Hagemeier
Jason Haigh-Ellery
Shevanne Helmer
The Hobson Charity
Richard Hytner
The JJ Charitable Trust
Karen Joss

Jacqui Kerr-Dineen
Nicolette Kirkby
Tara Kurtz
John Laing
Kirsten Lea
Katherine Lo
Mad Dog Foundation
Mark Melvin
The Lowy Mitchell Foundation
Sarah Monk
Fariba Namaki
Col & Karen Needham
Paige Nelson
Gyan Newman
Nominet Trust
Simon & Michelle Orange
Roxanne Phillips
Anne Popkin
PRS For Music
Jacki & Laurance Racke
Ian and Jenny Richardson
Kimberley Robson-Ortiz
Roland Rudd
Aqua Sanfelice
Susie Saunders
Erica Shelton
Linda Shire
Hy Smith
John Spence
David Taylor
Technology Strategy Board
Mark Tenser
UKIE
UKTI
Paul Vitagliano
Warner Bros.
Rebecca Wang
The Wellcome Trust
Beryl Weiner
Hilary Williams
Sue Wong
David Wylde
Katherine Yip
Anonymous (3)
Gift Aid
If you will be making regular donations to BAFTA please complete a Gift Aid form. Gift Aid means that for every £1 you donate, BAFTA can claim an additional 25p from HM Revenue and Customs.