Digital Cafe is a series of guest talks highlighting innovation and new directions in the world of film, TV, gaming and new media. Conversations focus on individuals and companies pushing the boundaries of content production, distribution and marketing. Exclusively for BAFTA members, this relaxed conversation is led by a moderator, followed by audience Q&A.
Started as an in-person event with bagels and coffee in New York, and originally called Breakfast Bytes, the series transitioned to a virtual format available exclusively worldwide to BAFTA members at the beginning of the global pandemic.  Over the last year we've been delighted to welcome several industry experts to the series, shining a light on innovation in media.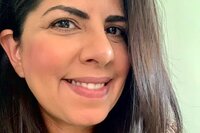 BAFTA NYAshmi Dang, formerly Showtime's Director of Social Media, was our first guest in 2020.  Ashmi gave us a fascinating look into the use of social media to market television properties such as Homeland, Shameless, Twin Peaks and Ray Donovan.  Ashmi spoke about the essential qualifications of a social media manager – one needs to be a copywriter, photographer, graphic designer, video editor, media analyst, data analyst, and sometimes customer service rep, all at the same time!
Ashmi discussed the three basic uses of social media platforms: talk about what's happening, predict what's coming next and make recommendations.  To harness that, social media managers must create awareness and affinity and engender advocacy.  In the world of COVID, social media managers must monitor the state of their brand and also breaking news to ensure it continues to be appropriate.
Ashmi noted that the value of social media is that it provides tremendous and essential audience insights and with data being so comprehensive today, you can more easily know who the fans are.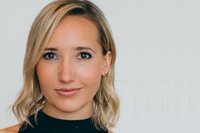 Christie Marchese is the founder and CEO of Picture Motion, the leading marketing and advocacy firm for issue-driven films developing grassroots marketing and social action campaigns.  Since its launch in 2012, Picture Motion works with filmmakers and change makers to amplify awareness, expose injustice, and drive activism, with the goal of advancing social change.
Picture Motion has worked on over 39 campaigns in the last year with distributors, production companies, brands, and non-profits.  Their goal is to find answers to 'how do we get people to see a film and how do we get them to take action in some way?'  Pre-COVID, Picture Motion created in-person 'screening tours' and 'impact events' (e.g., corporate events and premieres).  During the pandemic screening tours have become virtual and events have moved online.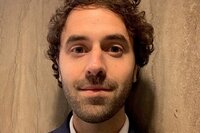 Tim HorsburghTim Horsburgh, Director Film Strategy at Chicago-based Kartemquin Films, the production company behind critically acclaimed documentary feature films Hoop Dreams, Mind the Gap and The Interrupters.  Kartemquin is a leading innovator creating new approaches to distribution with an eye towards inclusion and impact.
Kartemquin was founded in 1966 by three University of Chicago graduates who wanted to utilize some of the innovations in camera technology that allowed for cinema verité, and to tell social issue stories that would improve society and advance democratic ideals.  They started operating as a 'collective', even living together.  Today they still continue their ethos of building on skill sharing and mentorship
Kartemquin celebrated its 50th anniversary almost 5 years ago.  Tim marked the anniversary by setting up Kartemquin's own streaming platform on VFX (now Vimeo OTT).  They tried to celebrate back catalogue by doing one film a week for free, with a fee payable to access the entire catalogue by becoming a member of the non-profit.  This seems to be a popular model for companies with smaller catalogues.  They also help filmmakers get their films on other TVOD platforms, but that does not show a big financial return.  Educational sales seem to be the better money maker.  They are currently building an educational platformKartemquin is not really a distributor, but they use distribution to promote films as much as they can.
Tim talked about the differences between the VOD services (SVOD, TVOD, AVOD, PVOD).  He said many options are open to filmmakers, but the digital world can be overwhelming.  It's actually not that complicated to get films online he says, but the tricky thing is the marketing.  'Distribution is easy, marketing is hard' – eg Quibi.  Unless there is a real demand for it in people's lives, there's no guarantee people will watch or sign up.  With docs, the idea is to go to core audiences first, then expand outwards.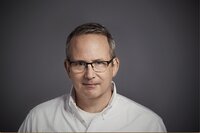 Ted Hope has been a prolific producer for over three decades, making over 70 films as well as co-founding and co-running many seminal production companies in New York:  Good Machine, This Is That and Double Hope Films.  Ted has helped launch the feature film careers of such film talents as Ang Lee, Hal Hartley and Michel Gondry, among many others.  In June 2020, Ted resigned as co-head of movies at Amazon Studios where he oversaw the prestige movies produced, developed and acquired by the company, including Manchester by the Sea, The Salesman, The Big Sick, and Cold War.  Ted currently has a first look deal with Amazon Studios for his feature film projects.
Ted noted that where theatrical releases are driven by profit, the business goal of streaming is the acquisition of audience segments which require a portfolio approach.  Pure entertainment is a way to get an audience into the vast and diversified ecosystems of major streamers who are selling a lot more than just entertainment.  Ted noted that streamers need a lot of content fast and that could be a great opportunity for creators. 
In his talk he mentioned that pre-COVID, the theatrical experience was transformative but essentially transactional.  Lockdown has shown that audiences want a social experience.  He believes there will be new opportunities to build new and different opportunities for the theatrical experience.  He suggested that the success of films like Parasite or Manchester by the Sea needed the theatrical experience to have the weight and impact they did.  It seems according to Ted that what people aspire to in streaming is much closer to "comfort food" -   we like to be soothed in our own homes.  Likely we'll see more content produced to meet that need.
Previous Events