A huge thank you to the BAFTA LA members and friends, who volunteer a collective 4,000 hours each year across our Access for All programs. Here, you can read about some of their experiences.
---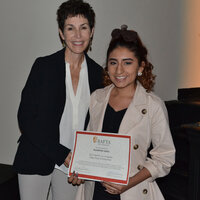 Sharyn Ross
"…when a young person from a challenged background and community, who has been told most of their lives that they won't and can't make it, reaches out to me with a success story, [it] makes it all worthwhile.  We are the bridge to those students who have the talent and desire to be in the film business, through the internships and jobs that BAFTA Access For All works hard to provide, along with the connections, support and friendships developed within our organization.  I am proud to be a part of this inclusive program and of the lives of the many young people whom we have mentored, and whose lives we have touched."
Click here to read the whole interview >
---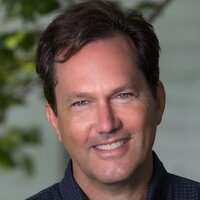 mikegoodphotography.comBob Daily
"I still remember, with incredible gratitude, the people who helped me break into the business when I moved to LA, and I've always tried to pay that forward... I've been lucky to be able to offer jobs/paid internships to a couple of BAFTA students, and I can tell you -- there's nothing more fun than giving people their first job in Hollywood.  Especially people who are so capable and deserve to be represented in our industry."
Click here to read the whole interview >
---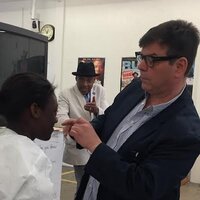 Donald Mowat
"What I found with BAFTA LA was it was specific to people who don't have those connections or opportunities. I never liked the expression 'give back', because really you learn a lot about yourself. When you meet these kids and do a demo and they love it – it's fantastic. We lose that in ourselves - that bit of magic. So, I've found it very beneficial, not just for the young people but for me."
Click here to read the whole interview >
---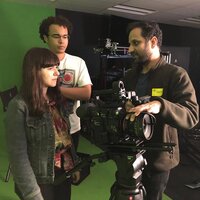 Ashish Dawar
"I realized I wanted to make films for a living pretty late, well – after my first master's degree, which was in finance. And when I did, I lacked good counsel, so now I like to share whatever I think is useful to younger film enthusiasts. BAFTA's education and outreach programs are excellent because they sensitize talented candidates early on with the ways of the industry and the craft. It is more than fulfilling to see your time benefit another." 
Click here to read the whole interview >
---
Andy Blackburn
"Get involved, you won't regret it. The program is run by great people who give up so much of their time. Seeing what the Access for All participants create is always inspiring and a great reminder to just get on with making something, anything. This program has given so many unbelievable opportunities to young people from underrepresented backgrounds and to see them flourish in professional roles years after taking part in one of the programs is hugely satisfying."