28 January 2013
Rex Features
An interview with C4 Controller of Film and Drama Tessa Ross, our Outstanding British Contribution To Cinema Award recipient in 2013.
Words by Anwar Brett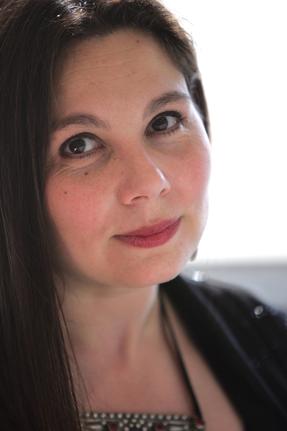 Rex FeaturesHumility is an unexpected quality to find amid the hyperbole and hullabaloo of the film industry. But talk to Tessa Ross, Controller of Film and Drama at Channel 4 and the recipient of the Outstanding British Contribution to Cinema this year, and you will be struck by how keen she is to divert credit for her success with the broadcaster.
Yet she must be doing something right to have been a part of so many hits over the past decade, including such diverse films as Enduring Love (2004), This Is England (2006), Happy-Go-Lucky (2008), Nowhere Boy (2009), The Last King Of Scotland (2006), The Lovely Bones (2009) and Slumdog Millionaire (2008).
"It's hugely humbling and I feel quite nervous just talking about it," Ross explains, "because I know I'm going to have to stand up on a stage in front of some very famous and shiny, pretty people. It's wonderful but it's also the thing I least expected to have to do. However, it's not about me, it's about everybody else.
"I was allowed to spend money from an organisation built 30 years ago to do this very thing. So I've taken on a mantle maybe in a new way, or in a different way, for the world in which we live now. But the purpose was created 30 years ago by David Rose and Jeremy Isaacs.
It's lovely when people say thank you, it's absolutely wonderful because I love working and I work very hard. But I don't believe it's about me, in all honesty."
Such modesty is becoming in one who has built – with her team – such a successful track record, but it's also refreshing, a sign of her firmly held priorities. Ross is not the sort to race her fellow producers onto the stage to grab the prize, hog the limelight and make the speech. She is, by her own definition, a facilitator for the kind of behind the camera talents she clearly reveres. Slumdog Millionaire director Danny Boyle has returned the compliment, stating in the past that he sees her as one of the few production executives who really understands how to make the business work.
"I've grown up around people who have moaned all their lives about 'bloody executives'," she adds, "and in truth we are often – if not always – the baddies in any article, because as a group we're seen to be the money, suits and uncreative. So, the question is how you do this job in a way that allows people to feel good about you so that they are able to come to you with their problems."
Ross and her team crave creative involvement in the projects they support, films that in these economically strained times are typically co-financed with a multitude of partners. But where some might be investing with an eye to financial profit, the Channel 4 business model is quite different to most others.
"In a way, it's because it's not about money. When you're working to a remit with a public purpose, the agenda is a cultural one more than anything else, and the job is to protect the talent in the way that you think is the most creative. This means that the work is the priority, and that's incredibly liberating for most creative people."
Her own creativity has been expressed in a range of media since her graduation from Oxford University, beginning in theatre before coming under the wing of Bill Bryden at BBC Scotland, an experience Ross recalls with great pleasure.
"I was able to commission a huge number of screenwriters, playwrights, television writers. I commissioned Jimmy McGovern, Ken Campbell and Maureen Duffy, a whole host of really interesting pieces."
Now married with three children, Ross seems to have struck an equable balance between the professional and personal, so that neither has suffered from the demands of the other. When she joined Channel 4 more than ten years ago she began her rise to her current post. The broadcaster is a natural home for her in many ways, an easy observation in the hindsight of her successes, but a predictable one from the example set by David Rose the former Commissioning Editor for Fiction at Channel 4.
Every decision you make is not about you, it's about the talent you're supporting.
"When I was at British Screen, I watched David work with such grace and so much wisdom, and yet the wisdom was never forced down people's throats. I thought, 'That's how to do it,' where every decision you make is not about you and your career, it's about the talent that you're supporting.
"I've always thought, 'Where are the clever people, and how can I make sure they can work here?' Channel 4 was a perfect combination of trying to work at the edges and making sure that the discovery of new talent was as important as protecting those who you already knew existed."
The challenge for the future is making sure that all the talent at large in British cinema has the opportunity it needs to flourish. This underlines the significance of what Tessa Ross regards as her proudest achievement during the past decade – to have film production enshrined in the Channel 4 remit.
"This happened on the back of a review in the House of Lords where they asked me to go and talk about the making of Slumdog Millionaire," Ross explains. "I went to talk to a group of peers and the question was asked in that room if it would be helpful if film was in the remit, because film has never been in the remit."
She continues: "It's been what Channel 4 has done all its life – making fiction on film is what it's done from the Film On Four days – but this makes it unassailable. You always want to build things which, in governance terms, are protected forever and are not just dependent on success. You want them to be protected through good times and bad. So, now it's in the remit, it would be very hard for the next generation not to continue to commit to film."
All humility aside, that's a pretty notable achievement.
---
---