BAFTA/Jame Guan
Hong Kong and China Advisors
BAFTA's activities in Hong Kong and mainland China are influenced and supported by our Advisors, combining some of the best minds from the UK and Asian film, television and games industries, with the aim of using BAFTA's considerable talent pool of approximately 6,500 members and our unrivalled network of industry professionals to encourage and support new talent, inspire emerging practitioners and stimulate creative collaboration between the UK and Asia. By doing so, BAFTA aims to drive standards across our industries ever higher. Excellence remains the watchword.
BAFTA's Advisors are leading industry figures from Hong Kong, China and the UK, supporting BAFTA's ambitions to expand its charitable activity in Hong Kong and beyond.
Advisors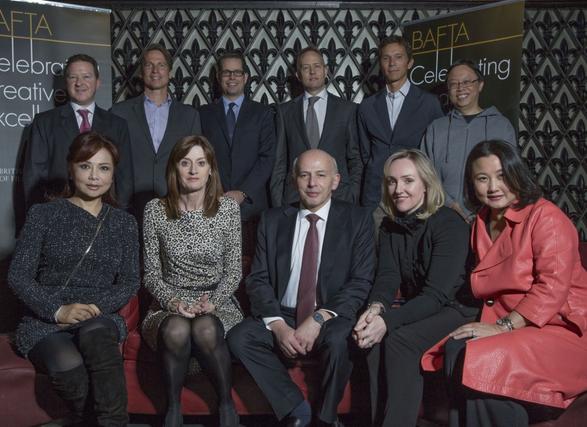 BAFTA
---
Biographies
Mark Peaker
Since retiring from a diversified international career in finance in 2001 Mark co-founded 3812 Contemporary Art Projects, one of Hong Kong's leading contemporary galleries; Mark is also the Founding Member and Director of Arts in Heritage Research Limited a NGO created to assist in the development of artistic talent and cultural advancement of Hong Kong's youth talent as well as a partner of Asia's leading international arts fair Fine Art Asia; Mark is also the Chairman of Shakespeare 4 All, an NGO focused on using theatre for the benefit of children's education and development.
In addition Mark is a past Vice-Chair of fundraising for the Hong Kong Society for the Protection of Children, one of Hong Kong's oldest charities. Mark is a regular fine dining reviewer for Tatler and a part time thespian, having appeared in various works in Hong Kong. Mark is an avid skier, an unexceptional golfer and a passionate home chef.