Broadcaster, Executive, Producer
7 April 1939
to
30 August 2013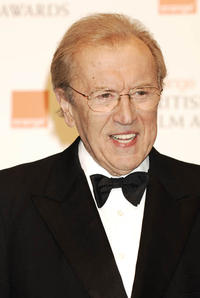 BAFTA / Richard KendalSir David Frost at the Orange British Academy Film Awards in 2009A towering figure in the world of British broadcasting, Sir David Frost's career spanned light entertainment and hard news. He came to fame as the charismatic host of That Was The Week That Was (1962-63) – a satirical programme that recalibrated the deferential tone to the British Establishment.
He subsequently hosted the American version for two years, beginning a pattern of transcontinental jet-setting that established his name on both sides of the Atlantic. Further BBC shows include Not So Much A Programme, More A Way of Life (1964-65) and The Frost Report (1966-67).
In 1967 he moved to ITV where he made The Frost Programme, a more hard hitting news based programme that garnered plaudits and controversy in equal measure. He was part of a consortium that won the franchise for London Weekend Television the following year. He later headed Britain's first breakfast television franchise, TV-AM, during the 1980s.
He also executive produced movies such as The Rise and Rise Of Michael Rimmer (1968) featuring his Cambridge contemporary Peter Cook, and Rogue Trader (1999).
During the 1970s he interviewed celebrities in top rated shows in Britain and the US, but all this paled next to the biggest journalistic coup of his career, when – in 1977 – he persuaded disgraced American president Richard Nixon to sit for a candid series of interviews that made for riveting and historic television.
A familiar face to mainstream audiences as host of the gameshow Through The Keyhole (1987-2008) he remained, all the while, a trusted interviewer of the great and the good on programmes on ITV, the BBC and Al Jazeera. A courtly approach, backed up by extensive research and a lifetime of television experience ensured his gentle interviewing style could still take a surprising turn or elicit a shock admission. Knighted in 1993, he was awarded the BAFTA Fellowship in 2005.
Obituaries elsewhere on the Web
- Read Sir David Frost's Guardian obituary here
- Read Sir David Frost's BBC obituary here
- Read Sir David Frost's Telegraph obituary here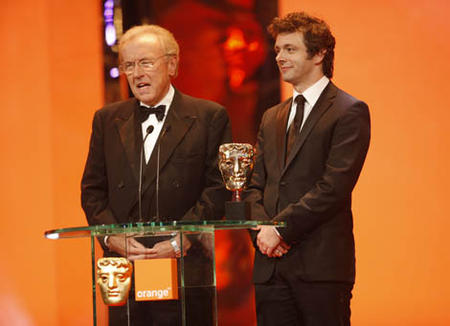 BAFTA / Marc HobermanSir David Frost and Michael Sheen presenting at the Orange British Academy Film Awards in 2009