BAFTA/Chris Floyd
Wednesday, 12 July 2017 - 6:00pm
Chapter Arts Centre, Cardiff
As part of the BAFTA Debuts tour we will welcome Amma Asante to Cardiff to discuss her BAFTA-winning debut feature film A Way of Life (2004). The evening will also include a tribute to the film's producer, the late Peter Edwards. 
Public tickets available via Chapter. 
Known for her skill at reframing our views of Britain's past in films including Belle and A United Kingdom, A Way of Life sees director and writer Amma Asante bring as clear an eye to contemporary Wales. Asante's BAFTA-winning debut is an underseen contribution to the lineage of British kitchen sink realism, and stars one of the genre's finest actors, Brenda Blethyn (Secrets & Lies, Little Voice) as well as a rich cast of newcomers. This story of racism and marginalised lives is ripe for rediscovery in Brexit Britain.
A Way of Life centres on teenage mother Leigh-Anne Williams (Stephanie James); her brother Gavin (Nathan Jones), a seventeen year old desperately chasing love, and her two friends Robbie (Gary Sheppeard), a seventeen year old determined to move beyond his dead-end community and Stephen (Dean Wong), a fifteen year old yearning for a Welsh identity. All of them function along the margins of society... until one day, paranoid, boredom, frustration and anger form a lethal combination. When her baby girl's future appears threatened, Leigh-Anne's Turkish Muslim neighbour becomes the target of pent up anger and humiliation. A Way of Life is a violent yet powerful story of a young mother and her child, of teenage romance and friendship.
Following the screening, there will be a Q&A with Amma hosted by Pauline Burt (Chief Executive, Ffilm Cymru Wales). 
Watch the trailer:
---
The BAFTA Debuts film tour is part of BAFTA's 70 anniversary celebrations. With the support of the BFI, awarding funds from The National Lottery, the Heritage Lottery Fund, Independent Cinema Office and Into Film.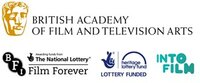 ---