Sian Phillips Award Recipient 2017: Abi Morgan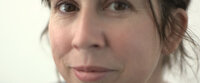 Abi Morgan was born in Cardiff and, after initial ambitions to become an actress, she decided to become a writer while reading drama and literature at Exeter University. She then took a postgraduate writing course at the Central School of Speech and Drama. Abi gained her first television writing credit in 1998 on the continuing ITV drama series Peak Practice, following that with a television play My Fragile Heart (2000) and a BBC2 drama Murder in 2002, starring Julie Walters.
She was then commissioned to write the single drama Sex Traffic for Channel 4 in 2004, about a teenage girl trafficked from the Balkans to Britain. This drama, directed by David Yates, won the 2005 BAFTA award for Best Drama Serial.
She has since written a number of single dramas for television including Tsunami: The Aftermath (2006), White Girl, part of White (2008) for which she won a BAFTA. Royal Wedding (2010) followed the 1981 Royal Wedding through the perspective of events held in a small Welsh mining village.
Her television work also includes Birdsong, a two-part television adaptation of Sebastian Faulks' novel of the same name.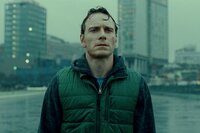 The Hour, set in a BBC newsroom during the 1956 Suez Crisis, won a Primetime Emmy Award for Outstanding Writing for a Miniseries, Movie, or Dramatic Special, having also been nominated in 2012. River, a six part series for BBC/Netflix starring Stellan Skarsgard was broadcast in 2015.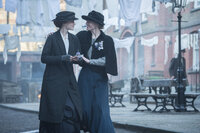 Abi has also written for cinema and the 2007 adaptation of Monica Ali's novel Brick Lane was critically-acclaimed. She went on to write The Iron Lady, with Meryl Streep as Margaret Thatcher and Shame, co-written with Steve McQueen. Her work on The Iron Lady earned her a BAFTA Award nomination for Best Original Screenplay, while her work on Shame earned her a BAFTA Award nomination for Outstanding British Film. She went on to write Invisible Woman for BBC Films, directed and starring Ralph Fiennes and Suffragettes for Film4 in 2015.
Abi has a number of films and TV projects in development including The Split, a 6x60 min series for BBC/Sundance that is currently shooting. 
---
BAFTA Award for Outstanding Contribution to Film and Television: John Rhys Davies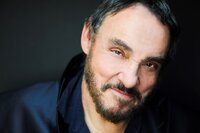 BAFTA/John Rhys-Davies is one of modern cinema's most recognisable character actors. While best known as Gimli in Lord of the Rings, or as Indiana Jones' comic sidekick, Sallah, John has appeared in over 150 television shows and films since the early '70s. 

John grew up in Wales, England and East Africa.
John was 28 when he made his first regular television series appearance in 1972 as Laughing Spam Fritter in the BBC's BUDGIE, before joining John Hurt on THE NAKED CIVIL SERVANT and I, CLAUDIUS and CLAUDIUS THE GOD.
John's performance earned him an Emmy nomination, which led to VICTOR/VICTORIA and then to RAIDERS OF THE LOST ARK, the first installment of the Indiana Jones movies.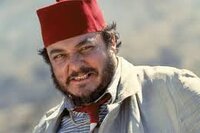 BAFTA/
Over the years John has worked on numerous films and television shows and made memorable guest appearances on CHIPS, MURDER SHE WROTE, PERRY MASON, TALES FROM THE CRYPT and STAR TREK: VOYAGER.
He appeared in THE LIVING DAYLIGHTS and GREAT EXPECTATIONS before joining the cast for THE FELLOWSHIP OF THE RING (2001), THE TWO TOWERS (2002), and THE RETURN OF THE KING (2003), which were shot simultaneously over an 18-month period in New Zealand.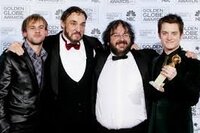 BAFTA/John has also branched out to other media, starring in video games such as WING COMMANDER III: HEART OF THE TIGER, DUNE 2000, BALDUR'S GATE: DARK ALLIANCE, and QUEST FOR GLORY IV.  He is currently working on Chris Roberts' (Wing Commander) new game SQUADRON 42.
More recently, John has appeared in numerous feature films with Jackie Chan, Gerrard Butler and  Jason Statham and in 2017 he has spent two months in Ohio finishing a five-month shoot for STARBRIGHT, made two short films - THE INVADER'S SONG and SHAMIRA, has starred in one animated feature film, BEAST OF BURDEN, attended three fan conventions, and co-produced a documentary in Malta with his friend Philip Glassborow.
---
The 2017 Special Awards will be presented during the Cymru Awards ceremony on 8 October. You can watch a live stream of the Awards from 7:30 on our Facebook page.