Emma Thomas received the Special Award at the 2019 British Academy Television Craft Awards on 28 April 2019. The Award recognises the legendary script supervisor's outstanding contribution to television.
---
The following is an extract from the official 2019 British Academy Television Craft Awards brochure. Our press release announcing the news can be found here.
The role of script supervisor is an integral part of any television or film production, but it's also a craft that is seldom recognised with awards. Emma Thomas is widely regarded as one of the best in her field and has made an incredible impact on British television and film across her 30-plus years in the business, not least for her mentoring of other women in the industry.
It was after attending the filming of Terence Frisby's 1976 sitcom Lucky Feller where a young Emma Thomas fell in love with the television industry. "I just knew I had to find a way to get into all this using what skills I had," says Thomas, recalling her wide-eyed excitement at experiencing the intricacies of making a television show. She soon applied for training at Central TV in Nottingham on its Script Supervisor course, specialising in drama production.
I just knew I had to find a way to get into all this using what skills I had
One of her first jobs was at Elstree Studios on Jim Henson's The Muppet Show, where she would meet Hollywood stars including James Coburn and Gene Kelly. "I thought I'd died and gone to heaven… although I was essentially working for a bunch of puppets!" says Thomas, with a giggle. Since then, she has worked on a wide variety of television dramas and comedies, more than 50 across her extensive career, covering everything from Goodnight Sweetheart, Birds of a Feather and Man Down to The Bill, Luther and The Canterbury Tales. Most recently, she was script supervisor for Soon Gone: A Windrush Chronicle and Four Weddings.
Thomas also actively mentors other women in the industry. "It's wonderful to be on set now and see female camera operators and lighting technicians – there's no department that doesn't have a female presence," she says. "I'm so proud to receive this award. This is going to be amazing for all the script supervisors out there."
Read the full feature on p.24 of the brochure >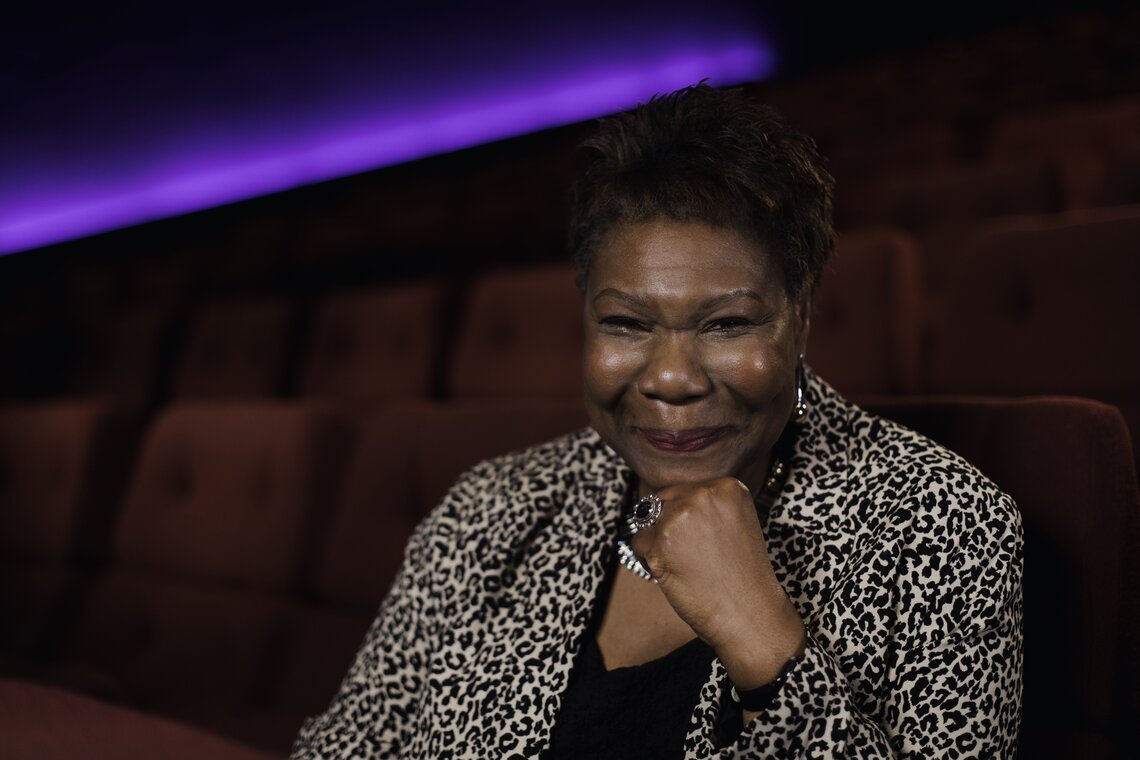 BAFTA/Jordan Anderson
Words by Rachel Ward | Image by Jordan Anderson