The BAFTA UK scholarship programme is open to British citizens in need of financial assistance to take eligible undergraduate and postgraduate courses in the UK. Each BAFTA Scholar receives between £5,000 to £12,000 towards their annual course fees, as well as mentoring support from a BAFTA member, winner or nominee and free access to BAFTA events around the UK. 

Three individuals studying in the UK will each receive one of the Prince William Scholarships in Film, Games and Television, supported by BAFTA and Warner Bros., which includes a short paid work placement within the Warner Bros. group of companies, access to a Warner Bros. mentor, and invitations to a series of industry masterclasses.

Three BAFTA Reuben Scholarships will support one individual each on a film, games and television course respectively. Kirsh Foundation is also supporting three BAFTA Kirsh scholars in 2020.
---
Applications are now closed.
Please register your interest to be informed when applications reopen in 2021. 
Our UK Scholarship Programme is part of our charitable activity to support talented people at all stages of their career in film, games and television. 
Please note that the course you are applying for must be on the eligible courses list. If you have any questions about the BAFTA Scholarship Programme please take a look at frequently asked questions or contact [email protected].
---
---
---

BAFTA Scholars Jason Harris and Jurell Carter with Jamie Dornan.
---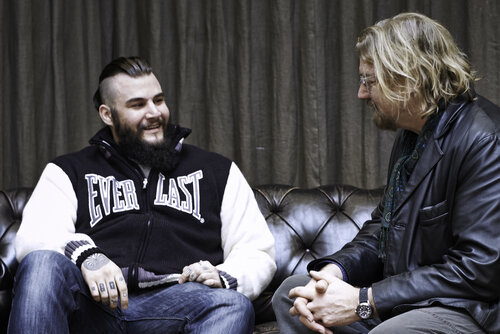 BAFTA Scholar Tadhg Culley with his mentor, screenwriter Allan Cubitt.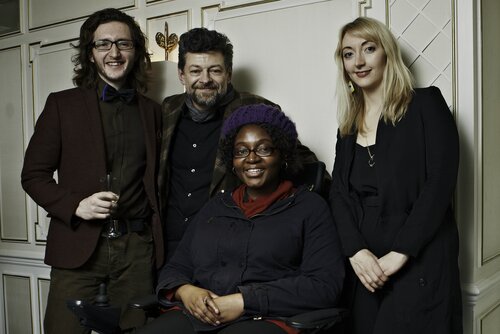 BAFTA Scholars Sam Browne, Matilda Ibini and Emily Ellis with Andy Serkis.
---
Thanks
The BAFTA Scholarship Programme has been made possible by the generous support of:
Kirsh Foundation
Reuben Foundation
Linda Shire
Tinopolis

Warner Bros.