15 July 2013

Meet the talented comedy writers selected by BAFTA to showcase their scripts at the New York Television Festival and Guardian Edinburgh International Television Festival in 2013.

BAFTA and Rocliffe set out in search of the UK's most promising comedy writers as part of a nation wide competition. Five winning scripts were selected and soon the emerging writers will be showcasing their work in front of the cream of the UK and US television industries at one of two major international television festivals. To find out more, read the full press release: BAFTA Names Future British Comedy Stars Selected For International Showcases

Find out more about each of the winners below. They'll be blogging for BAFTA sharing their experiences of this exciting journey.
---
Christiana Brockbank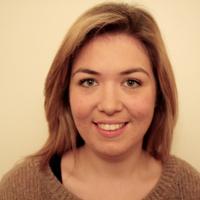 Christiana Brockbank (aged 26) is from Bolton and recently moved to Ealing in London. She studied Film & TV at the University of Warwick and completed a Masters in Writing for the Media at Bournemouth University in 2010. A former copywriter and script editor, Christiana is currently working in the world of retail. She has written scripts for various small projects as well as working on her own comedy material.
---
Andrea Hubert & Ryan Cull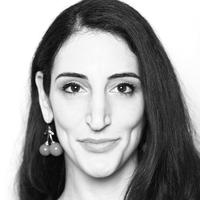 Andrea Hubert (aged 34) is a writer and stand-up comedian from Harrow, who now lives in Finsbury Park, north London. She studied English Literature at Leeds University. Since 2010, Andrea has performed at top venues all over the UK, including Komedia Brighton, Covent Garden Comedy Club, The Glee and Downstairs at the King's Head. She has been a finalist in several national stand-up competitions, acted in sketches with "Top Ten on Twitter" comedian Bec Hill, and performed in 2012 as part of the prestigious Big Value Edinburgh Festival Showcase. She was commissioned by the BBC to provide voiceovers and sketches for a taster episode of Walk on the Wild Side Series 3, and is a regular contributor to the Guardian Guide, specialising in film interviews and features.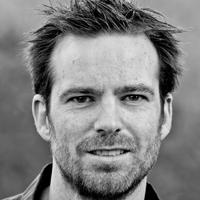 Ryan Cull (aged 34) is a Canadian stand-up comedian now living in Finsbury Park and working in London. In Canada, he was a regular weekend headliner at the world famous Yuk Yuks, and The Second City. He is a regular performer at comedy clubs across the UK, including The Glee, Highlight, Komedia, The Comedy Store, Covent Garden Comedy Club, Downstairs at the King's Head and others. He was a comedic contributor to the pilot gameshow TriviaLIVE that was broadcast on a Sky channel and, as an actor, has appeared in several online sketches, including a recent promo with the award-winning Beta Males Picnic sketch group.
---
Stewart Thomson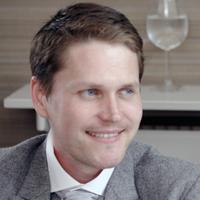 Stewart Thomson (aged 34) was raised in Milngavie, near Glasgow. He graduated from the National Film and Television School in 2008, before returning home to Glasgow. His graduation film, Bill's Visitors, was nominated for a BAFTA Scotland Award in 2008. The following year, Parliamo Glasgow, his first television commission (part of Channel 4's Coming Up initiative) was nominated for a BAFTA Scotland New Talent Award. His feature Beating the Drum is currently being developed by BBC Films and Creative Scotland. Rocket Surgery, a comedy feature has recently been selected for lo-fi, the Scottish low-budget film initiative, and will go into production later this year.
---
Lizzie Bates & Anna Emerson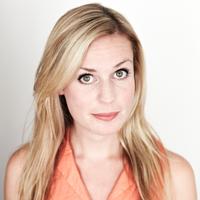 Lizzie Bates and Anna Emerson (both aged 30) are comedy writers and actresses who have been working together since 2006. Lizzie is originally from Ashendon in Buckinghamshire and now lives in Bethnal Green, east London. Anna was raised in Thame, Oxfordshire and now lives in Holloway, north London. The pair both studied at Bristol University. As two-thirds of sketch trio The Boom Jennies, Lizzie Bates and Anna Emerson have taken several critically-acclaimed shows to the Edinburgh Fringe and featured in hit BBC Radio 4 show Sketchorama.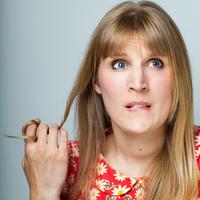 In 2012, The Boom Jennies co-wrote and co-starred in their debut BBC Radio 4 sitcom, Mission Improbable, and a second series is due for broadcast in 2014. Lizzie has played a zombie princess in the short film Misguided and starred in the pilot for primetime BBC1 hidden camera show Richard Hammond's Secret Service. Anna is a frequent feature of cult podcast The John Dredge Nothing To Do With Anything Show and is due to star in her first solo show, An Evening With Patti DuPont, at this year's Camden Fringe.
Pictured: Lizzie top, Anna bottom
---
Brona C. Titley & Tony Cooke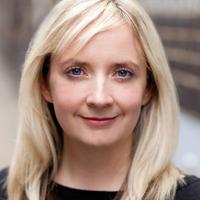 Brona C Titley (aged 32) is an actress and comedy writer from Dublin, currently living in Walthamstow in London. She studied Drama and English at Trinity College Dublin, and Professional Acting at LAMDA. Brona's first play Effigy won Best New Writing at ISDA, went on a full national stage tour and was produced by RTE Radio 1. Brona was the co-writer/performer of comedy Jobless Satisfaction (Edinburgh, Dublin, Portlaoise) and the co-creator/writer of Desperate, a sitcom pilot script for BBC Comedy. Brona writes/performs in online comedy sketches such as The Potential Wives of Prince Harry, which was a finalist for BeActive Digital Comedy Award in 2012. Also in 2012 Brona wrote The Parlour, a new pilot script for Grand Pictures.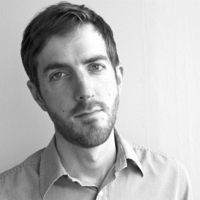 Tony Cooke (aged 35) is a comedy writer from London and lives in Enfield. He studied Geography at Nottingham University and did a postgraduate course in Journalism at Cardiff University. In 2006 he was a finalist in the BBC's Last Laugh sitcom writing competition, and since then he has written for both comedy and children's TV shows. His comedy credits include: The Armstrong & Miller Show, Mumbai Calling, Dead Ringers, The Kumars at No. 42, and commissioned original sitcom scripts for BBC1 and BBC3. His kids' credits include: The Revolting World of Stanley Brown, Hounded, and BAFTA-nominated episodes of The Legend of Dick and Dom and Diddy Movies. In 2009 he was shortlisted for the Breakthrough Talent Award at the British Academy Children's Awards.
---
BAFTA, with its branches in New York and Scotland, and Rocliffe are delivering the activity in partnership with British Airways, GEITF and NYTVF, and with the generous support of Alistair Dixon, The Galashan Trust, Sarah Monk and Anne Popkin.