15 December 2021
Winners to be announced on Friday, July 23, 2021 at 12:00 pm Pacific.
We are pleased to announce the 15 finalists for the 2021 GSA BAFTA Student Awards, which include the first-ever finalists selected for the Games and Immersive categories.
This year we received over 680 submissions from 34 countries considered to select the 15 finalists, and a panel of BAFTA members reviewed each submission over a two month period. This year's finalists includes students from China, Denmark, France, Norway, South Africa, the U.S.A. and the U.K.
Universities and colleges worldwide were invited to submit their best projects for consideration for six top prizes – the BAFTA Student Film Award for Animation, the BAFTA Student Film Award for Documentary, the BAFTA Student Film Award for Live Action, the BAFTA Student Award for Games, the BAFTA Student Award for Immersive, and the Special Jury Prize, selected by the event's panel members. 
Film finalists were chosen from within the previously announced 60 shortlisted films. We programmed a series of online events for the shortlisted filmmakers, including speed networking events with industry guests from BAFTA's membership, as well as panels on the subjects of career development, representation, storytelling for Games, film festival submissions and film markets. All directors on the shortlist are given the opportunity to apply for and join BAFTA's New Talent programs, which includes year-round access to online events.
As part of the 2021 Student Awards program, BAFTA and Global Student Accommodation (GSA) will offer its third BAFTA-GSA Short Film Commissioning Grant of USD 12,000 to a film or films on the topic of youth wellbeing. Those eligible for the grant include shortlisted filmmakers for the GSA BAFTA Student Awards, as well as participants of some of BAFTA's New Talent Initiatives. 
The Student Awards is an important component of BAFTA Los Angeles' Access for All initiative, a year-round program created to ensure that talented individuals are offered a clear pathway to careers in the entertainment industry, uninhibited by background, demographics or personal circumstance. Activities include acclaimed scholarship, mentorship, education and community initiatives.
Virtual ceremony set to take place Friday, July 23 at 12:00 pm Pacific.
The finalist projects are (listed alphabetically by title with director names):
 
ANIMATION
Migrants
Directed by Hugo Caby, Antoine Dupriez, Aubin Kubiak, Lucas Lermytte, Zoé Devise
Written by Lucas Lermytte
Produced by Carlos De Carvalho (Pôle 3D)
Pôle 3D, France
Night of the Living Dread
Directed by Ida Melum
Written by Hannah Kelso & Laura Jayne Tunbridge
Produced by Danielle Goff
National Film and Television School, UK
Onions
Directed, Written and Produced by Anna Scott
California Institute of the Arts, USA
ONIONS from Anna Scott on Vimeo.
DOCUMENTARY
More Than Just Memories
Directed and Produced by Megan Brown
National Film and Television School, UK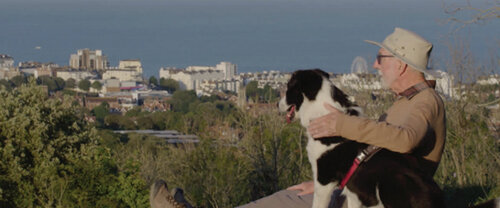 Unfinished Lives
Directed by Yucong Rae Chen
Produced by Kay Niuyue Zhang & Shange Zhang
University of Southern California, USA 
Your Friend, Ranger Doug
Directed by Claire Jantzen & Sara Nell
Produced by Kayla Borkovec
Chapman University, USA
Your Friend, Ranger Doug 2020 Trailer from Claire Jantzen on Vimeo.
LIVE ACTION
Apart, Together
Directed by Olivia Hang Zhou
Written by Olivia Hang Zhou, Jess Kohs
Produced by Blanca Ballesté Perez de Olaguer
American Film Institute, USA
Lakutshon' Ilanga (When the Sun Sets)
Directed by Phumi Morare
Written by Phumi Morare
Produced by Christine Cho
Chapman University, USA
Lakutshon' Ilanga (Trailer) from Phumi Morare on Vimeo.
No Law, No Heaven
Directed by Kristi Hoi
Written by Kristi Hoi
Produced by Kristi Hoi, Gurt Wong
University of California, Los Angeles, USA
No Law No Heaven (Trailer) from Jessie Lee on Vimeo.
GAMES
Symphonia 
Produced by Guillaume Roux
Game Art by Nicolas Derio, Pierre Vrel, Guillaume Gille & Alexis Grand
Game Design by Simon Larguier, Martin Lepretre & Corentin Pauvrasseau
Game Design & Programming by Kilian Dufour, Alexandre Mansois & Quentin Vernet
Game Programming by Hicham Benrhannou
Music & Sound Design by Olivier Esman
ISART Digital, France
CoVRt Operation
Directed by Guy Sargent 
Produced by Michelle Brøndum
Written by Tom Van Overloop & Guy Sargent
Composed by Alastair McNamara
Sound Design by Antek Rutczynski & Dominika Latusek
Lighting/VFX by Sam Pearson
Modelling/Poster by Charl Van der Merwe
Concept Art by Katherine Walkling
Marketing by Jason Finkelstein & James Cannon
National Film and Television School, UK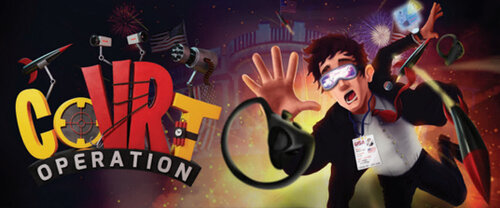 Slay the Dragon!
Directed by Jonathan Amador
Art Direction by Simon Tosovsky
Technical Direction by Ask Skårdalsmo Yri
CG Generalist & Production Manager: Alberthe Rosschou
Environment Lead: Magnus Evertsen
Creature Design Lead: Lisbeth Møller Fly
Concept Art by Ana VT
Story Consultant: Juliane Norske
Animation Lead: Viktoria W.Y. Binder Knudsen
The Animation Workshop, Denmark
IMMERSIVE
Out for Delivery
Produced by Yuxin Gao, Lillyan Ling, Gus Boehling, John Bruneau
New York University, USA
Fair Sai Re Pi (Fire Therapy)
Produced by Haoran Chang
University of California, Santa Cruz, USA
Fair Sai Re Pi VR(alpha version) from Haoran on Vimeo.
Hot Pot For One
Produced by Rachel Li, Qin Yin
New York University, USA