20 November 2014

BAFTA Scotland will hold a masterclass on digital storytelling with William Pugh the developer of the critically acclaimed and BAFTA-nominated "The Stanley Parable."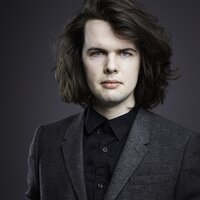 BAFTA/Ian DerryAt the age of just 20, William already has a remarkable three BAFTA nominations to his name. His game, The Stanley Parable, co-developed with Australian Davey Wreden, used the Half-Life 2 engine to create a world that explores the nature of 'choice' in gaming. That's a very dry description of something that is thoroughly original, with an interactive narrative that beguiles, delights, surprises and shocks in equal measure.
The digital storytelling masterclass will take place on Thursday 4 December 2014 at The Grosvenor Cinema, Glasgow.
---
Booking Tickets
Members of BAFTA can book tickets here.
If you are a member of the public and you would like to come to this event, you may book tickets here. 
About The Stanley Parable
---
The Stanley Parable is a first person exploration game. You will play as Stanley, and you will not play as Stanley. You will follow a story, you will not follow a story. You will have a choice, you will have no choice. The game will end, the game will never end. Contradiction follows contradiction, the rules of how games should work are broken, then broken again. This world was not made for you to understand.
But as you explore, slowly, meaning begins to arise, the paradoxes might start to make sense, perhaps you are powerful after all. The game is not here to fight you; it is inviting you to dance.