9 November 2015

Richard Brown, executive producer of the highly-acclaimed HBO crime series, True Detective, gives BAFTA Scotland Masterclass attendees a fascinating insight into his career in the creative industries.

Television production is continually evolving due to the rise of online distribution platforms, and Richard Brown seized the opportunity to discuss his own perspective on the future of television drama with a sold out audience at the Corinthian Club, Glasgow.  

Listen to Richard Brown's Television Drama Masterclass.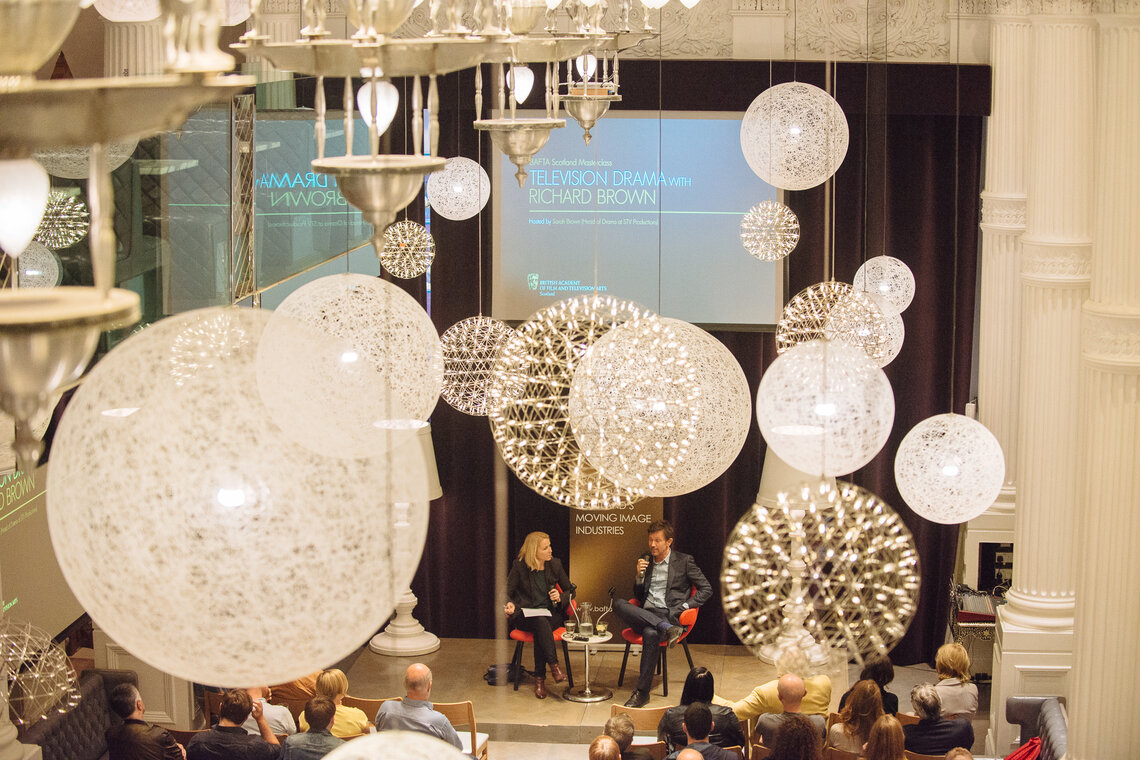 BAFTA/Carlo Paloni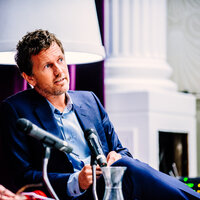 BAFTA/Carlo Paloni
Sarah Brown, Head of Drama at STV Productions, hosted the Q&A, warmly encouraging Richard to share his experiences as a producer. The New-York based talent, who was originally born in Scotland, described how the turning point for him was when he had a chance encounter with Chris Blackwell, the founder of Island Records, during a trip to London. Brown broke into the industry as a talent scout for the record label and relocated to LA where he began producing music videos for the bands he was working alongside.  
Brown explained that although film is often pioneered by a director, television drama is usually a collaboration between producer and writer, with directors working on a few episodes per series.  He had believed for some time that a television series' creative flair could be greatly enhanced if a director took charge of the complete series, citing David Lynch's Twin Peaks as an inspiring example. Thus, when Nic Pizzolatto pitched the concept of True Detective to him, he saw the series as the perfect opportunity to adopt a similar approach to Lynch:
I thought it was an opportunity to use one filmmaker and try and create an elevated cinematic grammar throughout the whole series which is what one filmmaker can do if he is involved in creating all of the key creative decisions from the beginning onwards.
His wish was granted when Cary Joji Fukunaga, director of Jane Eyre (2011) and winner of Best Director at Sundance Film Festival 2009 for Sin Nombre agreed to direct all 8 episodes of the first season of True Detective.
The first season is known for its portrayal of the dynamic relationship between troubled ex-detective Rust Cohle (Matthew McConaughey) and cheating police officer Marty Hart (Woody Harrelson). Interestingly, Brown described how he initially asked McConaughey to play Hart's role, but the Interstellar (2014) star was more intruiged by Cohle's character. Despite initial concerns about McConaughey's suitability for the role, Brown was convinced it was the right casting decision after viewing a rough cut of the independent drama Mud (2012), in which he plays the leading role of a fugitive. It was McConaughey who suggested that his friend Woody Harrelson should play the role of Hart.
@BAFTAScotland Great and insightful session on producing TV Drama in the U.S. with 'True Detective' producer Richard Brown

— Ross McKenzie (@rossmckenzie13) September 30, 2015
HBO, determined not to lose out once more to Netflix, who had just acquired House of Cards, signed on to distribute the series in America. Brown observed that the business model for television production has changed dramatically in the past few years. The industry, once dependent on advertising, is now dictated by online subscriptions. He commented:
Prior to House of Cards, it was about proposing a series and being approved to create a pilot episode, but Netflix has a different model. HBO said they would make a pilot of it and Netflix said they would make 26 episodes of it.
Brown explained that despite its competitive nature, the rise of streaming is a great opportunity for television-makers, as the more these distribution platforms vie against eachother, the more plausible it is to create ground-breaking television shows.
Filmmakers are being attracted into that world right now because they are no rules right now, anything's possible.
Life has not slowed down for Brown or his production company 'Anonymous Content' since the launch of True Detective. As well as working on the third series of the hit television show, he informed the audience that he has just completed work on the film The Revenant (2016), headed by Birdman (2014) director Alejandro González Iñárritu and starring Tom Hardy and Leonardo DiCaprio. His current projects include James Ellroy's Gemstone, which will be directed by David Mackenzie (Starred Up).