25 January 2017

BAFTA Scotland runs a varied programme of events throughout the year, with the aim of celebrating the art forms of film, television and games within Scotland. These events honour both home-grown and global talent, and allow practitioners and the wider community to debate and discuss the key issues affecting the Scottish moving image industries.

Take a look at some of BAFTA Scotland's events highlights from 2016...
CRAFT MASTERCLASSES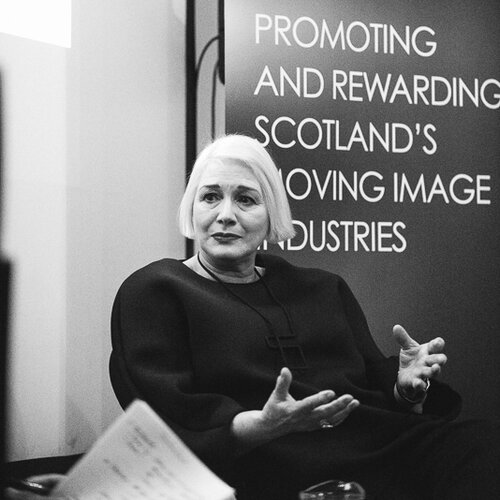 BAFTA/Carlo Paloni
Acting for TV with David Elliot in partnership with Scottish Drama Training Network
Make-up Design with Christine Cant (Absolutely Fabulous, The IT Crowd, Father Ted) in partnership with MAC cosmetics.
BAFTA Kids TV Presenting masterclass with CBBC's Ben Shires & Katie Thistleton 
Foley Design with Pete Burgis (T2 Trainspotting, Steve Jobs, The Danish Girl, Paddington) at EIFF Youth Hub.
Screenwriter Sessions with Jed Mercurio (Line of Duty, Lady Chatterley's Lover, Cardiac Arrest) in partnership with RCS.
---
CAREER CLOSE-UPS
Career Close-Up is a skills and craft based events strand in conjunction with Skills Development Scotland. It is aimed at college and university media graduates who are actively pursuing a career in the moving image industries.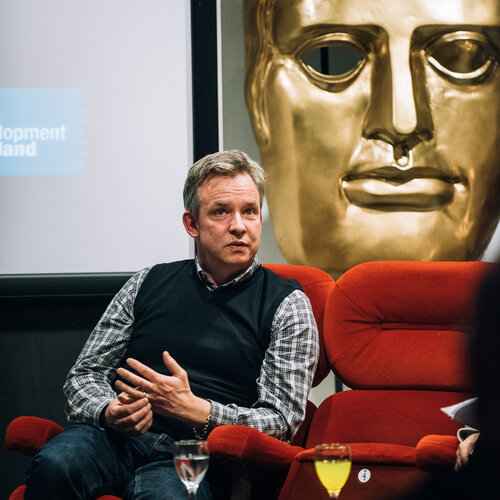 BAFTA/Carlo Paloni
---
TV PREVIEWS
BAFTA/Carlo Paloni
Murder: The Third Voice + Q&A with late director Birger Larson, writer Robert Jones and actor Shauna MacDonald.
Dunblane: Our Story + Q&A with producer/director Stephen Bennett in partnership with BBC Scotland
Two Doors Down + Q&A with actors Elaine C. Smith & Jonathan Watson and writers Simon Carlyle & Gregor Sharp
Rillington Place + Q&A with writers Ed Malone & Tracey Whitmore
Wha's Like Us? + Q&A with contributors Alan Bissett & Jonny Murray in partnership with Hopscotch Films

---
SCREENINGS WITH Q&As
BAFTA Scotland held 44 membership screenings in Glasgow and 39 screenings in Edinburgh in 2016, including La La Land, Moonlight, Hell or High Water & Manchester by the Sea. Screenings followed by Q&As included...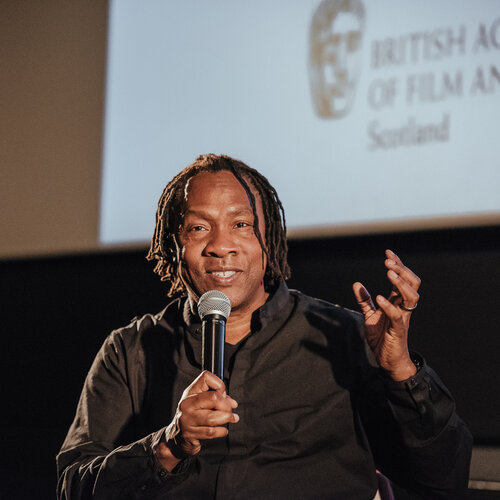 BAFTA/Carlo Paloni
Couple in a Hole + Q&A with actors Kate Dickie & Paul Higgins
BAFTA Shorts & Animations + Q&A
Scottish Shorts + Q&A
Swallows & Amazons + Q&A with screenwriter Andrea Gibb
Life, Animated + Q&A with director Roger Ross Williams

CHAS Hospice Screenings: Zootropolis & Moana
---
GAMES & VR
BAFTA/Carlo Paloni
Spotlight on Game: Distant Star: Revenant Fleet with Blazing Griffin
Blurring the Lines: Derren Brown's Ghost Train at Resonate Festival
VR Writers Room at Edinburgh Digital Entertainment Festival
BAFTA Crew Games Masterclass: Reflections, a Ubisoft studio: Driving Forward Vehicle Mechanics
---
NEW TALENT & NETWORKING
BAFTA Scotland held multiple networking events and panel/debate discussions in 2016. Highlights included...
---
IN CONVERSATION WITH ALAN CUMMING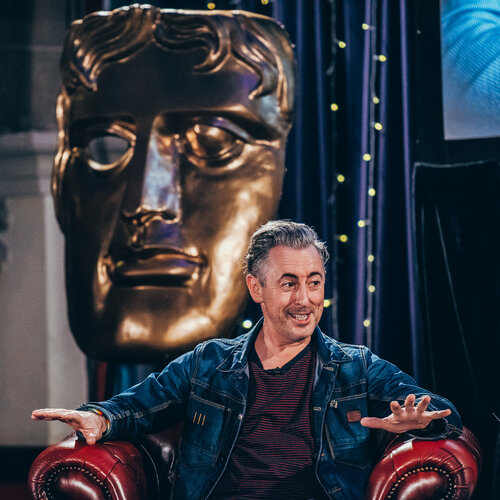 BAFTA/Carlo Paloni
BAFTA Scotland In Conversation with Alan Cumming was a special event held in November, open to BAFTA Members and the public. Multiple award winner Alan shared the secrets to his success during this intimate chat with broadcaster Janice Forsyth. The audience were treated to Taggart anecdotes, clips from The High Life and insights into Alan's time at The Royal Conservatoire of Scotland.
View photography here.