3 March 2016

BAFTA Scotland runs a varied programme of events throughout the year, with the aim of celebrating the art forms of film, television and games within Scotland. These events honour both home-grown and global talent, and allow practitioners and the wider community to debate and discuss the key issues affecting the Scottish moving image industries.

Take a look at some of BAFTA Scotland's events highlights from 2015...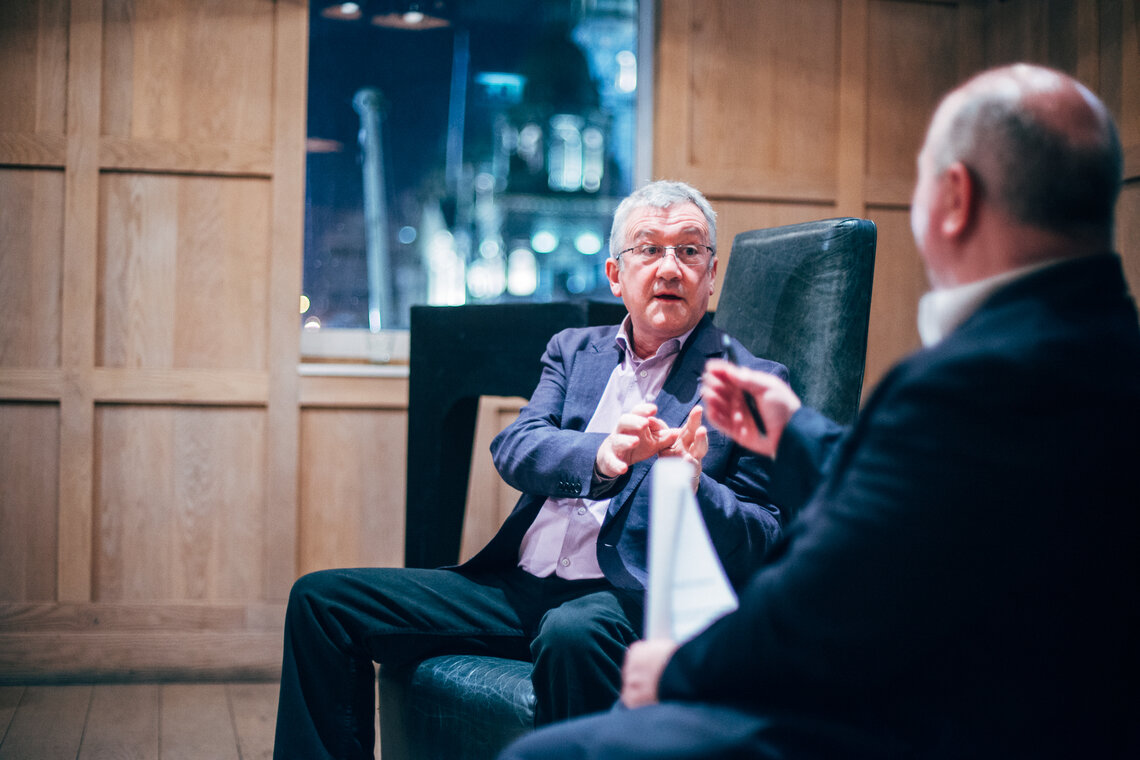 BAFTA/Carlo Paloni
JANUARY
was a varied month for BAFTA Scotland. The New Year commenced with a BAFTA Crew Masterclass on make-up design with Morag Ross. There was also a TV Preview of Channel 4's well-loved comedy
Catastrophe.
January's final event welcomed journalist ​
Allan Little, who discussed his 30 year career reporting on the front line with burgeoning journalists and established practitioners.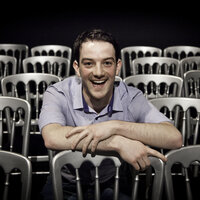 Robin Mitchell / SDTN
FEB
RUARY gave members a glimpse into what goes on both behind the scenes and in front of the camera in two fantastic masterclasses. BAFTA Scotland teamed up with Glasgow Film Festival to welcome Mark 
Leese to discuss the production design of top television programmes such as This is England and Shetland, while Kevin Guthrie gave an insight into the complexities of acting for camera.
MARCH focused on encouraging new and emerging talent through a panel discussion with BAFTA Scotland Ne
w Talent Award winners as part of The University of Edinburgh's 'Your Next Move' programme. These panellists gave students an insight into the creative progression of their career and also tips and tricks about breaking into the industry.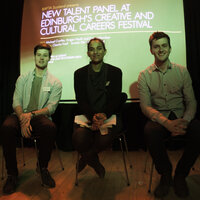 Fraser McFadzean
APRIL
looked outside of Scotland's central belt for a panel discussion centred round bringing the Edward Snowden story to screen, in partnership with Celtic Media Festival.

MAY began with a debate on Children's Television in the Current Cultural Landscape, in conjunction with BAFTA kids. There were preview screenings of the critically acclaimed film Slow West, followed by a Q&A with director John McLean, hosted byJanice Forsyth in Glasgow and Graeme Virtue in Edinburgh.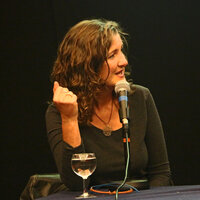 BAFTA/Isla McTear

JUNE's highlight was a screening of We Are Many, the story of the biggest demonstration in human history, which took place on 15th February 2003, against the impending war on Iraq. This was followed by an informative Q&A with director Amir Amirani.
JULY
began with preview screenings of
Swung
in Glasgow and Edinburgh, followed by a Q&A with director Colin Kennedy and writer Ewan Morrison. There was also a television preview of James  Corden and                                                              Mathew Baynton's hit programme
Yonderland
.
AUGUST
's post-screening networking drinks brought the summer holidays to a close, allowing members to meet up and interact over a free glass of wine.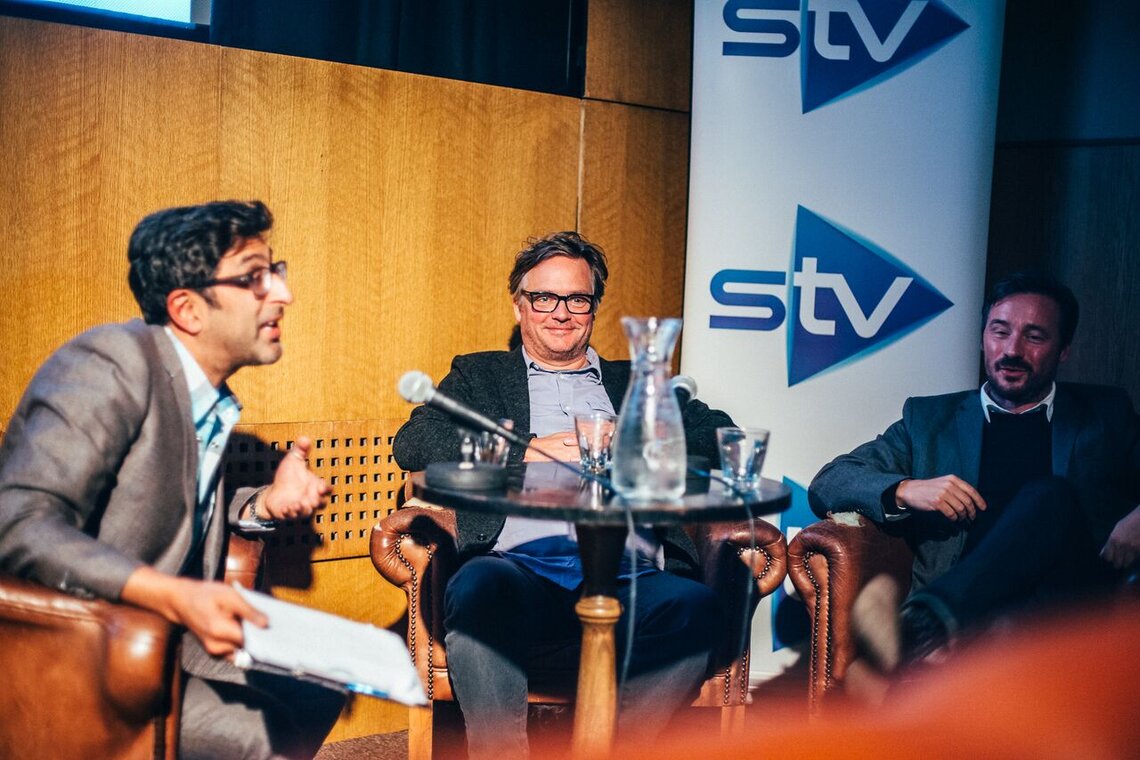 Carlo Paloni

SEPTEMBER was an events filled month, kicking off with a Composing for Film masterclass with Jocelyn Pook. There were two television previews; Unforgotten followed by a Q&A with creator/writer Chris Lang and director Andy Wilson and Jekyll & Hyde followed by a Q&A with writer Charlie Higson and Director of Drama at ITV Studios Francis Hopkinson. True Detective executive producer Richard Brown also talked television drama in a masterclass held at the Corinthian Club, Glasgow.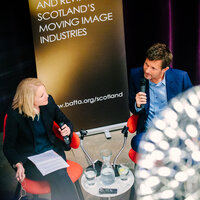 BAFTA/Carlo PaloniOCTOBER consisted of a television preview of Prison: First and last 24 hours followed by a Q&A with executive producer Mick McAvoy and series producer Louise Say, hosted by broadcaster Shereen Nanjiani. Ron Moore,  script writer and showrunner, then joined BAFTA Scotland to talk about his fascinating repertoire of work, ranging from Star Trek to Outlander.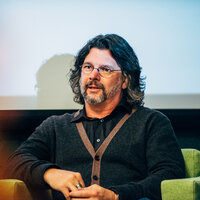 BAFTA/Carlo Paloni
NOVEMBER began with a 'Making the Cut' panel discussion with director John McLean and Game of Thrones cinematographer Fabian Wagner. There was also a preview screening of Sunset Song followed by a Q&A with actors Kevin Guthrie and Agyness Deyn and director Terence Davies. The last masterclass of the year brought Mandi Stark and John Aitchison, assistant producer and Cinematographer of BBC's flagship series The Hunt to CCA Glasgow.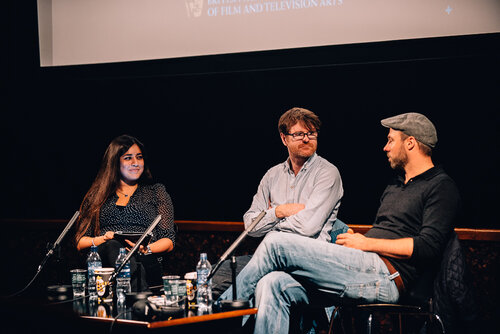 BAFTA/Carlo Paloni
DECEMBER wrapped up the year with a screening of The Good Dinosaur for the families of Children's Hospice Association Scotland (CHAS).
2016 promises to be another events filled year, with BAFTA Scotland hosting a Spotlight on Game event with the creators of award winning game Distant Star: Revenant Fleet. In February, BAFTA Scotland and M.A.C make-up will be welcoming Christine Cant, make-up designer for The Mighty Boosh, Father Ted and Absolutely Fabulous, to talk about what goes into creating the looks for television's most iconic comedy characters.
You can find out more about BAFTA Scotland's events and initiatives here.