9 August 2018

The BAFTA High Flyers Program identifies talented and exceptional high school students whose dedication and commitment to education and extracurricular activities marks them out for further support.

The High Flyers are identified and selected from our inner city high school mentorship program as well as through our partnership with the New York Film Academy (NYFA). Many of our High Flyers are first generation immigrants, some are in foster care, others have been homeless or in transitional housing. 

With each passing year, the program is generating more and more success stories, with many of the older High Flyers supporting the program for the younger students.
The outstanding students inducted onto the High Flyers Program receive high-level support from the British Academy, including access to internships and scholarships, exclusive tours of offices and sets and invitations to red carpet events and special screenings. Our goal is to encourage these students to pursue education and to provide a continuity of support and attention as they transition from high school to college.

Examples of High Flyers activities include:
Scholarships to participate in The Righteous Conversations Project - a unique and powerful filmmaking collaboration between Holocaust Survivors and Teens. To view the films produced from this project, please click here: http://righteousconversations.org/
Advanced filmmaking workshops at the New York Film Academy
Set Visits, such as to ABC's How To Get Away With Murder, American Idol and The Late Late Show with James Corden
Access to select BAFTA screenings and educational events
Special event access, such as the British Academy Britannia Awards and Tea Parties
Internships, such as with Will Packer Productions and at CBS TV Show "The Odd Couple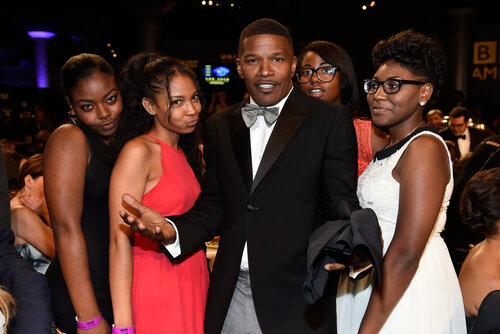 Getty Images for BAFTA LA
The goal of the High Flyers Program is firstly to encourage them to pursue education as a means of personal advancement and secondly, to illuminate the many and varied careers in the entertainment industry, and distinct pathways to those careers. Since the entertainment industry can often seem closed-off and inaccessible to those without personal contacts, we ask the industry to open its doors to our High Flyers and for our High Flyers to open their minds to potential careers.
Support for the BAFTA High Flyers Program is provided by New York Film Academy, the Hunter Foundation, Lincoln Townley, Harvard-Westlake School, David Miller, The Academy Circle and from funds raised from BAFTA's Access For All campaign.