11 July 2019

We are proud to announce the winners of the 2019 BAFTA Student Film Awards presented by Global Student Accommodation (GSA), selected by the attendees of our gala ceremony and presentation on July 9 at the Broad Stage in Santa Monica.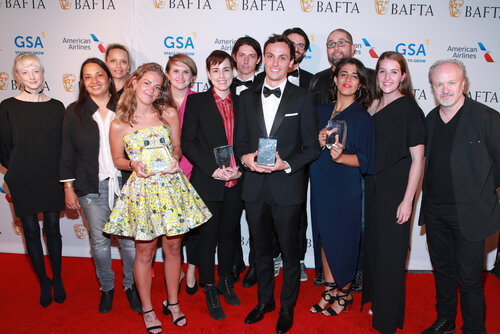 Getty Images for BAFTA LA
The BAFTA Student Film Award for Animation was awarded to Léo Brunel, Loris Cavalier, Camille Jalabert and Oscar Maletfrom École des Nouvelles Images, France for "Hors Piste." The BAFTA Student Film Award for Documentary was awarded to Ingrid Holmquist and Sana Malik from Columbia University for "Guanajuato Norte." The BAFTA Student Film Award for Live Action was awarded to Asher Jelinsky from American Film Institute for "Miller & Son.". These three awards were voted upon by BAFTA Members in attendance at the Finale event in Los Angeles, and a Finalist Screening in New York.
The Special Jury Prizewas presented to Rikke Gregersenfrom Kristiania University College, Norwayfor "Dog Eat Dog." 
Getty Images for BAFTA LA
The Special Jury of industry luminaries included actress and writer Jillian Bell (Brittany Runs a Marathon, 22 Jump Street, Office Christmas Party), director Josh Cooley (Toy Story 4), director Aurora Guerrero (Mosquita y Mari, Los Valientes, Pandora's), director Victoria Mahoney (Seven Seconds, Yelling to the Sky), cinematographer Michael McDonough (Leave No Trace, Winter's Bone, Bosch), and actress Andrea Riseborough (Birdman, Oblivion).
Following a record number of submissions for this year's Awards, the finalists were selected from over 550 submissions by students at film schools in 38 countries across the world. The finalist filmmakers were from France, Norway, the Czech Republic, Lebanon, China, the U.K. and the U.S. The finale week in Los Angeles also included a series of curated meetings, tours and industry experiences for the traveling filmmakers.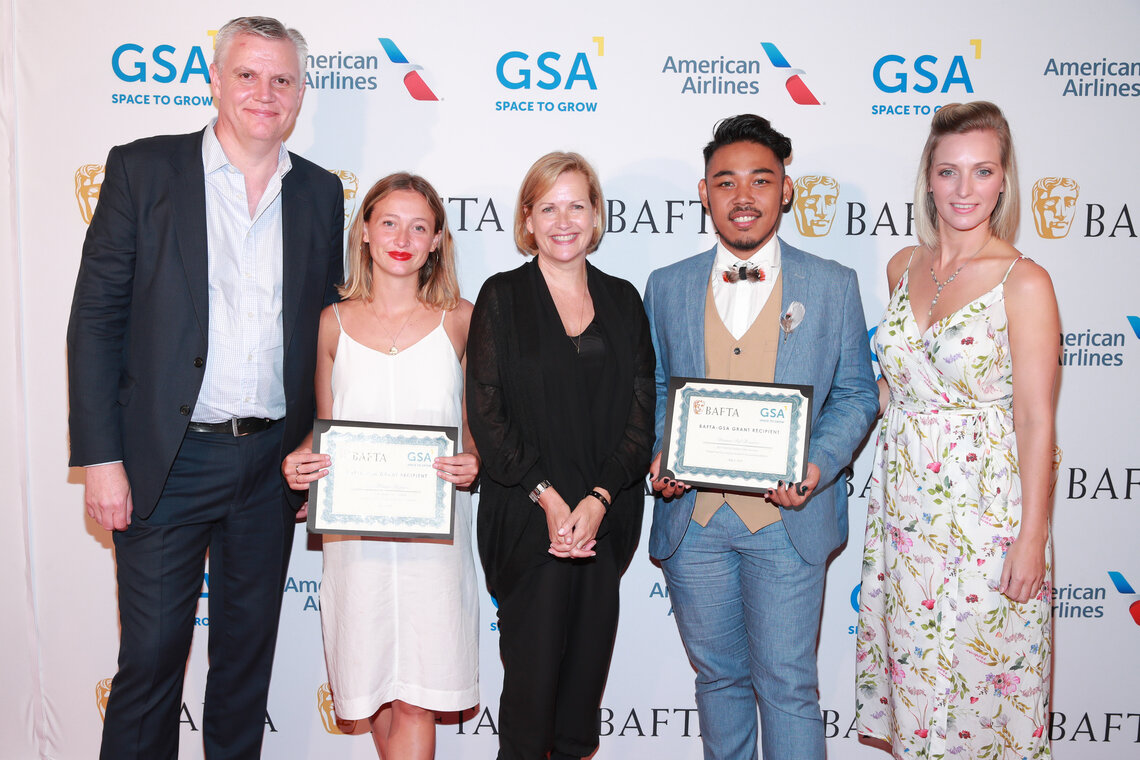 Getty Images for BAFTA LA
Returning as the Presenting Partner of the BAFTA Student Film Awards was Global Student Accommodation (GSA) Group, expanding their commitment by creating a commissioning grant for student projects on the topic of mental health and wellbeing. The BAFTA-GSA Short Film Commissioning Grant was awarded to Drama Del Rosario from New York Film Academy for his documentary,"I'm Okay (And Neither Are You)," and Lola Blanche Higgins from AFI Conservatory for her short film project,"Kissy and the Shark."Drama Del Rosario and Lola Blanche Higgins will share the USD 12,000 commissioning grant, which was launched this year to provide filmmakers with a platform to raise awareness and encourage change in how wellbeing is understood amongst 15 to 25-year-olds. 
For the first time, Netflix sponsored the BAFTA Student Film Awards, as they continue to support BAFTA's worldwide initiatives, including the Breakthrough Brits program, championing the next generation of creative talent across film, games, and television. Further support was provided by American Airlines, Dell, Jaguar Land Rover, KIND, Screen Engine, and The Farm LA.