4 August 2011

BAFTA Los Angeles hosted a night of glamour, prestige and celebration as the 2011 Britannia Awards were unveiled at our annual red-carpet gala evening.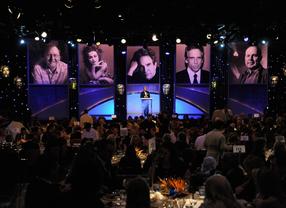 Warren Beatty, Ben Stiller, Helena Bonham Carter, John Lasseter and David Yates were all honored in front of a star-studded crowd at the Beverly Hilton.
Presenters including Helen Mirren, Robert Downey Jr, Barry Levinson, Robin Williams, Oliver Platt, and Jason Isaacs, who joined the evening's host Alan Cumming to celebrate the work of five extraordinary individuals.
A surprise video message from Harry Potter's Daniel Radcliffe, Rupert Grint and Emma Watson begun a magical tribute to British director David Yates, known for both his acclaimed TV work as well as the record-breaking Harry Potter series. Series villainous actor Jason Isaacs (Lucius Malfoy) presented the director with the John Schlesinger Britannia Award for Excellence in Directing.
Both David Yates and Ben Stiller had ample reasons to celebrate, since both were also celebrating their birthdays at the event. Stiller was treated to a montage of on-screen tributes from a succession of directors who have worked alongside him including Wes Anderson, Brett Ratner, and the Farelly Brothers, before Robert Downey Jr took to the stage to present Stiller with both the Charlie Chaplin Britannia Award for Excellence in Comedy and his own personal birthday present - a giant, stuffed giraffe toy.
The Britannia Award for British Artist of the Year was presented to Helena Bonham Carter by fellow British actress Dame Helen Mirren, who of course have both shared experiences portraying British royalty in recent years and praised each other on stage for their unique attitude and approach to their roles.
Toy Story creator John Lasseter, whose Pixar Animation Studios has brought the much-acclaimed Cars, Finding Nemo, A Bug's Life, Monster's Inc and countless others received his Albert R. Broccoli Britannia Award for Worldwide Contribution to Filmed Entertainment from Robin Williams, himself no stranger to voicing popular animated characters after his recent role in Happy Feet Two. Lasseter's award also marked the first year the award has been presented in honor of Albert R. Broccoli, legendary producer of the James Bond film series. Broccoli was the first ever honoree at our inaugural Britannia event in 1989, and Lasseter last night became the 50th recipient of a Britannia Award with a moving speech that thanked his longtime friend and collaborated Steve Jobs.
The final presentation of the night saw Bulworth star Oliver Platt and fellow multi-hyphenate Barry Levinson present the Stanley Kubrick Britannia Award for Excellence in Film to an undisputed Hollywood legend, Warren Beatty, who after receiving his award thanked his sister Shirley Maclaine and wife Annette Bening (both in the audience) for their support.
View pictures in our Gallery section, and tune in this Sunday for the premiere US Broadcast on TV Guide.
Meet our Honorees:
---
WARREN BEATTY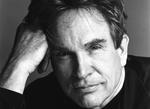 Stanley Kubrick Britannia Award for Excellence in Film
---
JOHN LASSETER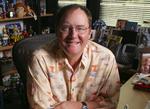 Albert R. Broccoli Britannia Award for Worldwide Contribution to Filmed Entertainment
---
DAVID YATES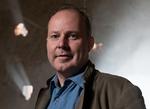 John Schlesinger Britannia Award for Excellence in Directing
---
HELENA BONHAM CARTER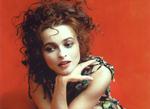 Britannia Award for British Artist of the Year
---
BEN STILLER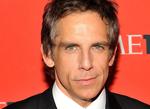 Charlie Chaplin Britannia Award for Excellence in Comedy