The Academy Circle is an elite group of philanthropic individuals who form a structural foundation for the fundraising goals of BAFTA Los Angeles.
This small group of influential supporters make a donation each year to support the organization's activity. In return for their support, the group is invited to intimate discussion evenings throughout the year as well as access to coveted industry events in Los Angeles.
SUPPORT BAFTA LOS ANGELES
BY BECOMING AN ACADEMY CIRCLE PATRON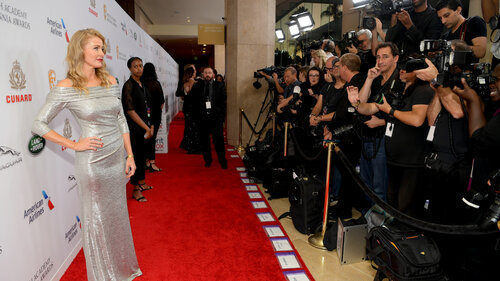 Getty Images for BAFTA LA
AS A BAFTA LOS ANGELES PLATINUM PATRON YOU WILL RECEIVE: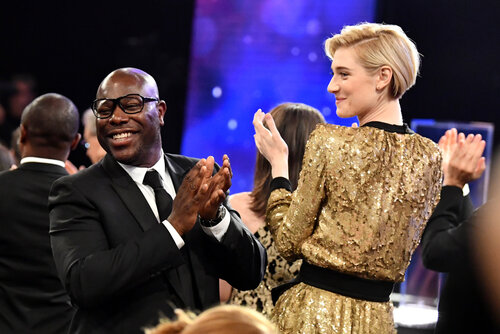 Getty Images for BAFTA LA
2 tickets to the British Academy Britannia Awards
Acknowledgment as a supporter in the Britannia Tribute Book 
2 tickets to the BAFTA LA TV Tea Party (pre-Emmy Awards)
2 tickets to the BAFTA LA Tea Party (pre-Golden Globes Awards)
2 tickets to the BAFTA LA Student Film Awards
Invitations throughout the year to pre-release and/or Q&A screenings
Invitations to BAFTA Insights events and Academy Circle Evenings
Unlimited access to our private Members' Club at 195 Piccadilly, London
Annual donation | Benefits for 1 year
As a 501(c)3 Non-Profit Organization BAFTA Los Angeles relies on funding from membership subscriptions, individual donations, and corporate partnerships to support all our ongoing work. Year round, BAFTA works to provide educational and development initiatives that help create a foot in the door and pathway to the top for talented individuals from all walks of life.
We hope you share our commitment to the quality and integrity of the art forms of the moving image, and we continue to seek your support in bringing together the best of today's talent to inspire and inform the industry and audience of tomorrow.
We would like to thank our current Academy Circle Patrons:
Lady Monika Bacardi
Elizabeth Blake Thomas
Jason and Sarah DiLullo
Paul Fulcher and Alejandro Maurosa-Casiano
Jason Haigh - Ellery
Sir Tom and Lady Marion Hunter
Jimmy Jiang
Joseph Kaufman
Kevin Lamb
Sandra Lee
Eugenio Lopez
John Luessenhop
Malibu Beach Inn Hotel and Spa
Mark Pigott KBE
Nicholas and Heather Porter
Joseph Ravitch
Tiziana Rocca
Eugene Sadovoy
Karén Setian
Grazka Taylor
Baron Lorne Thyssen-Bornemisza
Lincoln Townley
John Wise and Fiona François
For further details regarding applying to join the Academy Circle please contact us: (323)658 6590