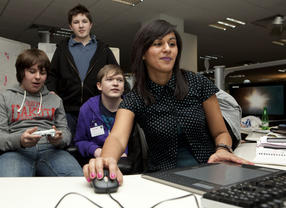 We are looking for paid work placements for Summer 2014, which we can offer to the alumni from BAFTA mentoring schemes. BAFTA mentors will help identify young people with the talent and aptitude to succeed in the industry, and will recommend that they apply for the posts, but the posts will be subject to the usual recruitment process. The employer will have final say in the selection of candidates.
Work placements should be:
Paid at least minimum wage
Be for a fixed term (3-4 months)
---
Can you help?
If you feel you might be able to offer a work placement, please register your interest below and we will be in touch in early 2014. Thank you for your interest.