22 February 2017

On Sunday 15 January, Viola Davis joined an audience at BAFTA 195 Piccadilly to discuss her remarkable career. 

We asked interviewer Danny Leigh to share some of the highlights from the evening. 
---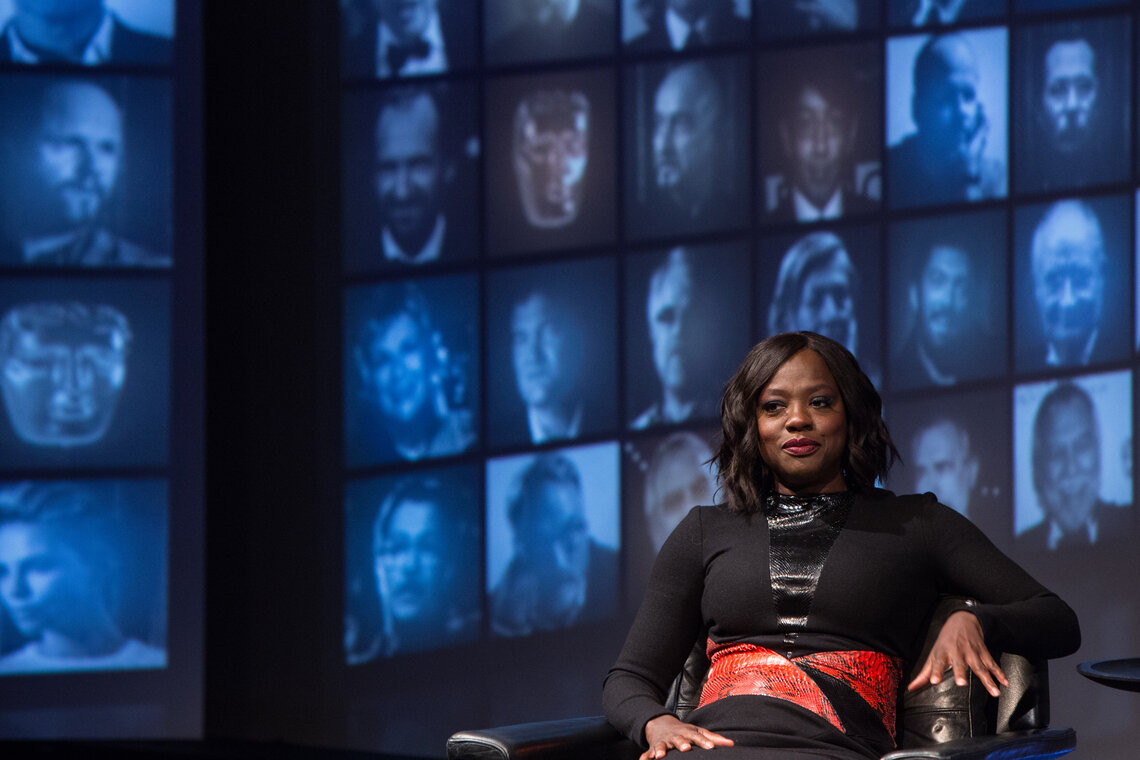 BAFTA/Jamie Simonds 
---
Viola Davis arrived at 195 Piccadilly at the end of a good week. A few days earlier, she had won a Golden Globe for her role in Denzel Washington's adaptation of the celebrated play Fences. Next, BAFTA itself had nominated her as Best Supporting Actress for the same performance. But the packed house in the Princess Anne Theatre would have brought a smile to her face under any circumstances, greeting her with a volley of whoops and cheers. 
Fences felt like the right place to start. Making the film, she said, took her back to growing up in 70s Rhode Island. "We weren't poor," Davis said "We were po'! That's one lower than poor! Almost never did we have hot water. Plumbing never worked. Never had a phone. That was my childhood." 
Among the many fascinating aspects of her career is how long it took the industry to catch up with her. Onstage, she talked candidly about the journey from poverty to training at the Juilliard School and from there to steady work in TV and film. But the roles, she said, were rarely substantial. "Your agent calls and says I have an audition for you, and I'm gonna just be honest – sometimes you do it for the money. Because as actors, 95% of us are unemployed at any given time."
---
Listen to the event in full:
---
But then came Doubt, John Patrick Shanley's adaptation of his own stage play. She appeared in just one scene, playing the mother of a boy involved with a priest, opposite Meryl Streep. While she was on screen for just minutes, it came at the end of an intense spell of preparation. "I had to write a bio that was – well, I stopped at 100 pages. But there was about four months of calling everyone I knew and making them read it." The performance was revelatory, although as her own harshest critic, she has a different memory of the first time she saw the scene back. "I thought it was so horrific I went home, went to a restaurant in Santa Monica, had a salad to go and four bags of bread."
In the wake of Doubt and the Best Supporting Actress Oscar nomination she received afterwards, there were high profile roles in movies like Stephen Daldry's Extremely Loud and Incredibly Close and The Help (which won her a second Oscar nomination). But, she said, the game-changer came on TV, with the hugely successful series How To Get Away With Murder. The story of brilliant but troubled law professor Annalise Keating, Davis was delighted at the show giving her the chance to play a truly one-off, complicated woman. "What Annalise affords me to do is play other adjectives. She's sexualised, sociopathic, messy, smart. She's all of those things, and I love that because what it affords me to do is redefine what it means to be a black woman who is 51."
Davis never speaks less than honestly, and was frank in discussing The Help. Flawless as she was playing maid Aibileen Clark in 60s Mississippi, Davis confessed to mixed feelings about the film. "I absolutely love the premise, I love the fact that Skeeter [the white character played by Emma Stone] said 'I am going to write a story from the maids' perspective of what it feels like to work with these white women'. But I don't feel like it was from our perspective, that's the problem I had with it." As a black actress, she said, her experiences working with studios had often been less than ideal.
---
Actors of colour are told they don't translate overseas. The world is changing & art has to reflect that. Audiences will demand it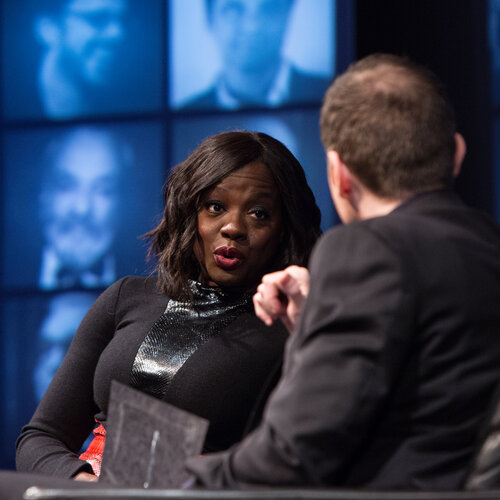 BAFTA/Jamie Simonds
---
But she lit up as she discussed producer Shonda Rhimes, who as an African-American woman has built up a huge network of projects across film and TV, including How To Get Away With Murder. Working with Rhimes, Davis said, is "completely different. And I love every bit of it."
The conversation returned to Fences, and whether having starred in the play on Broadway in 2010, she had second thoughts about returning to it. "I always said I'm doing Fences. I don't know how you turn down a role like this."
A forest of hands greeted the chance to ask questions from the audience. Answering them, Davis talked about the specific challenges in the entertainment industry for black actresses, and for films built around black stars. Part of the solution, she said, lay in the example of Shonda Rhimes and the work Davis herself is doing with JuVee, the production company she co-owns with her husband, who have already produced a string of TV shows and movies.
"We're trying – me, Taraji P Henson, Halle Berry, Kerry Washington, Octavia Spencer. And that's why you're seeing slow change, because we're really tired of waiting." Amid more cheers from the audience, she promised: "We will get it done."
---
Acting advice from Viola Davis