2 March 2015
From 2016 BAFTA will be supporting students in the UK and China to study film, television or games overseas in the respective countries.
The scholarships will enable talented Chinese and British nationals in financial need to study film, television, or games as an international student in the UK or China respectively. The scholarships aim to encourage creative collaboration and cultural exchange between British and Asian practitioners in the moving arts industries and will open in 2016.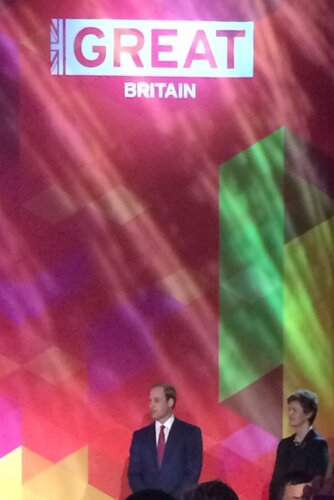 The announcement was revealed at the the GREAT Festival of Creativity in Shanghai, at which BAFTA representatives were present; President HRH The Duke of Cambridge, Chair Anne Morrison, CEO Amanda Berry and Director of Learning and Events, Tim Hunter. The Duke opened the festival on behalf of the UK Government, saying; "The film, television and games industries in the United Kingdom and China have much to learn from one another, and there is no-one better placed to help facilitate that than BAFTA."
Pictured left: HRH The Duke of Cambridge on stage on the first day of the GREAT Festival of Creativity in Shanghai.
Find out more about the festival here
---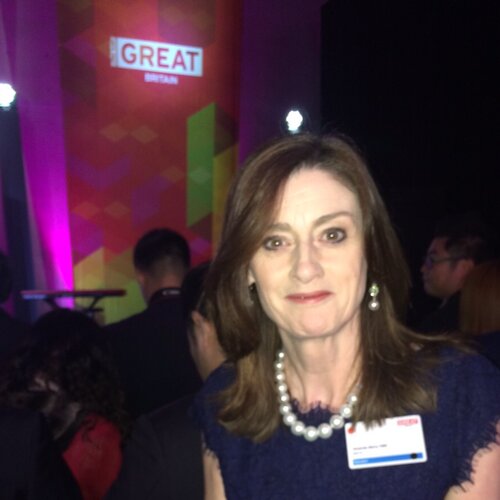 In addition to financial support for course fees and overseas living expenses, the BAFTA Scholarship recipients will receive mentoring from industry professionals and access to BAFTA events. Potential applicants can register here to be informed when applications open in 2016.
Pictured: Right, BAFTA Chief Executive Amanda Berry at the GREAT Festival of Creativity in Shanghai
Below, Amanda and BAFTA President HRH The Duke of Cambridge following a creative roundtable session with fellow Festival partners
GREAT Festival