30 September 2016
BAFTA/Jonathan Birch
Find out more about our new BAFTA Scholarship recipients for 2016-17.
Li Gong
Li Gong, from Lanzhou in Gansu Province in China, is awarded £12,950 for tuition fees, and a £10,000 bursary to study for the MA and MFA in Film Directing at Edinburgh College of Art, University of Edinburgh. Li, aged 23, attended Fudan University in Shanghai, where she majored in journalism. She has previously completed an internship at Shanghai Media Group as an assistant director on the documentary, Survival in Shanghai.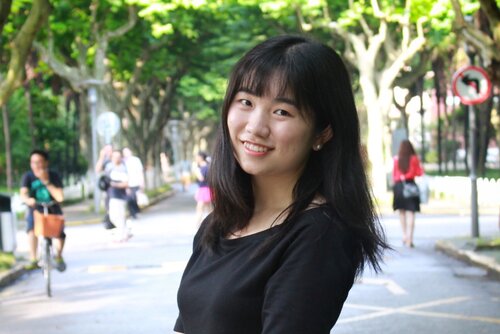 I chose to come to the United Kingdom because it is a country which values creativity and provides millions of opportunities for youngsters to make their voices heard. I know that to be a good documentary director requires tremendous endeavour. Being awarded a BAFTA scholarship has given me the confidence to trust my own abilities. It has relieved my financial burden and made me more determined to pursue my dream.
When attending the welcome reception at BAFTA, I had only been in the UK for two weeks. It was the first time that I had every been out of China and everything was fresh new, exciting but also intimidating.  Meeting BAFTA members was like joining a big, warm family.  I met lots of people at the reception party – industry seniors, fellow scholars, and lovely BAFTA staff – everyone was shining with talent and creativity. I was really excited when I realised that I am one of them, and they could be the people that I would work with in the future. 
My study at the University of Edinburgh is quite inspirational for me. I'm studying documentary directing, but before I came here, my definition of documentary was more like journalistic reports. Here, I began to familiarise myself with different kinds of documentaries, in which people discuss their living situations and their understanding of this world. I started to realise that documentary is not about information. It's about emotion. Making documentaries is a way of exploring my relationship with the world. Without the financial support from BAFTA, I wouldn't be able to have come to Edinburgh and be inspired. 
BAFTA have also offered me an opportunity to be paired with a mentor  I had a greet meeting with my mentor before Christmas and she gave me valuable advice on my MA film projects, we talked about my career plan and agreed to be in regular contact on email. I wish one day I can have the ability to help youngsters fulfil their dreams, just like BAFTA did for me.
---
Qingling Zhang
Qingling Zhang, from Shanghai, is awarded £20,000 towards tuition fees, and a £10,000 bursary to support her studies for the MA Production Design at the National Film and Television School (NFTS). Qingling, aged 24, has a BA in Media Art Design from Jiangsu University, and completed her graduate diploma in Art and Design from University for the Creative Arts (UCA) in Farnham, Surrey in 2016.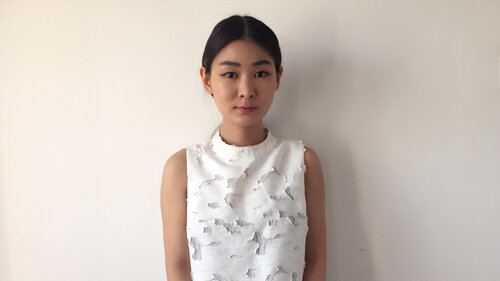 To be awarded the BAFTA Scholarship is the greatest honour I have ever received. I am immensely grateful to BAFTA. The incredible scholarship gives me huge support and encouragement, so I am more confident to pursue new challenges and achieve my ambition of production design. It means that I can focus on advancing my skills and knowledge and I will get great opportunities to be mentored [by the] best directors and production designers.
I am studying in National Film and Television School as an international student. The support from  BAFTA gives me opportunities to meet more talented people as well as filmmakers.  I can attend  BAFTA events for free and there are so many great events such as masterclasse and premiere screening shorts.I have learned so much from there.It would have been very difficult to meet so many filmmakers without my scholarship.
I am lucky to have my favourite production designer Eve Stewart as my mentor - I am really looking forward to learning from her.
---
BAFTA's scholarship programme in China supports UK-Asia cross-cultural exchange by offering support to talented Chinese and British nationals, enabling their study of film, television or games as an international student in the UK or China respectively.