25 February 2020

Each year, BAFTA receives a small number of London Marathon places thanks to the patronage of our President, HRH The Duke of Cambridge.

In 2021 our runners are Lucas Webb, Jo Goodenough and Ben Smart. As well as running the marathon, they are fundraising for BAFTA Kids activities. Read their stories below to find out more about why they are running for BAFTA Kids, and show your support by visiting their fundraising pages through clicking on their photos.

 
Jo Goodenough
As an active BAFTA member for the past 25 years, I've attended regular screenings & events, & voted yearly (with a bit of celeb spotting here & there). It wasn't until I had my 3 children that I realised just how amazing the charitable work is that BAFTA provides.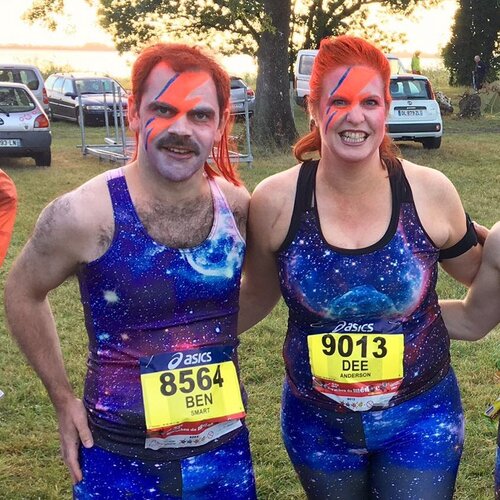 Ben Smart
In 2020 and 2021 BAFTA worked with Place2Be - a children's mental health charity - to support the emotional wellbeing of children from disadvantaged backgrounds during lockdown. ​I have known the BAFTA staff for several years now. They are a dedicated bunch who'll make sure the funds will spent well in order to support disadvantaged children.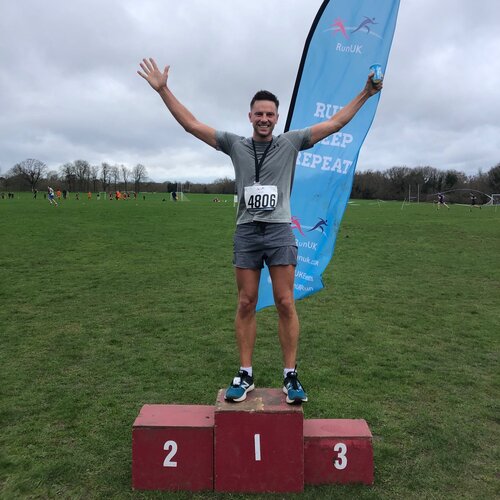 Lucas Webb
As a young Australian who knew nobody in the Film and Television business but had a certain level of support and opportunity, I can only imagine how difficult and intimidating it must for those who have had neither. The change in our business must start at grass roots, and in particular, with the young and less advantaged.
What are they running for?
BAFTA Kids spans a range of activities aimed at 7-12 year olds, including, but not limited to:
BAFTA Young Game Designers (YGD) - an initiative that inspires and supports young people to create, develop and present their new game idea to the world.
BAFTA Young Presenters Competition - a competition which offers the opportunity to present for BAFTA Kids as well as present a feature on the popular Sky Kids TV show, FYI. Previous winners have gone on to interview stars at BAFTA events, including Tom Hiddleston and BAFTA President HRH The Duke of Cambridge. For the competition in 2021, To tie in with Children's Mental Health Week, entrants were asked to create a short video describing how they express themselves. 
The BAFTA Kids Roadshow in partnership with children's mental health charity Place2Be. The roadshow visits schools in some of the most disadvantaged areas in the UK, delivering a series of workshops and masterclasses hosted by well-known children's television presenters. The roadshows focus on developing children's 'soft skills' such as confidence and resilience through interactive activities, as well as encouraging them to widen their aspirations and consider future careers in the film, games and telelvision industries. 
With the outbreak of the coronavirus, BAFTA Kids at Home with Place2Be was launched. The aim was for BAFTA Kids TV presenters to share their favourite films, TV shows and characters with everyone and to provide activity ideas for kids and their families at home. 
Our Red Carpet Experience at the Children's Awards, which offers children aged 7-14 the chance to engage in a fun filled day of activities, with interactive masterclasses and competitions, learning how their favourite television programmes are made, and finishing off with a visit to the real red carpet at the annual Children's Awards, where the children can welcome the guests and meet their favourite celebrities. 
In 2021,  BAFTA was proud and excited to once again support Children's Mental Health Week. To launch the week, BAFTA Kids hosted an Assembly in partnership with Place2Be and Oak National Academy (the online teaching platform launched in April 2020).  The Assembly was hosted by Lindsey Russell and Rhys Stephenson with contributions from students at Featherstone Primary School (Birmingham). BAFTA Special Award-winner Nikki Lilly, actor Matthew Lewis and award-winning author Sharna Jackson also took part. 
BAFTA hopes it can give children and their families very special experiences and treasured memories that they otherwise might not have been able to access. We are grateful to anyone who has donated to our runners and enormously grateful to the runners themselves.
For more information, please contact:
Emma Tarcy, Partnerships & Fundraising Coordinator
T: 020 7292 5843
E: [email protected]